Now that Christmas is nigh, you might be wondering what to do with that spare £1 million weighing down your pockets. That second house in the Cayman Islands or even that yacht you've had your eye on will inevitably translate into maintenance fees and the recruitment of new staff, so why not invest in something portable, something that you can wear and admire every day of the year? Watches of distinction are the ideal candidates, particularly those coupled with precious gemstones. So give yourself or that special somebody a treat and head over to view the spectacular range of Harrods watches this Christmas. 
Spread over 4.5 acres, Harrods is proud to be able to procure the very best products on Earth. Watches are no exception and the Fine Watch Room at Harrods, where more than 40 brands have set up shop, is brimming with not just the latest collections, but those hard-to-find limited editions and, naturally, those million-dollar babies that make our eyes light up.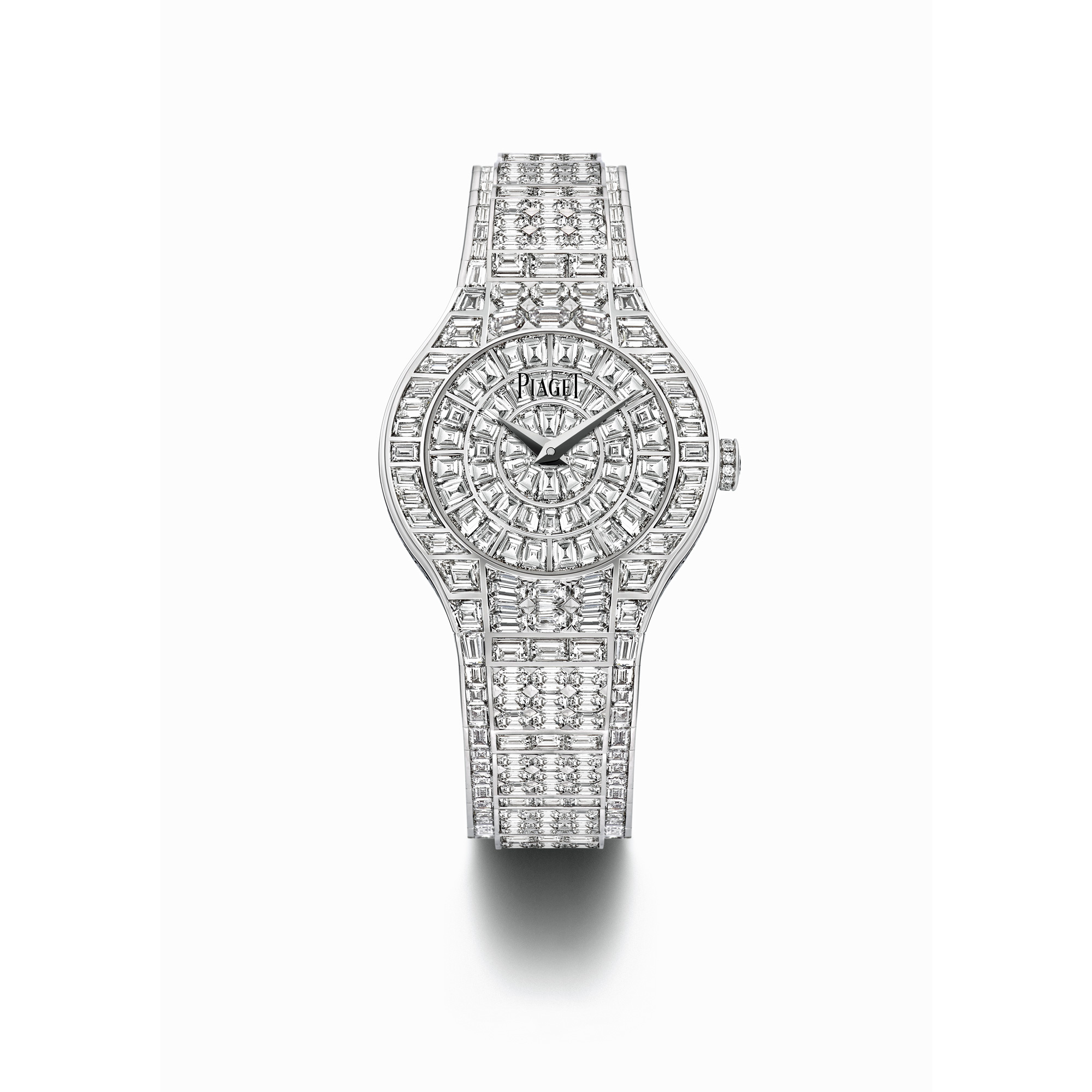 Starting at the summit is this spectacular men's jewellery watch from Piaget known as the Polo Exceptional Piece. Okay, so it's not ideal for a polo match, but this is a pure breed diamond racer and has the distinction of being the most expensive - and heavy - of all the watches available at Harrods, with a price tag of £1,030,000. Housed in a 38mm white gold case, the watch emits rays of light in every direction thanks to the profusion of skilfully cut diamonds - brilliant, baguette, emerald and trapeze - arranged to grand effect on the dial, case, crown and bracelet. Inside this spectacular case, an ultra-thin mechanical automatic movement, something of a house speciality at Piaget, will keep impeccable time for years to come.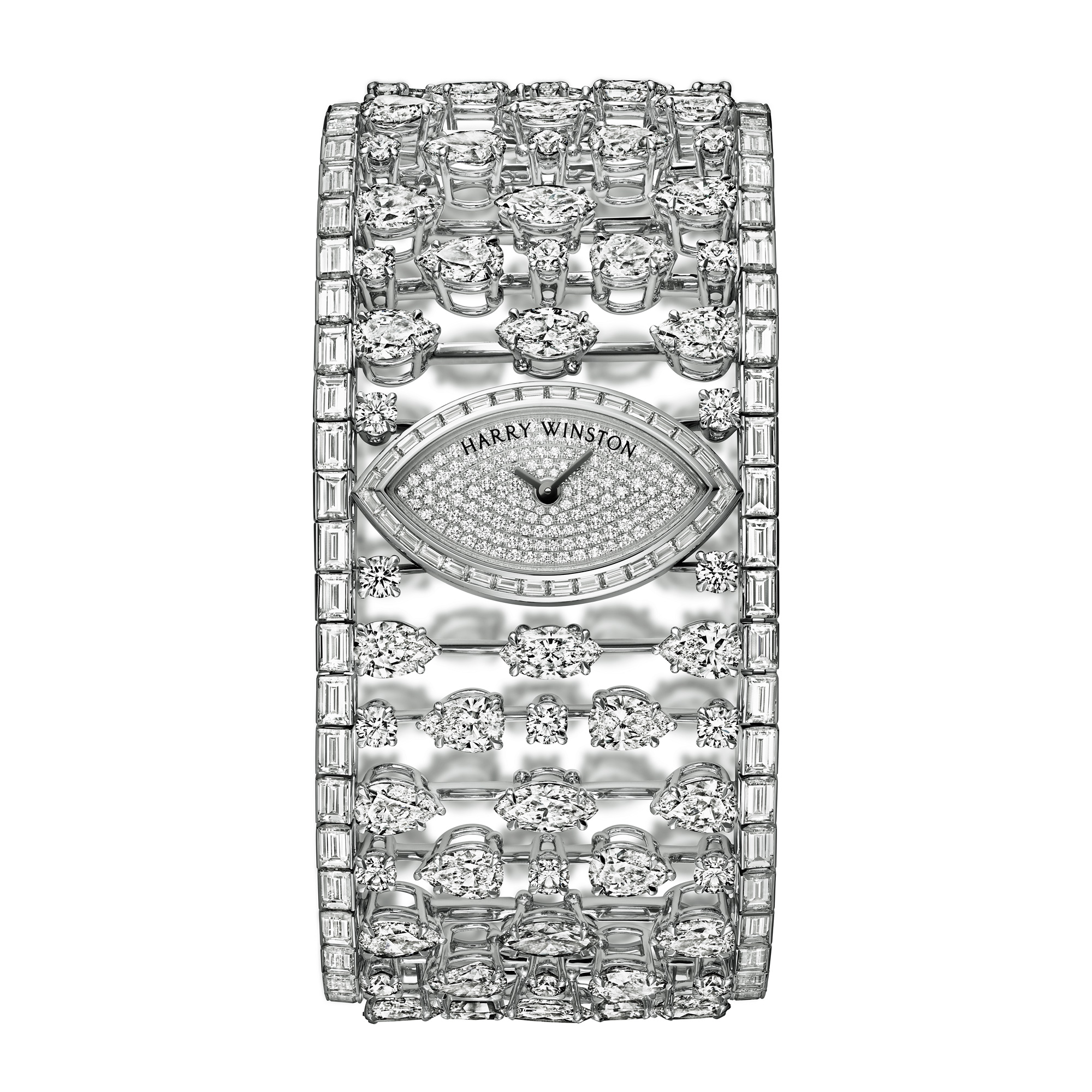 Popping into Harry Winston, aka the King of Diamonds, I came across this nice little number with a price tag of £941,400. The Emerald Cluster watch literally clusters four different-shaped diamonds - baguette, round, pear and marquise - to create this delightfully feminine timepiece. The central nerve of the watch, so to speak, is rendered in geometric baguette-cut diamonds that, in turn, are overtaken by a trellis of organic ivy leaves breaking the rigid symmetry of the dial and bracelet. 
Harry Winston's stylish wife Edna was his muse and the next watch on my list, known as the Mrs Winston, is packed with more than 52 carats of the world's finest diamonds. Just one of three pieces available worldwide, this high-wattage stocking stuffer comes with a price tag of £785,900.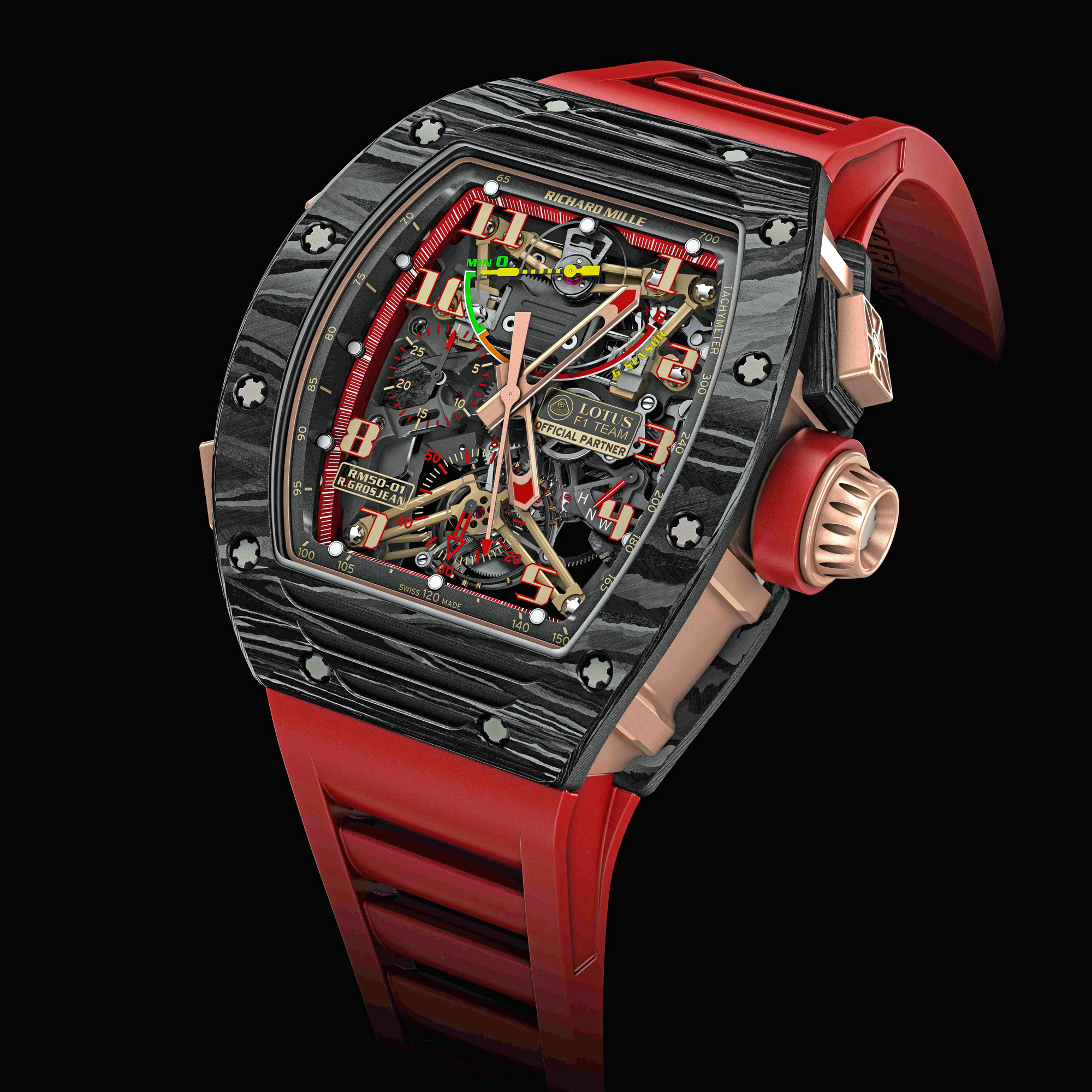 I know exactly where to go for my next fix so head over to see a new boutique concept that houses the latest Richard Mille watches, which still smells of leather. In a matter of seconds I have spotted my next contender and admire the racy red and stripy grey NTPT carbon RM50-01 Romain Grosjean superwatch. A limited edition of just 30 pieces, this high-tech chronograph was designed to be worn on the wrist of Lotus F1 team driver Romain Grosjean. An ideal gift for petrol heads with a taste for the most innovative mechanical solutions and avant-garde design, the price tag is £750,000. 
Read more about the new Richard Mille store at Harrods here
Last but not least, sitting guard on Cartier's high jewellery diamond and black onyx cuff watch is a delightful panther, the iconic feline everybody associates with the Maison. Making his debut on a wristwatch in 1914, when it comes to watches of distinction, it is hard not to fall prey to this pretty cat, who can be adopted for €525,000.
Read about the 100th anniversary of the Cartier Panther
Mentioned in this article: