Swiss automobile visionary Frank M. Rinderknecht is the brain behind the Rinspeed Oasis Concept Car, above, unveiled at the Consumer Electronics Show (CES) in Las Vegas last month.
A self-driving electric car for two packed with every high-tech feature imaginable, the speedster comes with an integrated garden plot behind the windshield with enough space "for growing radishes or even little Bonsai trees". Designed like a living room, the bionic armchairs swivel to allow passengers to get in and out of the car comfortably, and the windscreen doubles up as a giant 5K monitor for virtual and augmented realities.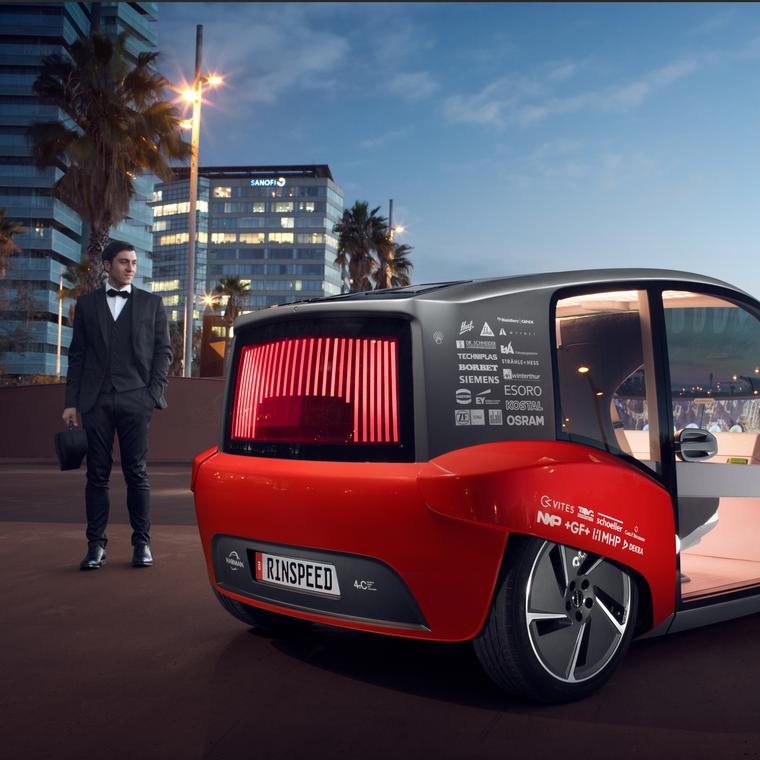 If you prefer to let the car drive you, the steering wheel can be folded down and a keyboard pops up so that you can catch up on your emails and literally have an office on wheels. But, wait a minute...have you spotted the unusual passenger on board? Placed directly in the centre of the steering wheel is a Carl F. Bucherer Manero Flyback watch.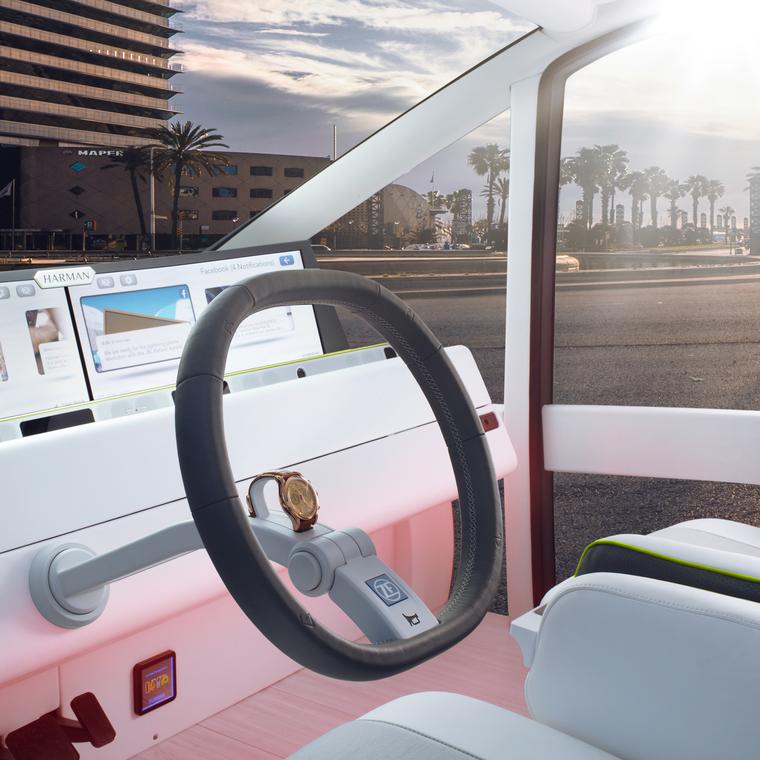 An unusual mix of "next gen" techie gadgets alongside a traditional, mechanical watch, the red gold Manero Flyback chronograph faces the person in the driver's seat and keeps its rotor wound thanks to their steering motions.
However, well beyond being a publicity opportunity for Carl F.Bucherer, there are many parallels between these two objects. Watches were, after all, the first accessories to be packed full of functional technology, just like the Oasis car.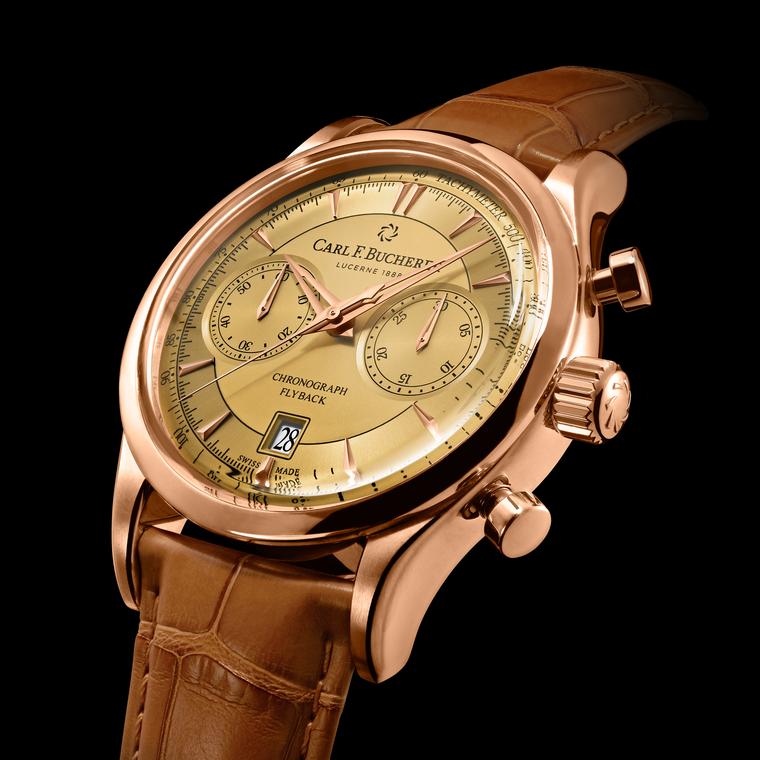 Housed in a classic 43mm round rose gold case with a handsome champagne-colour dial, the Manero is a sophisticated piece of technology featuring a flyback function allowing for the measurement of multiple time intervals in quick succession. 
Like a stopwatch on your wrist, the flyback feature means that you can take a new timing without stopping and having to reset the chronograph hand, losing valuable seconds between timings.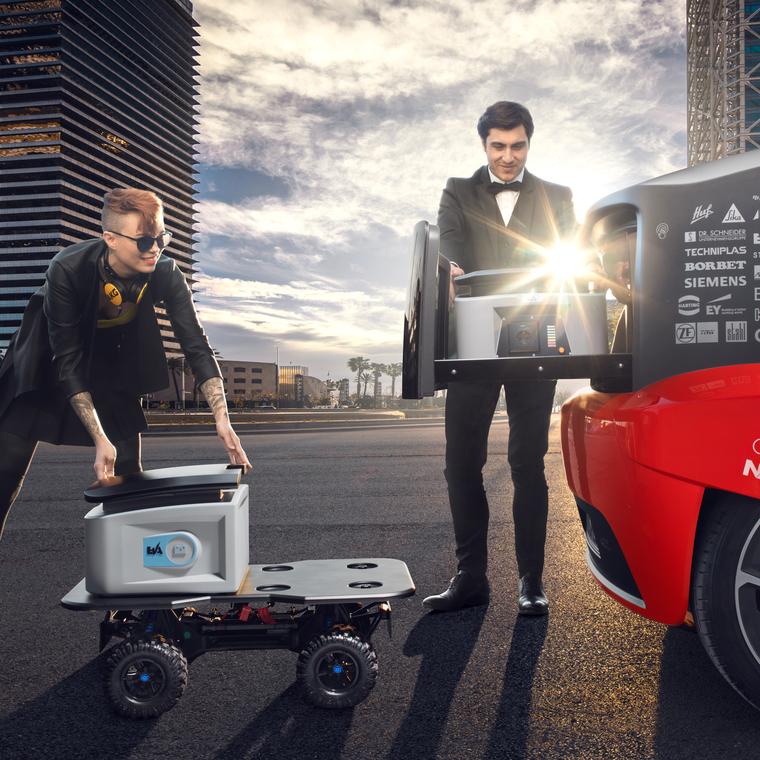 Capable of reaching speeds of 130 km/hour, the downside of the Oasis Concept Car, or of any contemporary technological product for that matter, is the power supply. If the battery on the car gets low, the driver can order a supplementary battery pack, which is delivered by a robotic platform at a convened spot. But what if the robot malfunctions? And what if the control panel doesn't detect the failure...what if...
And this is where good old mechanical watchmaking has the upper hand because whereas electronic devices are prone to glitches and their power supply can fail (and don't forget what happened to the astronauts on the 1970 Apollo 13 "Houston, we've had a problem" mission, who were literally saved by their Omega Speedmaster watches) a mechanical watch will keep ticking to infinity and beyond.
Mentioned in this article: