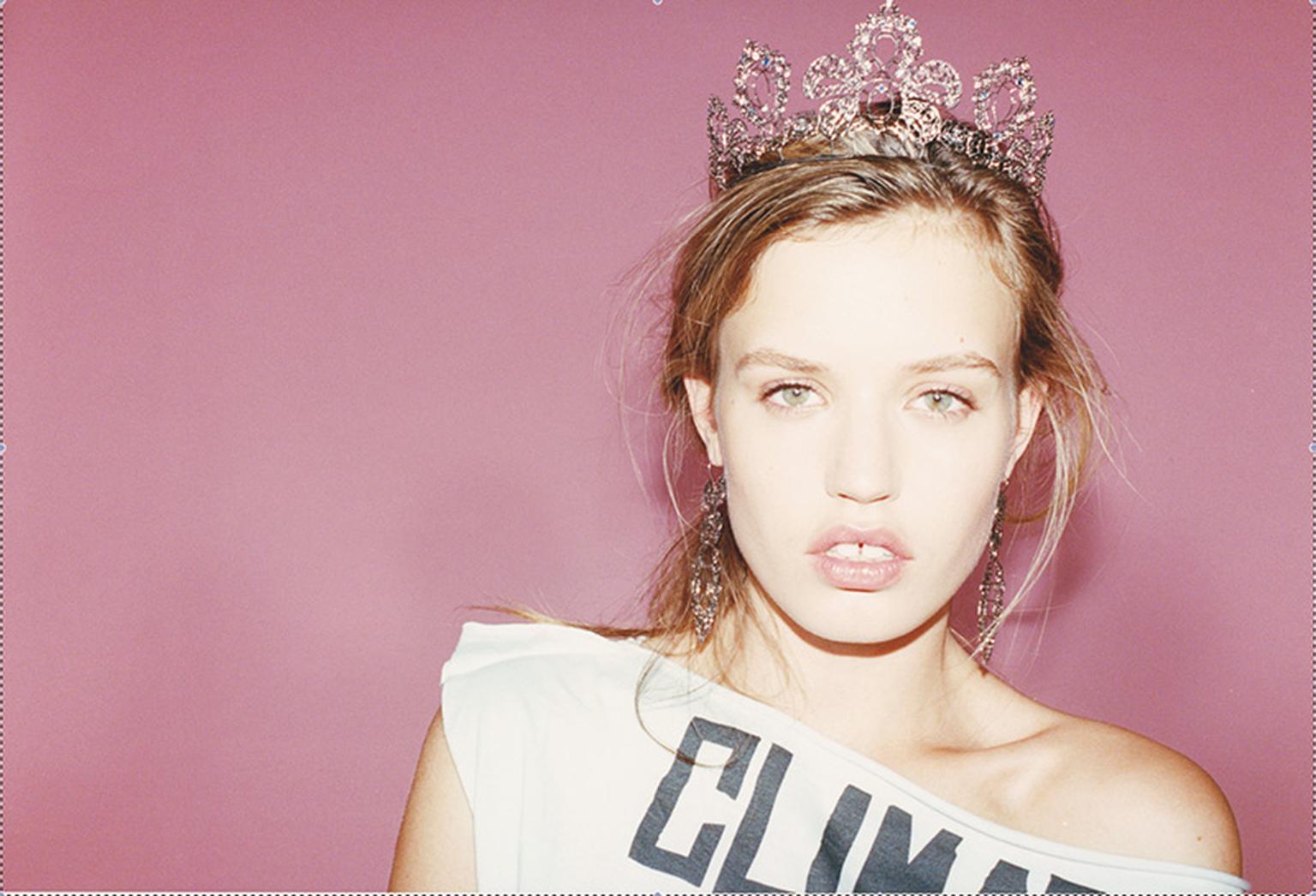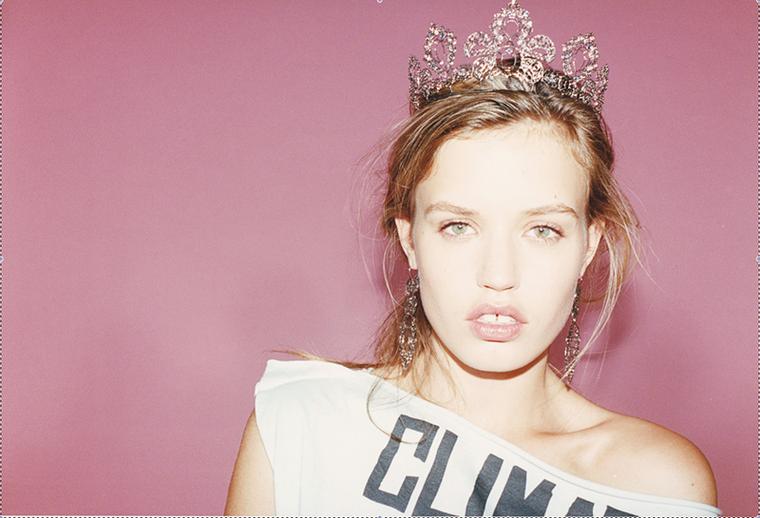 Dame Vivienne Westwood, one of the most influential designers of our times, launches 'Gainsborough Palladium jewellery'  with Georgia May Jagger as the face of the collection. The nine pieces include three 'couture' designs shown here and were inspired by Westwood's "Paper Jewellery" show of 2000/01.
Though the ornate designs and particularly the tiara, remind me of the opulent and elaborate jewels of Gainsborough's portraits of aristocratic ladies in the late 18th century, the jewels emphasises the lightness and strength of Palladium.
Vivienne Westwood's wit and playfulness is evident as she deconstructs our idea of stately jewels and leaves us with hauntingly beautiful empty frames. The vacant metal openings suggest the ghosts of precious stones that may once have graced these  ornaments and hint at the frailty of the jeweller's art. The intricate details wrought in fine Palladium wire are as light as a spider's cobweb accentuated by dewdrops of little diamonds and sapphires.
Appropriately, Georgia May Jagger, a society girl of our times has been chosen as the face of the collection and the campaign shot by Juergen Teller, a modern portrait artist, . Vivienne Westwood said, "We chose Georgia May because she's absolutely gorgeous. She's so beautiful and looks wonderful in the jewellery."
This is Vivienne Westwood's second collaboration with the International Palladium Board and 'Gainsborough' was first seen at her Gold Label Paris Fashion Week S/S 2013 show. The collection will be available at Vivienne Westwood stores and online from the end of October 2012.
The Gainsborough Couture Necklace uses Palladium for a lace-like effect thanks to the precious metal's lightness and strength

Gainsborough Couture earrings by Vivienne Westwood in Palladium

The light and airy Gainsborough Couture Tiara in Palladium by Vivienne Westwood

Georgia May Jagger is the face of Vivienne Westwood's new Gainsborough Palladium jewels. Here she is wearing the tiara from the couture range.