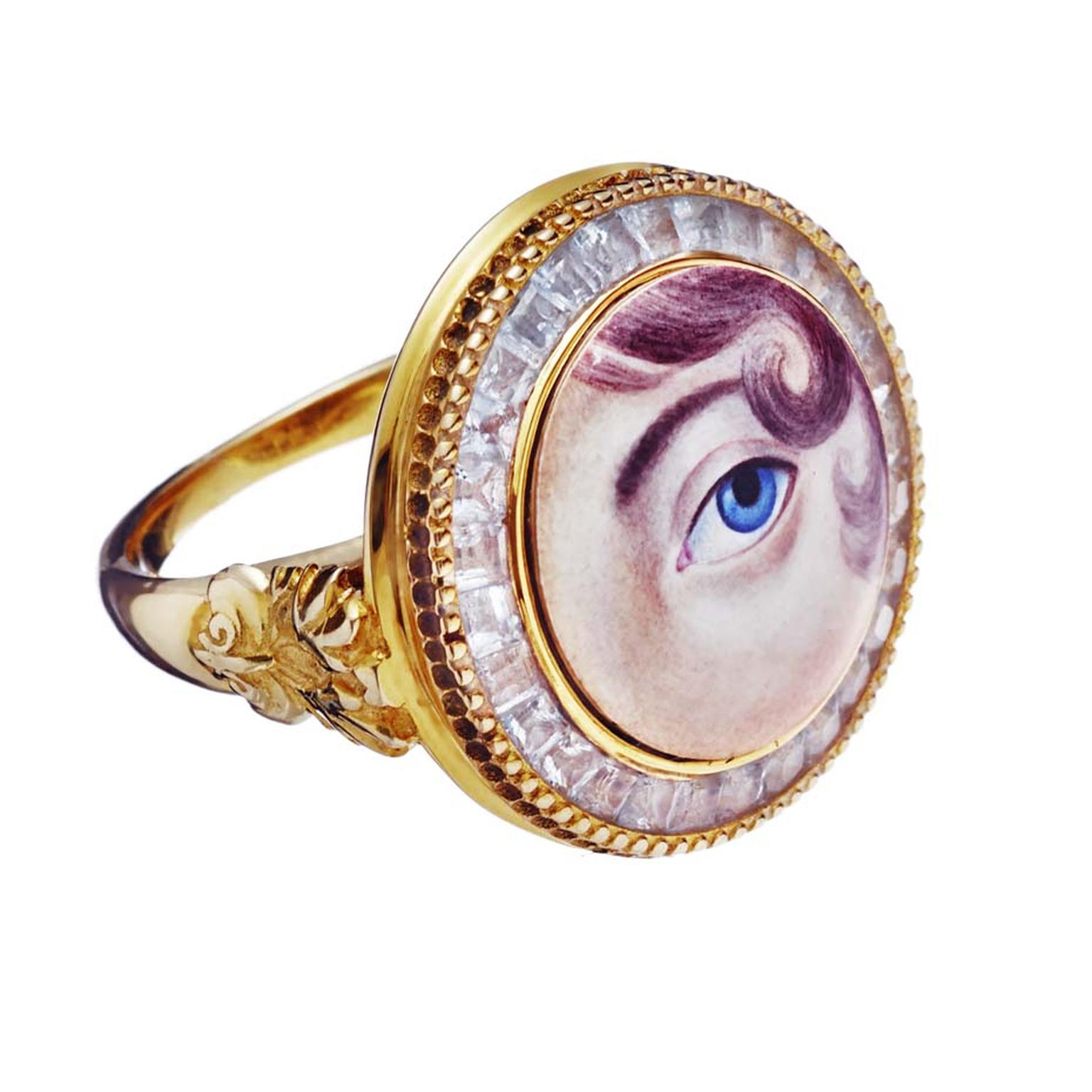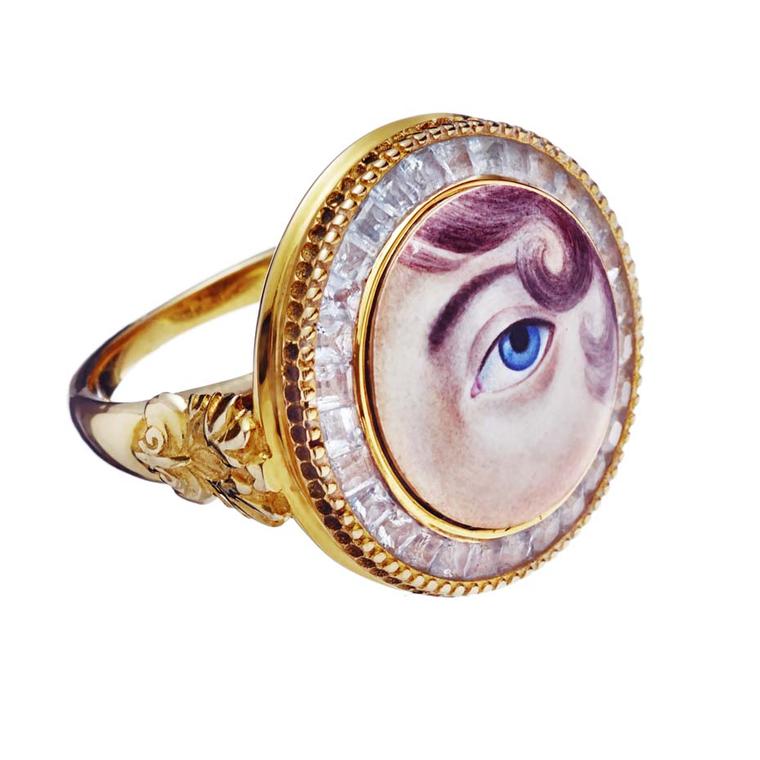 By Anna Jackson-Stevens in Moscow
Born into an artistic family, it seemed natural that Russian jewellery designer Petr Axenoff would graduate from art school and carve his own career as an artist. But while he tried his hand at interior decorating, photography and fashion styling, he was restless for a broader education and sought a different form of stimulation in theology. It felt right, in part thanks to his mother's profession as an icon painter.
However, Axenoff soon returned to his first love: the art world. He toyed with fashion for a time, but finding it too fickle, he found himself drawn to jewellery making. A keen collector of antiques, he spotted a gap in the market for heritage pieces, similar to those worn in Imperial times.
His research and training took him north of Moscow to Kostroma, part of the Golden Ring of Russian towns that traditionally made and sold jewellery to noble families who would once have had a "family jeweller". There, Axenoff mastered the techniques of his trade alongside local craftsmen, whose skills he continues to utilise today to bring his designs to life.
Cultural references in Russian aristocracy provide the inspiration for Axenoff's jewels: ballet, opera, the theatre. His pieces are divided into two collections: Imperial Russia and, his debut collection of 2011, Russian Fairy Tales, which depicted floral and animal themes and proved a sell-out success. 
Unsurprisingly, given Axenoff's background and the role of the Orthodox Church in Russia, religious symbols appear in both collections. Axenoff has noticed that, while many of his customers are churchgoers, the religious motifs appeal equally to non-believers. In keeping with pre-revolution traditions, Axenoff works mainly with silver, and he prefers to source his gemstones from close to home, from Siberia and the Ural Mountains, although others come from India and Thailand.
His jewellery is not about the carats or the price tag but the design. Axenoff is passionate about tsarist history and revives it in enchanting creations, such as a pair of peacock-feather earrings, a brooch shaped like a crown, a papal-style ring in the form of a traditional "paskha" Easter cake and tiaras decorated with double-headed eagles.
Asked whether anyone can wear a tiara, Axenoff says that he thinks not, though they are popular among his clients in Kazakhstan and Azerbaijan, where women wear them at birthday parties. The majority of Petr Axenoff's admirers are strong and talented men and women, among them famous faces such as Anna Netrebko and Hibla Gorzmava, both well-known Russian operatic sopranos, and Denis Matsuev the award-winning classical pianist.
Axenoff mentions one Russian muse in particular: Olga Tompson. A former ballerina turned fabric designer, a wife and mother of five children, she is the definition of strong and talented woman and wears his pieces from morning to night. 
In September, Axenoff will launch a new collection called Imperial Crimea - once the Côte d'Azur of Russia.  Beyond autumn, he plans to hone his skills in mosaic and enamelwork while at the same time exploring new technology. 
He dreams of designing high jewellery for royal families and artists and would like to work on period drama sets, in film or theatre. Until then, his flair for a flourish will continue to make noble ladies and gents of his customers.
Petr Axenoff silver Saint Basil brooch with garnets, citrines, tsavorites, topaz, rubellites and pearls.

Petr Axenoff silver Samovarchik earrings featuring enamel and sapphires.

Petr Axenoff silver Radmila earrings with pearls, citrine, garnets, sapphires and amethysts.

Petr Axenoff silver Mukha Tsokotuha earrings with citrine, tsavorites and topaz.

Petr Axenoff silver Tsarevich ring with blue topaz and sapphires.

Petr Axenoff silver Royal Cap earrings with tsavorites, garnets and pearls.

Petr Axenoff silver Princess Swan tiara set with blue and white topaz.

Petr Axenoff silver Undine earrings set with colourless topaz, blue agate and featuring enamel cameos.

Petr Axenoff silver Rose Bush earrings with emeralds, coral and rhodolites.

Cultural references in Russian aristrocracy - ballet, opera, theatre - provide the inspiration for Petr Axenoff's jewels. In September, Axenoff will launch a new collection called Imperial Crimea - once the Côte d'Azur of Russia.

Petr Axenoff silver Peacock's Feather earrings with green agate, tsavorites and white topaz.

Petr Axenoff Eye Guardian ring in silver with topaz and enamel.