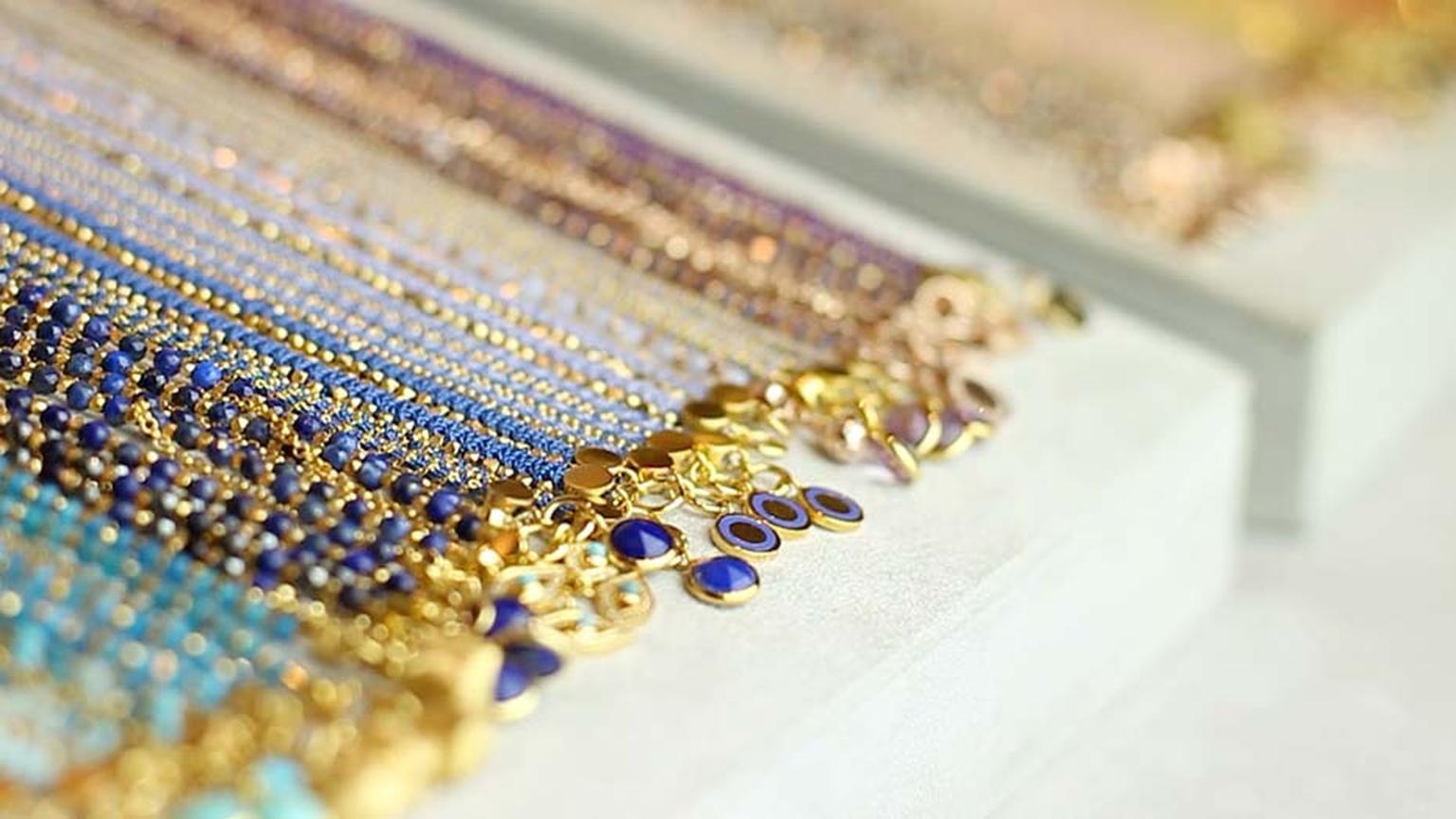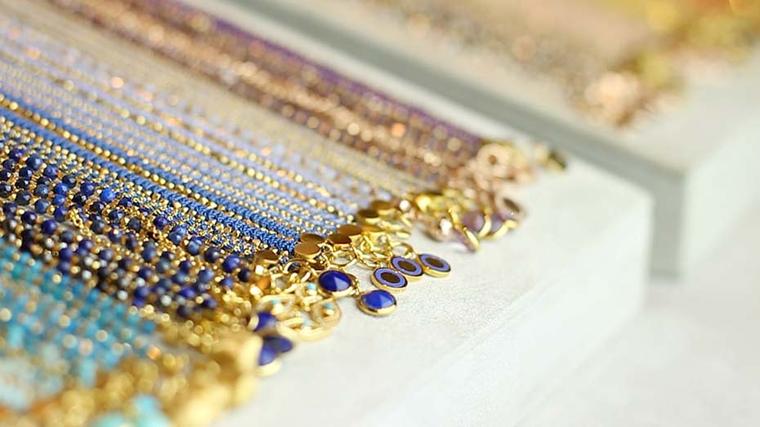 By Maria Doulton in London
In my latest video I visit Astley Clarke's London headquarters to talk to founder Bec Astley Clarke about her very British jewellery brand. In a cobbled mews in central London, I spend the afternoon with Bec and her team to find out more about the design inspirations, Bec's ethos and the stories behind this jewellery house that is going places.
Bec tells me the very personal story behind the Astley Clarke Fao collection, inspired by her grandfather's work both as a geneticist and as a butterfly collector who discovered the cure for rhesus-negative babies. I also find out more about the colourful Biography collection and the history behind the Muse jewels.
Bec explains the importance of colour at Astley Clarke and confesses that at their mews headquarters, morganite is in fact many a girl's best friend. Scouring the globe for the perfect coloured gemstones, Bec is on a mission to brighten up our lives and move away from the monotony of all-white diamond jewellery that has dominated the market over the last decade.
Looking at all the jewels, it is clear that great design stands out at Astley Clarke coupled with a stringent production process. The result is very wearable jewels that can be mixed and matched, stacked or layered, worn informally or as the final flourish to an evening dress. Bec encourages women to wear our jewels with the same confidence we choose our clothes and to try something new and start developing a style of our own.
Bec, whose mantra is to "wear precious everyday", shows us her wrist stacked with Biography bracelets rippling with colour and a diamond Muse pendant and ring. "Jewellery should be fun," says Bec with a big smile. "It should be worn and enjoyed everyday, even if you aren't wearing a ballgown."
Astley Clarke jewellery collections are available in the UK at Harrods, Selfridges and Liberty and available in the US at Saks Fifth Avenue and Neiman Marcus.
Astley Clarke Fao collection necklace with a morganite encircled by pavé diamonds.

Maria Doulton is met by Bec Astley Clarke at Astley Clarke's London headquarters.

Astley Clarke's Muse collection diamond necklaces are available in rhodium, rose or yellow gold.

Bec Astley Clarke and Maria Doulton chat in the Astley Clarke design studio, which is located in a quintessentially London mews.

In our latest video, Maria Doulton discovers the design process and inspiration behind one of Astley Clarke's newest collections, Fao.

Astley Clarke Fao collection London blue topaz ring.

Created in Astley Clarke's central London design studio, Astley Clarke's Biography collection features a rainbow of friendship bracelets set with colourful gemstones.