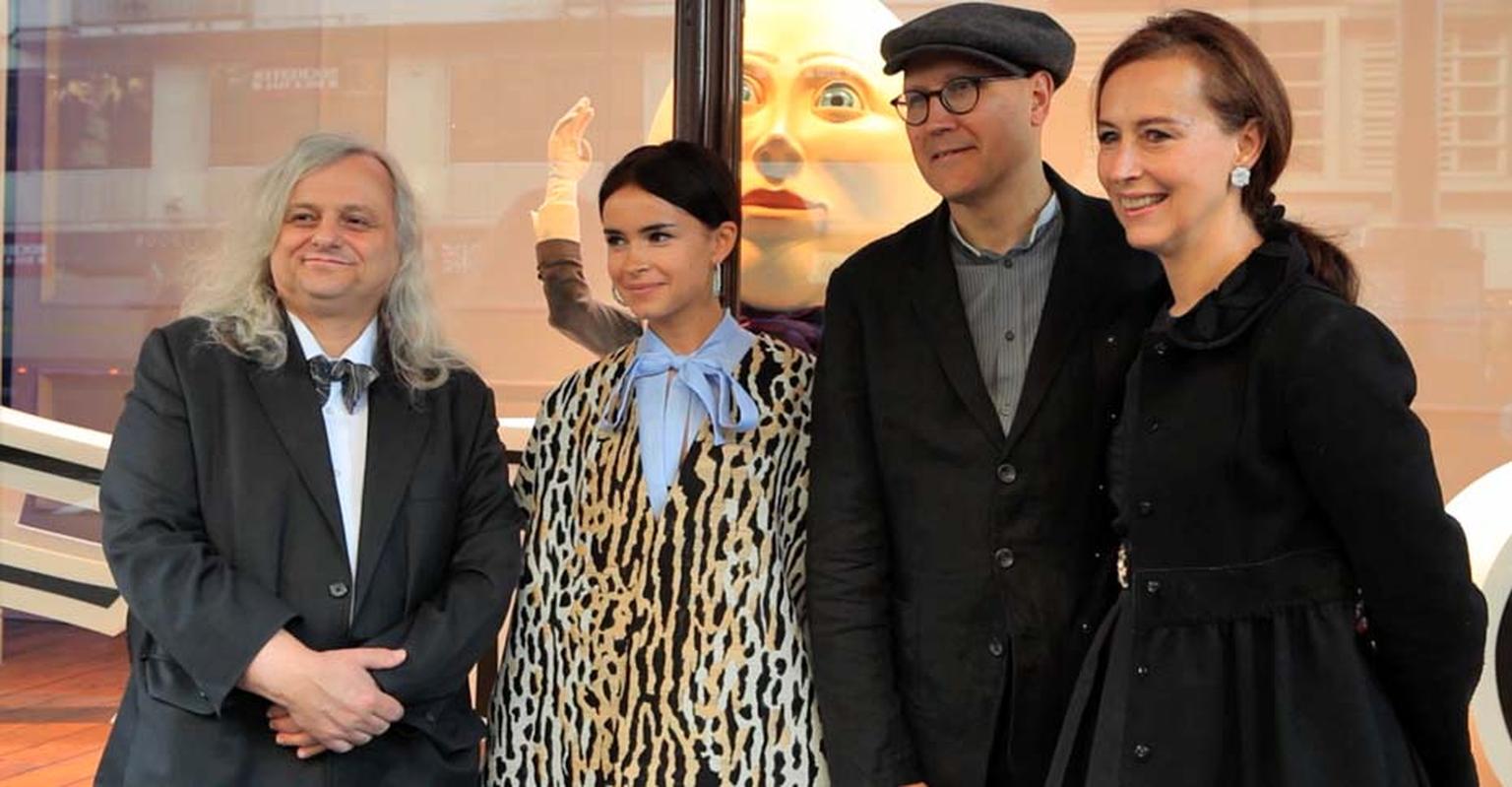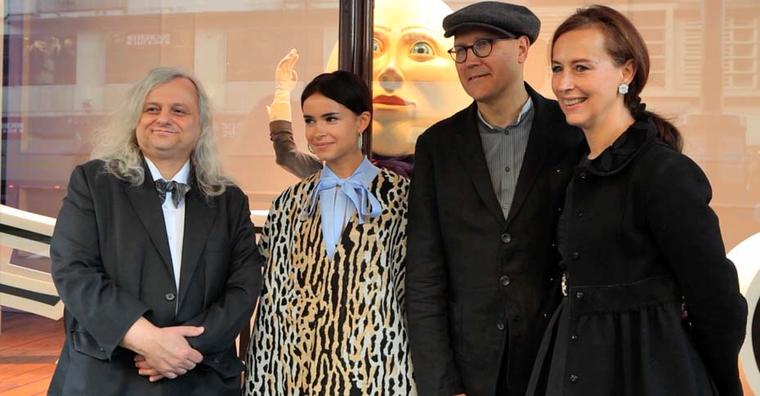 I met with the key players behind A Fabergé Easter at Harrods, including a member of the original Faberge family, to find out more about an event that brings together tradition and innovation under one roof.
If you're in London this Easter don't miss the opportunity to visit Harrods for the most spectacular egg hunt the capital has ever seen, full of rare and precious  Fabergé eggs.
With 'A   Fabergé Easter at Harrods', the iconic jewellery house has taken over the Brompton Road store until April 21 to put on a display celebrating both Easter and the art of gifting.
Harrods' 23 windows have been transformed to retell the story of the legendary Peter Carl Fabergé who created bejeweled Easter eggs for Russian royalty before the Revolution.
Step inside the store to marvel at the stunning pieces on display including the famous Fabergé Apple Blossom egg, made from a solid piece of carved nephrite and one of the largest eggs ever created by the jeweller. On loan from the Lichtenstein National Museum, it is rumoured to be worth £30 million.
Some of the high tech installations in place include a digital mirror created in collaboration with Russian fashion editor Miroslava Duma that allows shoppers to virtually try on Fabergé jewels and share their look on social media. Famous fashion blogger Susie Lao who is behind the Susie Bubble blog was at the opening and confessed that she could really get into Fabergé jewellery as she tried on two Emotion rings. 
And of course there are plenty of opportunities to shop: a sumptuous 'Egg Bar' offers a range of contemporary egg pendants, complete with an on-the-spot engraving service.
But hurry, this unique event that brings together two houses steeped in history is only on until Easter Monday. 
Never before shown outside of a museum setting, the star of 'A Fabergé Easter at Harrods' is the original Fabergé Apple Blossom Easter Egg dating from 1901, designed by Peter Carl Fabergé.

Fabergé charm bracelets available at Harrods.

Items on display at 'A Fabergé Easter at Harrods', which runs until 21 April 2014, include contemporary Fabergé creations, including eggs and jewellery.

The Fabergé egg pendants available at the 'Egg Bar' at Harrods can be personalised on the spot with your own message.

Based on the designs of the original Fabergé eggs, Harrods will also have miniature egg pendants available to purchase at the Fabergé Egg Bar.

Miroslava Duma alongside the Fabergé Apple Blossom Easter egg.

Based on impressionistic painter Monet's Waterlilies painting is the Fabergé bracelet featuring an array of coloured diamonds.

Frédéric Zaavy-designed jewellery from the 2009 relaunch of Fabergé is also on show as part of 'A Fabergé Easter at Harrods'.

A bypassed photographing one of the 23 Harrods windows that Fabergé has taken over for its Easter event.

Renowned fashion blogger Susie Bubble shows off Fabergé's Emotion rings.

Professor Dr. Rainer Vollkommer, Miroslava Duma, Fabergé's Creative and Managing Director, Katharina Flohrstands and Simon Costin, the designer of the 23 Harrods windows stand outside one of the windows which Fabergé has taken over for its Easter event.