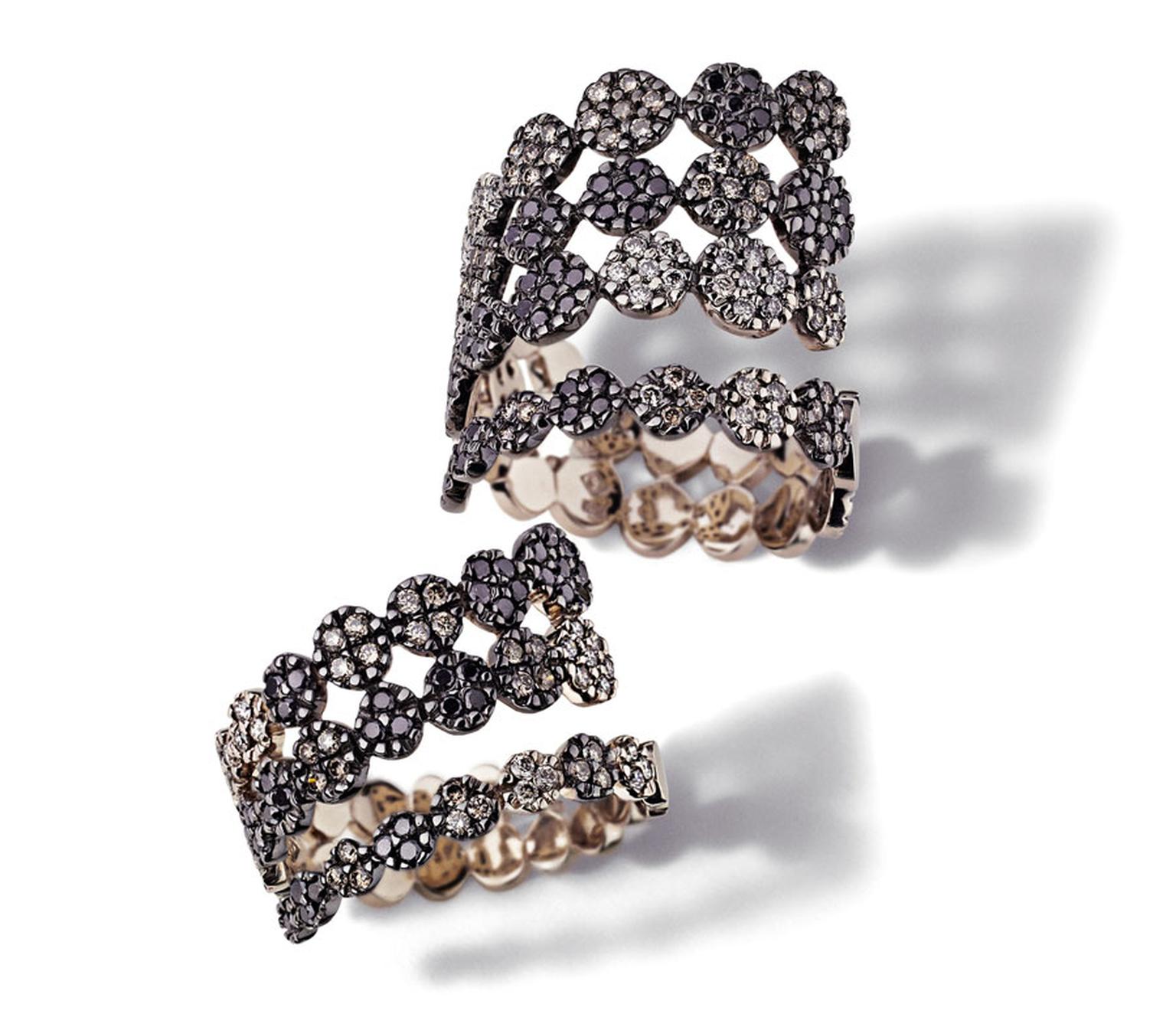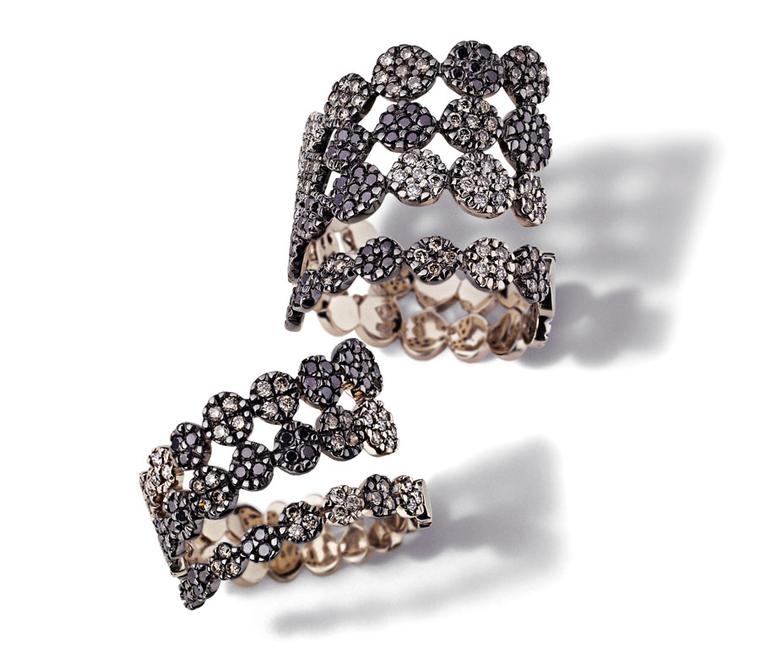 Following the success of H.Stern's 'Copernicus' jewels (read more here), we haven't had to wait long for a new collection called 'Ancient America' that is a theme close to the heart of this Latin American jewellery house. While 'Copernicus' took its inspiration from the 15th century, 'Ancient America' goes back even further, to the pre-Columbian era and the civilisations preceding Columbus' discoveries of 1492. The theme of this new collection interprets in precious metals and stones the ancient beliefs and lore of early America.
The "king of coloured gems", Brazilian jeweller H.Stern, has focused on the ancient belief that the world was populated by entities influenced by spiritual beings. And in pre-Columbian times everything had a soul and a spirit from animals to plants, humans and even minerals and these jewels are inspired by the animal spirits of the jaguar, serpent and fish and what who those spirits presented themselves to the pre-Columbian man.
The first thing that strikes you about this collection is how textures, such as animal skin, have been interpreted in a variety of precious materials. On the jaguar-inspired bracelet, rose gold and black and white diamonds are dramatically employed to recreate that very familiar spotted coat. Even with something as tactile as snakeskin, H.Stern has echoed the form of the serpent and created the texture in Noble gold (a gold alloy that sits between white and yellow gold developed by H.Stern), black and cognac diamonds.
There is a natural organic roughness to many of the shapes that marks the collection. Of note are the yellow Noble Gold and diamond earrings. Strong, geometric shapes cascade down like shimmering fish scales. The use of onyx reminds us that this stone was particularly sought after in ancient times when it was thought to dispel negative energy.
Having pioneered the Stern Star diamond cut and its own silver-toned Noble Gold in the past H.Stern has shown, once again, the originality, quality and craftsmanship that this Brazilian house is capable of offering to the world.
H.Stern necklace in noble gold, black and cognac diamonds (serpent inspired).

H.Stern rose gold, black and white diamonds bracelet (jaguar inspired).

H.Stern yellow and noble gold rings with diamonds (fish inspired).

H.Stern yellow noble gold and diamonds earrings (fish inspired).

H.Stern noble gold and diamonds rings (serpent inspired).