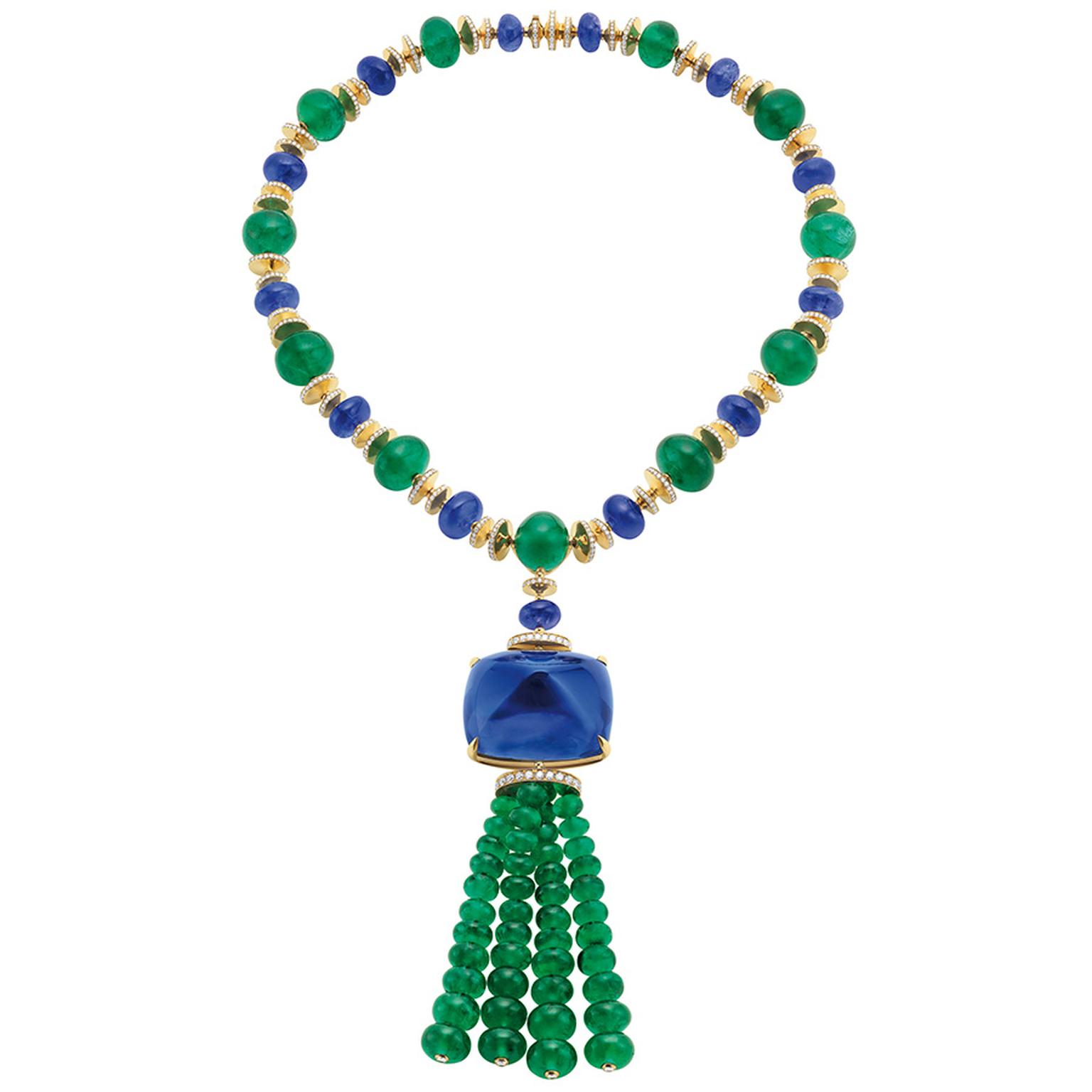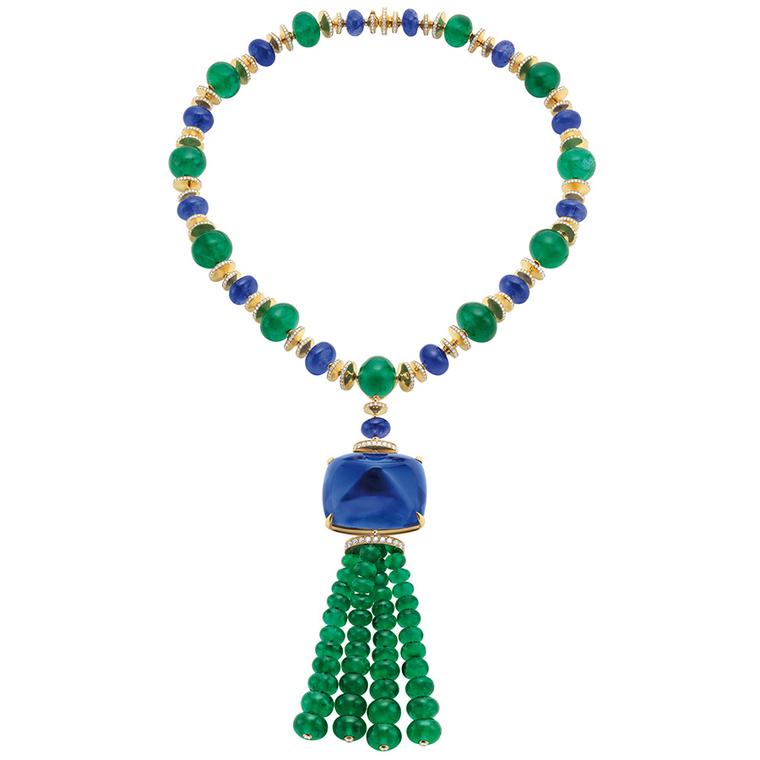 If you didn't have the opportunity to visit the Biennale des Antiquaires that comes but once every two years to the Grand Palais in Paris, then fret not, as Harrods has laid on a London version of this most prestigiuous of jewellery events. 
The Fine Jewellery Room has been prepared to receive the most opulent jewels that celebrate the very best in precious gemstones, design and craftsmanship, created by the greatest names in luxury. Boucheron, Bulgari, Cartier, Chanel, Dior, Harry Winston, Piaget and Van Cleef & Arpels will be showing their latest high jewellery collections. 
Echoing Karl Lagerfeld's designs for the 26th Biennale des Antiquaires in Paris that only a few weeks ago opened its doors, Harrods Fine Jewellery room will become the London destination for those who love jewels. From the delicate butterflies of Boucheron to Bulgari's sensuous cabochons and Dior's explosive colours, this is the place to see the finest jewels the world has to offer.
Annalise Quest, GMM Fine Jewellery, Harrods comments: "The Fine Jewellery room at Harrods allows visitors to view the world's leading fine jewellery brands within one room, housing a huge variety of unique pieces and stunning collections to satisfy every taste. At Harrods we strive to offer our clients extraordinary experiences and with the permission of the Biennale des Antiquaries in Paris and through the participation of our fine jewellery partners we are delighted to be able to bring the magic and wonder of the Biennale to London, a feat never before achieved in the U.K. This significant collection celebrates the extraordinary talents of each design house and truly cements Harrods Fine jewellery room as a global luxury retail destination."
The Biennale des Antiquaries Exhibition at Harrods will be available to view within Harrods Fine Jewellery Room from the 1st - 14th October 2012.
Chaumet tiara with central diamond from the 12 Place Vendome collection, series No 1

Cartier Solar tiger bracelet - White gold, brown, orange and yellow diamonds, onyx, yellow-orange diamond eyes, brilliants. PHOTO Nils Herrmann © Cartier 2012

Boucheron's Lierre de Paris necklace inspired by ivy, a house motif, interpreted in rough diamonds representing the cobble stones of Paris.

Van Cleef & Arpels Palais de la Chance ladybird brooch

Chanel Couture necklace from the 1932 collection inspired by Gabrielle Chanel's original designs for diamond jewels.

Cartier panther ring from the Depaysement collection shown at the Biennale des Antiquaires 2012

Chanel Comet Toi Moi ring unveiled at the Biennale des Antiquaires featuring a pink and a blue diamond.

Piaget Couture Pre´cieuse necklace Diamond Embroidery Inspiration. Crafted in 18K white gold set with 1513 brilliant-cut diamonds (approx. 44.19 cts), 133 baguette-cut diamonds (approx. 16.77 cts), 4 pear-shaped diamonds (approx. 7.55 cts) and 11 rose-cut diamonds (approx. 5.96 cts).

Dior Dentelle Opale d'Orient bracelet

Bulgari Elizabeth Taylor inspired emerald and sapphire necklace. The colours in this piece remind me of Egyptian jewels, perhaps a wink to Elizabeth Taylor's visits to the boutique while she was filming 'Cleopatra' in Egypt in the early 1960s.