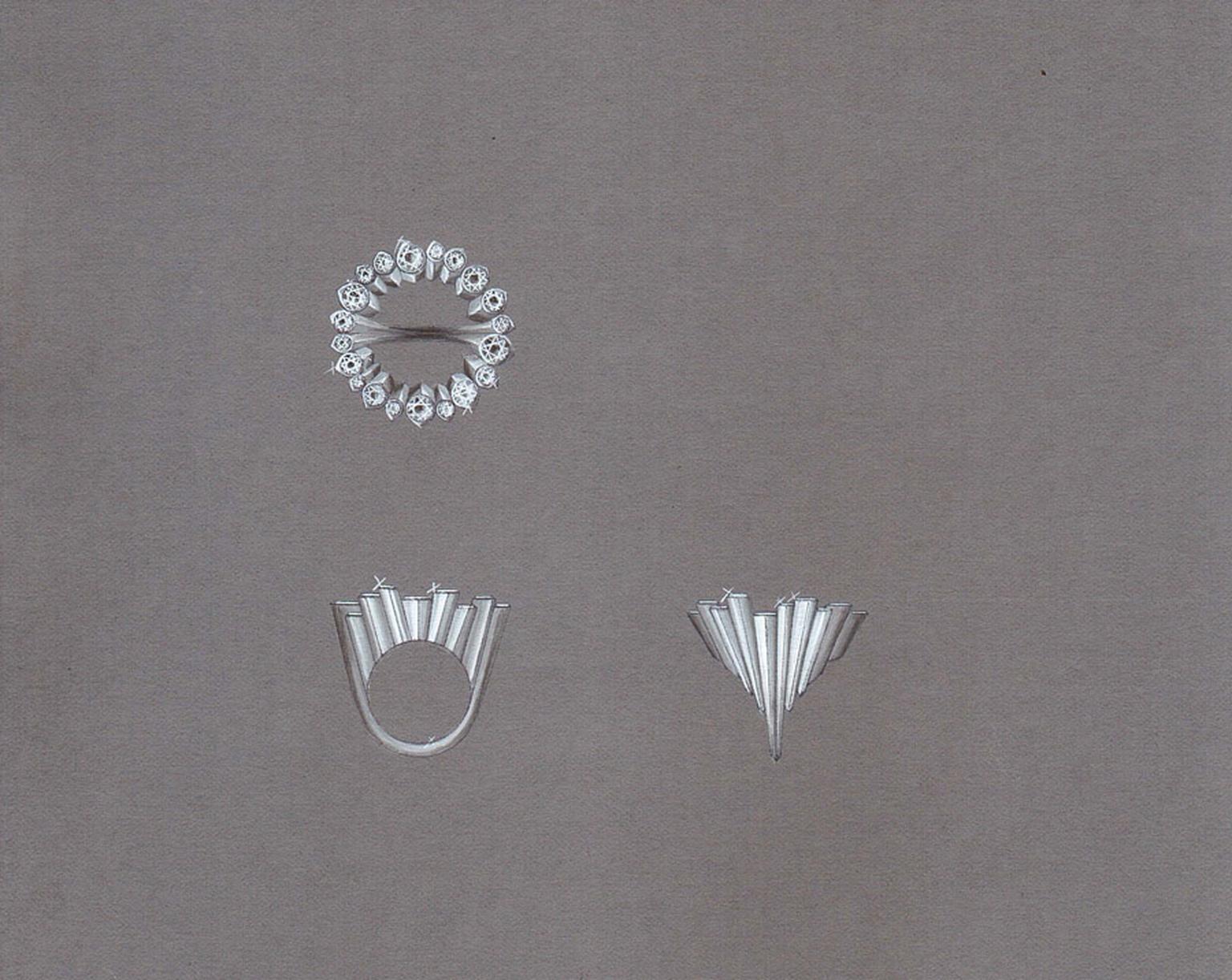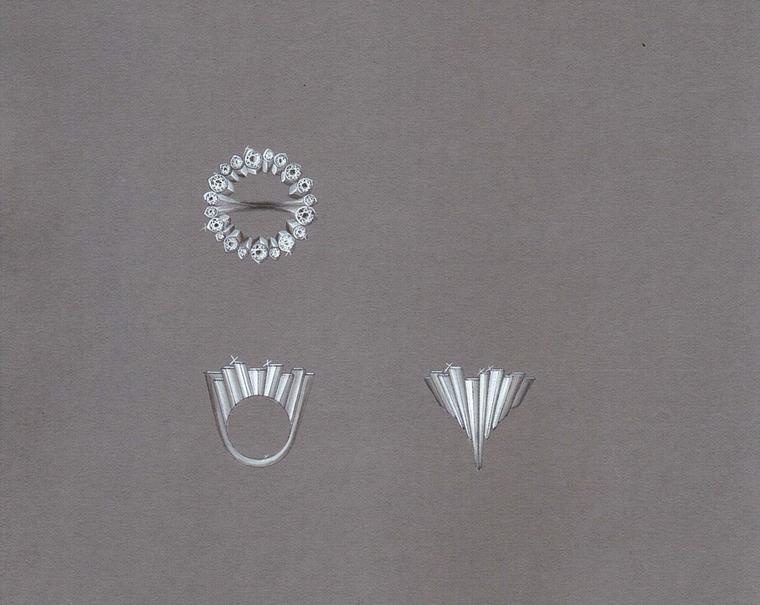 With the Queen's Diamond Jubilee seeing a vast array of royal treasures making their way into the limelight, it should come as no surprise that it's also a time for new pieces to be created in celebration of this sovereign milestone; Hannah Martin's Diamond Jubilee design 'Ring of Fire' design has won the Mastercut competition that will see a sensational jewel produced in white diamonds.
Although not yet complete, it's clear to see that with diamonds of a calibre as one would expect from Mastercut and the edgy rock'n'roll attitude of Hannah Martin, this is going to be something special. It's arguably the only place you'll find a piece of jewellery that achieves a sense of synergy between Her Majesty the Queen and the late great Johnny Cash, the design taking it's name from Cash's indelible 1963 song, and with inspiration drawn from the strength and power of the diamond an ideal embodiment of just what an accomplishment this Diamond Jubilee is.
Going on a tour of the UK at various jewellery shows and with selected retailers, 'Ring of Fire' will be visible throughout the Queens Jubilee celebrations this summer.
The Mastercut diamonds that will help form the Ring of Fire design.

The original and winning 'Ring of Fire' design by Hannah Martin