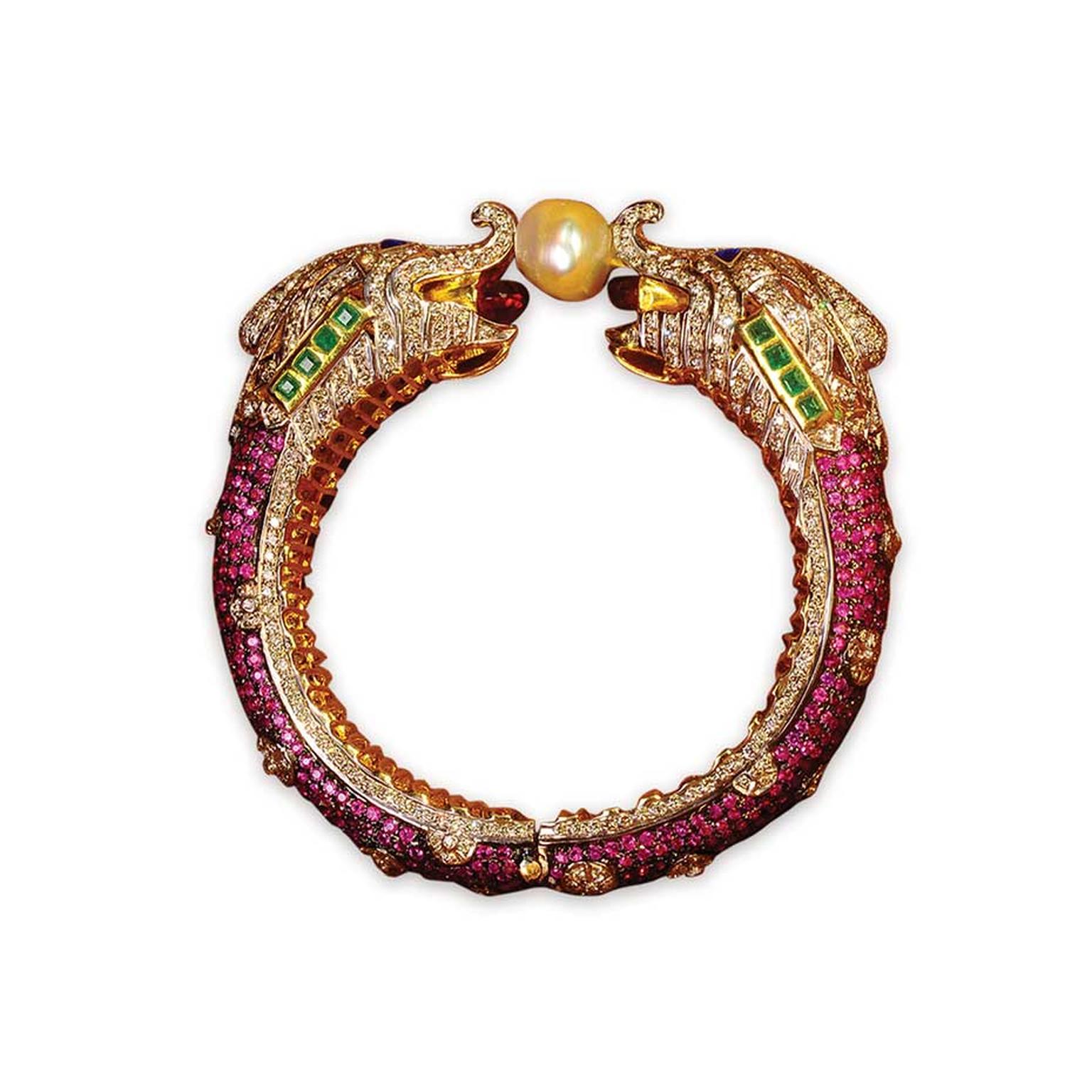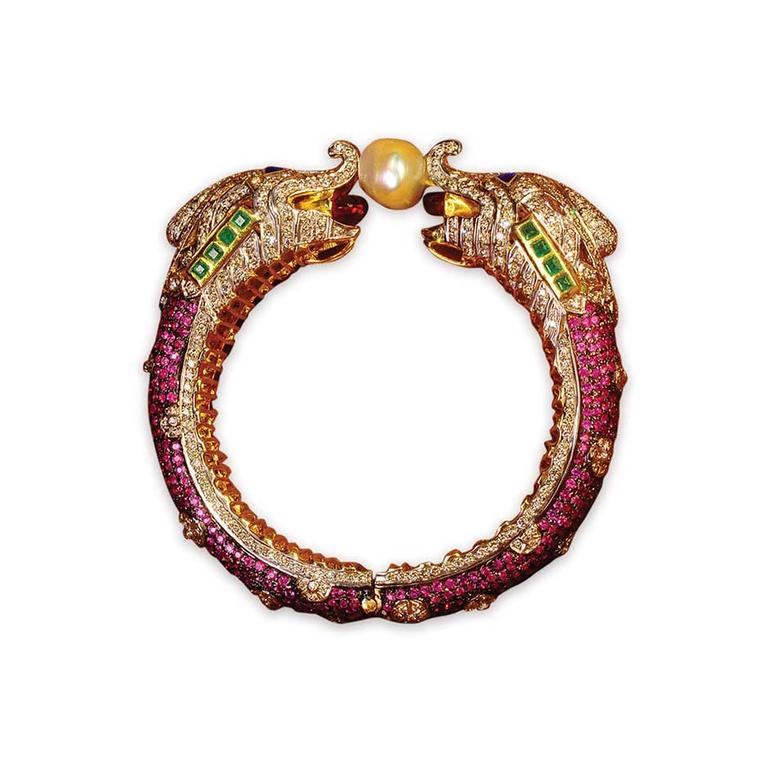 By Preeta Agarwal in New Delhi
One of Mumbai's hidden treasures is the duo formed by brothers Sandeep and Vijay Golecha of Golecha Jewellers.
Since founding their company in the 1990s, the dynamic duo has catered to India's elite for bridal jewellery and has established a firm footing in Bollywood, with their jewellery featured in movies and even in Indian reality shows. 
As the in-house designer at Golecha, Vijay Golecha's creative aesthetic speaks of his many passions. An accomplished writer, poet and actor, Vijay is a man of great sensitivity. His interest in various cultures and their art often inspires and influences his creative outlook.
Golecha's jewellery recreates the extravagance of India's royal heritage. Exquisite gold settings, embellished with glittering rubies, emeralds and diamonds, create a spectacular visual and tactile experience. Combined with the intricate craftsmanship and minute detailing that go into each and every piece, the jewellery is coveted by India's most prominent brides.
The jewellery is not just beautiful on the outside, but has been artfully finished on the underside. Where other jewellers decorate their kundan polki (uncut diamond and gemstone) necklaces with enamel on the reverse, Vijay is renowned for lining his necklaces with emerald chips, making his creations truly precious.
The Golecha brothers are as famous for their elaborate bridal wear as they are for their brooches for men. Both Sandeep and Vijay themselves are fond of brooches and are often seen wearing elaborate designs on their smart, Nehru collar jackets. Three-dimensional enameled and gem-studded birds perched on rings, elaborately worked elephants, carved gemstones and multiple strings of pearls with kundan polki motifs are some of their specialties.
Their latest bridal collection, showcased at India International Jewellery Week 2014, is magical. Chandelier earrings, hasli necklaces studded with kundan polki motifs, intricately carved bracelets, necklaces set with impressive rubies and emeralds, armlets and interesting hair accessories have been tastefully designed. And for men there were a number of brooches along with a unique double brooch held together with pearl strings. Bollywood actress Sridevi finished the show wearing a mesmerising necklace of Basra pearls, uncut diamonds and full-cut diamonds inspired by the Patiala royalty.
One of the finest examples of Vijay's talent for jewellery design was the 2010 Miss Universe India pageant crown, based on the theme of 'Panch', which relates to the five elements of nature: space, air, water, fire and earth. The Consort crown, studded with five different gemstones - emerald, ruby, sapphire, diamond and pearl - was also made of five precious metals and alloys to give it the desired strength. For a vintage look, the crown was studded with both uncut and brilliant-cut diamonds. It took one artisan, working on the crown full-time, a total of 180 days to complete.
Designing for high-profile brides like actresses Aishwarya Rai Bachchan and Raveena Tandon, the brothers have been pioneers in introducing the "real jewellery" trend to the Bollywood film industry.  Featuring their jewellery in the movie Umrao Jaan, the brothers are also well known on the Royal wedding circuit, where their extravagant creations add glamour to this most important Indian social event.
Along with the three boutiques in Mumbai, Jaipur and Aamby Valley, Golecha's Jewels are also retailed internationally through solo exhibitions.
A model showcasing Vijay Golecha's latest collection at International India Jewellery Week 2014.

Vijay Golecha and his wife Rupali with Bollywood star Sridevi wearing Vijay's Patiala inspired necklace at IIJW 2014.

Golecha Chandelier earrings featuring emeralds, pearls and diamonds.

Miss Universe India pageant crown, created by Vijay Golecha in 2010.

Golecha two row necklace with uncut diamonds, pearls, rubies and emeralds.

Golecha Floral cocktail ring with a combination of uncut and brilliant-cut diamonds.

Golecha brooch studded with diamonds, rubies, emeralds and a large central pearl.

Golecha emerald and diamond Tree brooch.

Golecha Bird brooch studded with kundan polki, ruby and emeralds.

A model at IIJW 2013 wearing Golecha jewels, including jewelled kurta buttons and an elaborate brooch.

Golecha intricately crafted bangle featuring two elephants holding a pearl, studded with diamonds, rubies and emeralds.