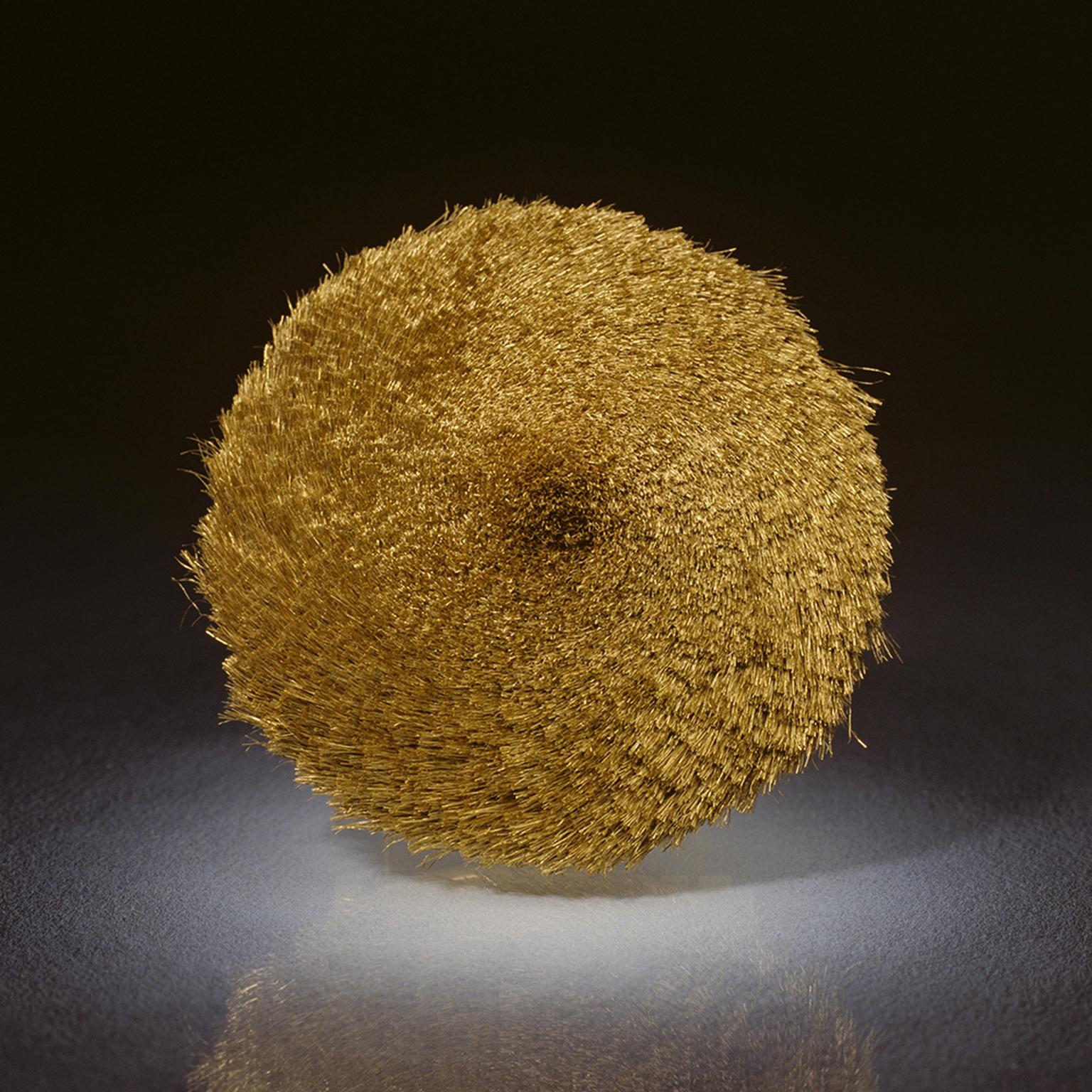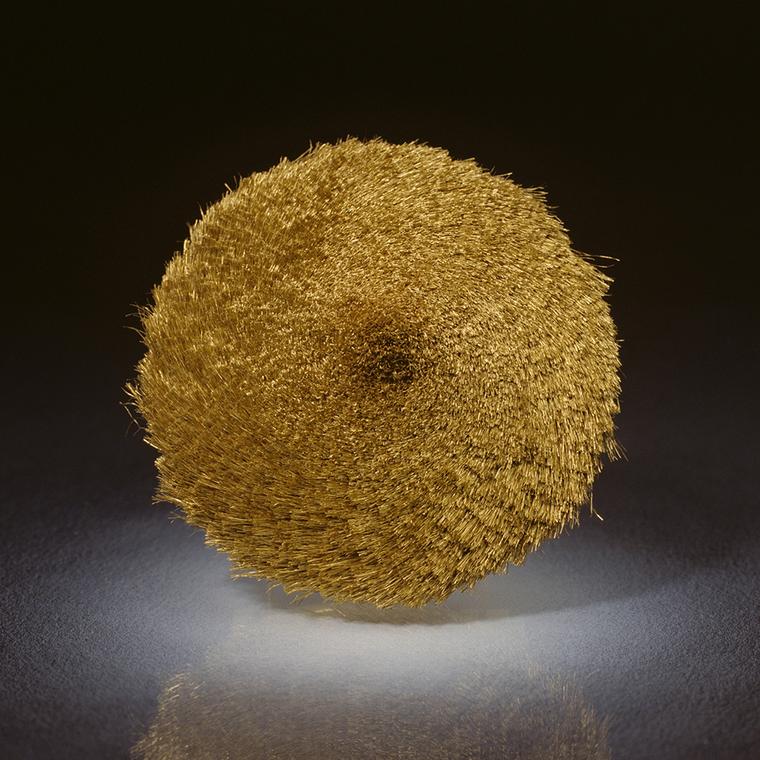 You don't need me to tell you that gold has been always been the metal entrusted to convey the most profound, powerful and divine messages. The metal of kings, born of the sun and infused with luminous power, the symbolism and enduring allure of gold is examined in a new exhibition in London.
"Gold: Status and Glory, Masterpieces from the Middle Ages and Today" at Moretti Fine Art in London is a fascinating proposal. The Mayfair gallery brings together in one space both 14th and 15th century Italian gold-ground devotional paintings and, most unexpectedly, Giovanni Corvaja's contemporary gold creations. Fabrizio Moretti explains: "As a gallery specialising in Italian Old Masters, we are constantly confronted with the magnificence of gold. This exhibition is an opportunity to examine this highly prized material in the contexts of decoration, devotion and drama."
Giovanni Corvaja, who works from Todi in Umbria, Italy, is represented by Adrian Sassoon in the UK. Corvaja's groundbreaking jewellery has been shown in public collections around the world, such is the respect that this magician of gold has garnered. Eminent jewellery historian Geoffrey Munn OBE describes Corvaja's work as "examples of miraculous contemporary craftsmanship and art". Corvaja, Munn tells us, has broken all bounds in developing skills and techniques that allow him to draw gold into threads hardly thicker than a spider's web.
The 15 pieces by Corvaja on show include a Golden Fleece brooch that refers back to the ancient tradition of gathering gold in streams by trapping it in lanolin-soaked fleeces staked to riverbeds. Inspired by the idea of a golden fleece drying in the sun, Corvaja makes gold look like fur through thousands of gold wires. The Golden Fleece headpiece, made from five single strands of gold totalling 200km of gold wire, takes the idea even further. Surrounding these almost miraculous creations are the Italian paintings, decorated with gold and depicting holy scenes, that gave the illusion of solid panels of gold.
From secular to sacred, this exhibition is a provocative and inspiring way to remind us of the timeless appeal and symbolism of gold.
The exhibition runs from 2-31 May 2013 at Moretti Fine Art, 2a-6 Ryder Street, St James's, London, SW1. 
Giovanni Corvaja (b. 1971) Bracelet, 2010. 18ct gold cage, 950 platinum wire and coloured enamel. Adrian Sassoon, London.

Made from 18-carat yellow gold and platinum this gold box was crafted to create a texture out of thousands of small studs that entirely cover the object. 

Giovanni Corvaja (b. 1971) The Golden Fleece Headpiece, 2008-9. 18ct and 22ct gold. Adrian Sassoon, London.

Giovanni Corvaja (b. 1971) Necklace, 2011. 18ct gold, 19 alloys shading from white to yellow to white again. Adrian Sassoon, London.

Maestro Francesco (active c. 1380-c. 1400), 'The Coronation of the Virgin, with Saints Nicholas of Bari, Anthony Abbot, John the Baptist, Francis of Assisi, Phillip and Zanobi? Panel'. Moretti Fine Art, London.

Neri di Bicci (1418-1492), 'St Lawrence in Glory with four angels', 1470-1475. Moretti Fine Art, London.

Veronese Painter (c. 1380-1390), 'Crucifixion and Annunciation'. Moretti Fine Art, London.

Giovanni Corvaja (b. 1971) The Golden Fleece Brooch, 2007 is made from kilometers of gold wire 1/100th of the width of a human hair to create the effect of soft fur.