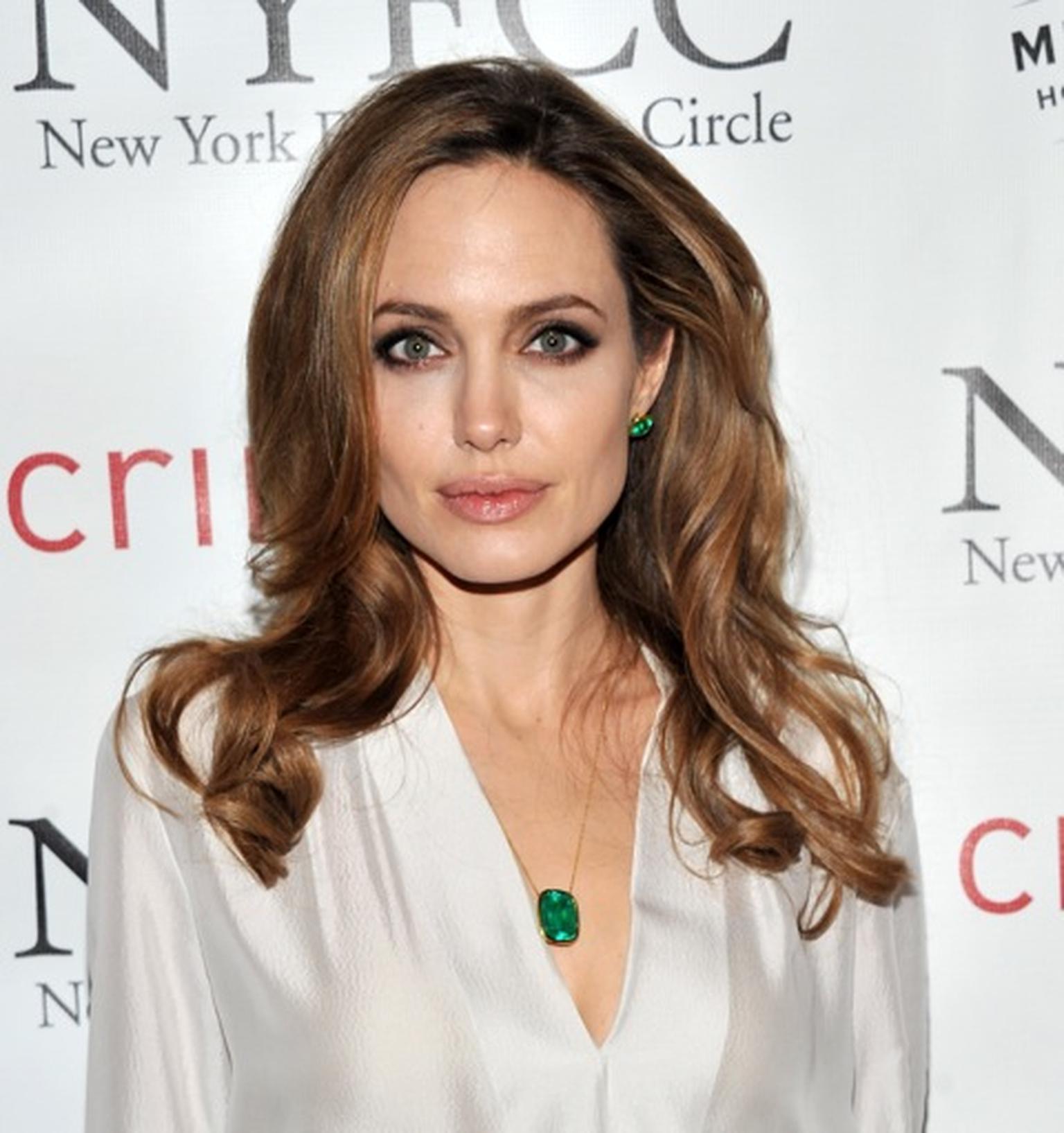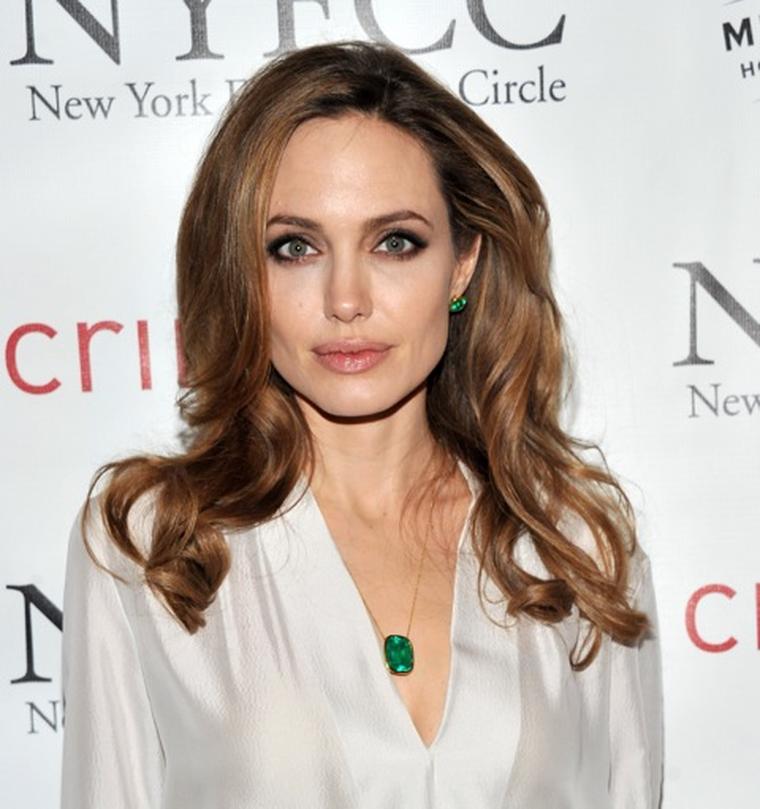 Emeralds are gaining favour and being seen on celebrities if the recent awards ceremonies are anything to go by. Angelina Jolie has been snapped wearing a tablet cut emerald pendant and earrings from her Style of Jolie jewellery collection and Victoria Beckham favours a large emerald ring to stand out from the crowds of diamond wearing divas. Uma Thurman also favours this vivid verdant stone and was spotted at Cannes Film Festival in 2011 looking gorgeous in Chopard emerald earrings. And the most glamorous jewellery wearer of them all, Elizabeth Taylor was particularly fond of emeralds. Her Bulgari emerald suite sold at Christie's auction for £15.8 million. With so much interest in emeralds, it is no surprise that the most expensive tiara in the world is a resplendent jewel set with 11 pear shaped emeralds totalling 500 carats. It was sold by Sotheby's last year for £7.8 million.
And for lovers of emeralds it pays to know that Gemfield is a driving force in ethically produced precious stones. Producing about 20% of the world's emerald supplies from their Zambian mine, the firm follows fair-trade, environment, social and safety best practices. The Company's unique mine-to-market capability guarantees the provenance of every gem through a full disclosure and certification programme, meaning that women who wear jewels using their stones can be sure that their emeralds are responsibly source, adding even more allure to these mysteriously beautiful gems laden with history and lore.
The appeal of the emerald, the most valuable of beryl family of stones, lies in the richness of its colour. The glow of an emerald  is more subtle than that brasher sparkle of diamonds. These deep pools of cool green have long been considered one of the most precious stones and in Roman times they were the most expensive gems known to exist. Cleopatra used the emeralds from her Egyptian mines to emphasis her royal status after usurping her brother's throne and we can thank her for infusing emeralds with connotations of power and royalty.
Individuality is what makes emeralds so unique. As well as varying colours, there is no such thing as a perfectly unflawed emerald as each stone has its own 'garden' of inclusions and flaws that are like an individual passport and gemmologists can use these to trace a stone back to its original mine.
In fact the emeralds that Cleopatra had access to were of a much lighter colour than the ones we are used to seeing and were no doubt smaller and riddled with flaws. But still they were considered the most precious of all stones.
When the Spanish conquistadores discovered the emerald mines in their New World territory of Columbia the world had not seen such large, deeply coloured emeralds and they became much sought after. Colombian mined emeralds began to appear in the Old World port of Seville as early as 1537, shortly after the arrival of the Spanish conquistadores. From here, Portuguese traders took the stones back home to Lisbon. From where they went on to Goa, the Portuguese colony in the southern tip of India, which was then the centre of the gemstone trade.
Mogul rulers were attracted by the twinkling delights of Goa's gem traders and the royal ateliers in Jaipur enhanced their appeal with engravings. Beyond their beauty, the Moguls valued precious stones for their mystical attributes. Emeralds, as well as being the colour of Islam, were prized for their power to protect and heal and were thought to be antidotes to poison and could even blind serpents. Their name means "tears of the moon" and once engraved, their talismanic powers were heightened, particularly if the engravings contained verses of the Koran and the stone was worn next to the skin. Napoleon who resurrected the glory of the Ancient Roman Empire was also fond of emeralds and he carried a miniature painting of his Empress Josephine wearing emeralds. Today's red carpet queens choose emeralds for a more discreet look that is elegant and regal, and if they choose a Gemfields emerald, they can be sure it was responsibly sourced bringing added appeal to these green gems.
Uma Thurman in Chopard emerald chandelier earrings and bracelet at Cannes Film Festival 2011. The earrings sparkle with 34 pear-shaped emeralds.

'Style of Jolie' Emerald Bracelet from the jewellery collection created by Angelina in collaboration with Robert Propcop, the proceeds of which benefit her charity The Education Partnership for Children of Conflict.

'Style of Jolie' Emerald Bracelet, developed with jeweller Robert Procop. The bracelet features 14 Columbian green emeralds.

Angelina Jolie wearing Emerald Bracelet from her Style of Jolie collection in Cannes Film Festival at launch of Kung Fu Panda 2

Victoria Beckham wearing an emerald ring at the Vanity Fair Oscar Party 2012.

Two views of the emerald tablet ring from the Style of Angelina collection to go on sale later this year. Proceeds will benefit Jolie's charity The Education Partnership for Children of Conflict.

Gemfields emerald cut in a square shape.

The Elizabeth Taylor Bulgari emerald suite, given to her by Richard Burton. The pendant alone achieved US$6,587,500 at the Christie's auction of Elizabeth Taylor's estate in 2011. The ring sold for approximately US$3 million, the necklace for around US$6 million and the bracelet for just over US$400,000.

Gemfields emerald cut in rounded square shape

Gemfields emerald cut in a rectangular shape.

Gemfields emerald-cut emerald in a teardrop shape.

Sorting rough emeralds at Gemfields in Zambia