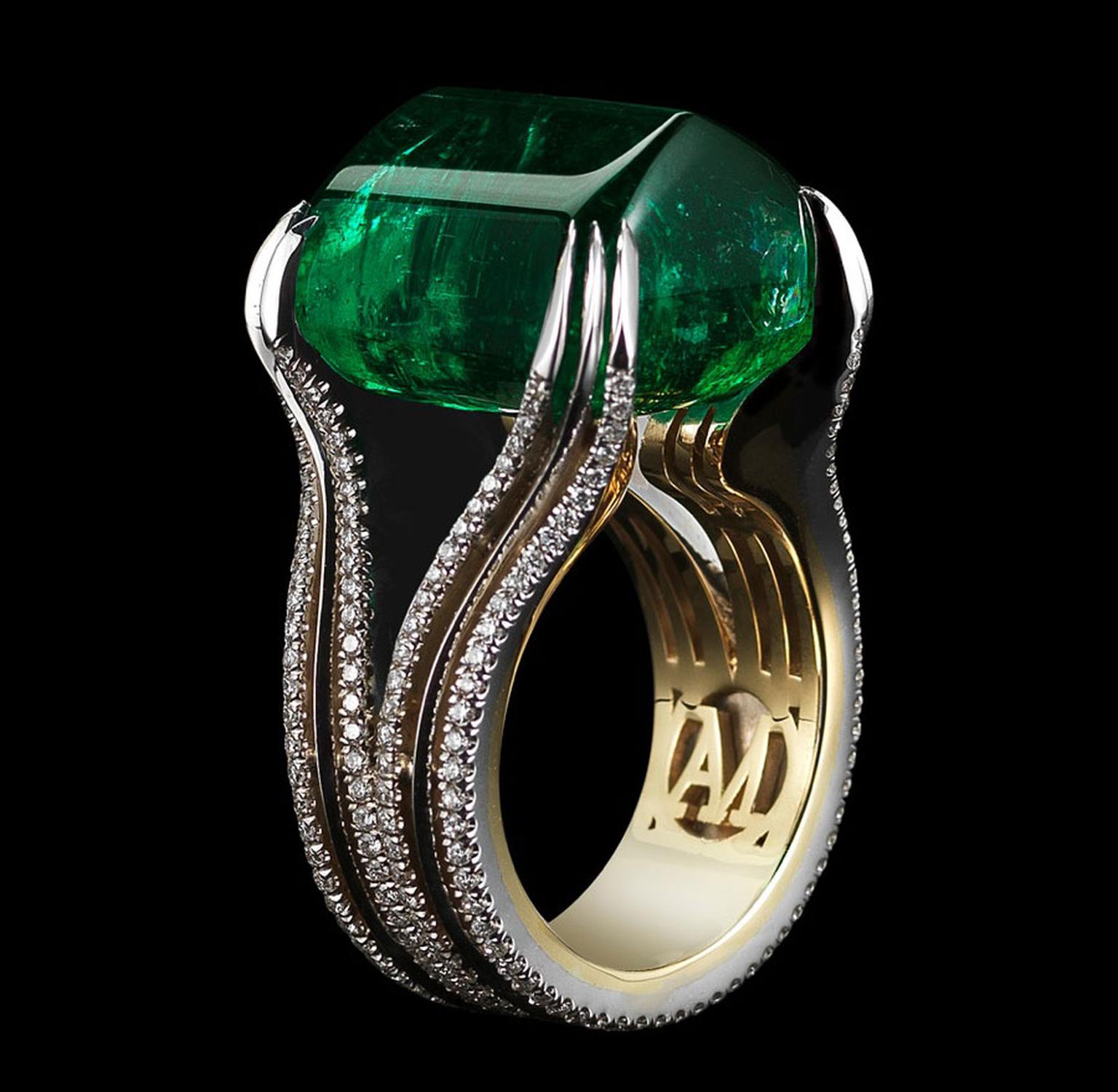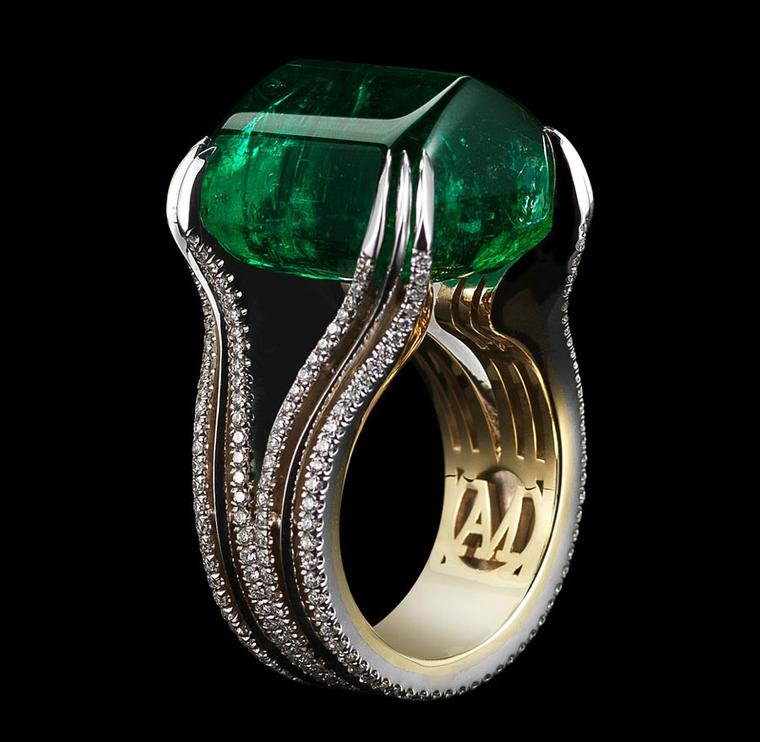 Gemfields and New York demi-couture jeweller Alexandra Mor have combined their unique talents to create a delectable emerald ring. Known for her one-of-a-kind pieces, Mor has taken a 26.16ct elevated sugarloaf cabochon emerald - ethically sourced by Gemfields - and put it atop a ring bearing her signature details: gold, 1mm knife-edged wire and 0.84ct of diamonds that creep like tendrils until they reach the emerald.
The ring's elegant curves glide around the finger, the diamonds subtly set so as not to distract from the magnificent emerald. "What makes for much of the world's great design is perfect symmetry, flawless and harmonious proportions," says Mor. "Emeralds are rarely flawless, and it's precisely because of their natural imperfections that I love them so much. Their unique transparency and irregular texture complement the perfectly symmetrical form I like to bring to my designs. Simply put, emeralds are powerfully honest. Their very colours reflect nature's true face."
The spectacular emerald was sourced by Gemfields, one of the world's foremost producers of ethically sourced gemstones. Gemfields accounts for more than 20% of the world's emerald supply, so you know that this 26ct example is the cream of the crop. You can buy jewellery by Alexandra Mor through Fragments, a website that reports on the latest trends in fine and fashion jewellery, and sells select pieces by cutting-edge designers. Signed by Mor and made in the USA, this ring sees jewellery, art and fine stones in perfect harmony. You won't find it anywhere else - it is, in Mor's own words, "the Incomparable Thrill of One of A Kind™".
Gemfields and Alexandra Mor 26.16ct elevated sugarloaf cabochon emerald ring.

Gemfields and Alexandra Mor 26.16ct elevated sugarloaf cabochon emerald ring.

And here is the Alexandra Mor ring I wore with a Gemfields 26.16ct emerald cut in an elevated sugarloaf cabochon shape.