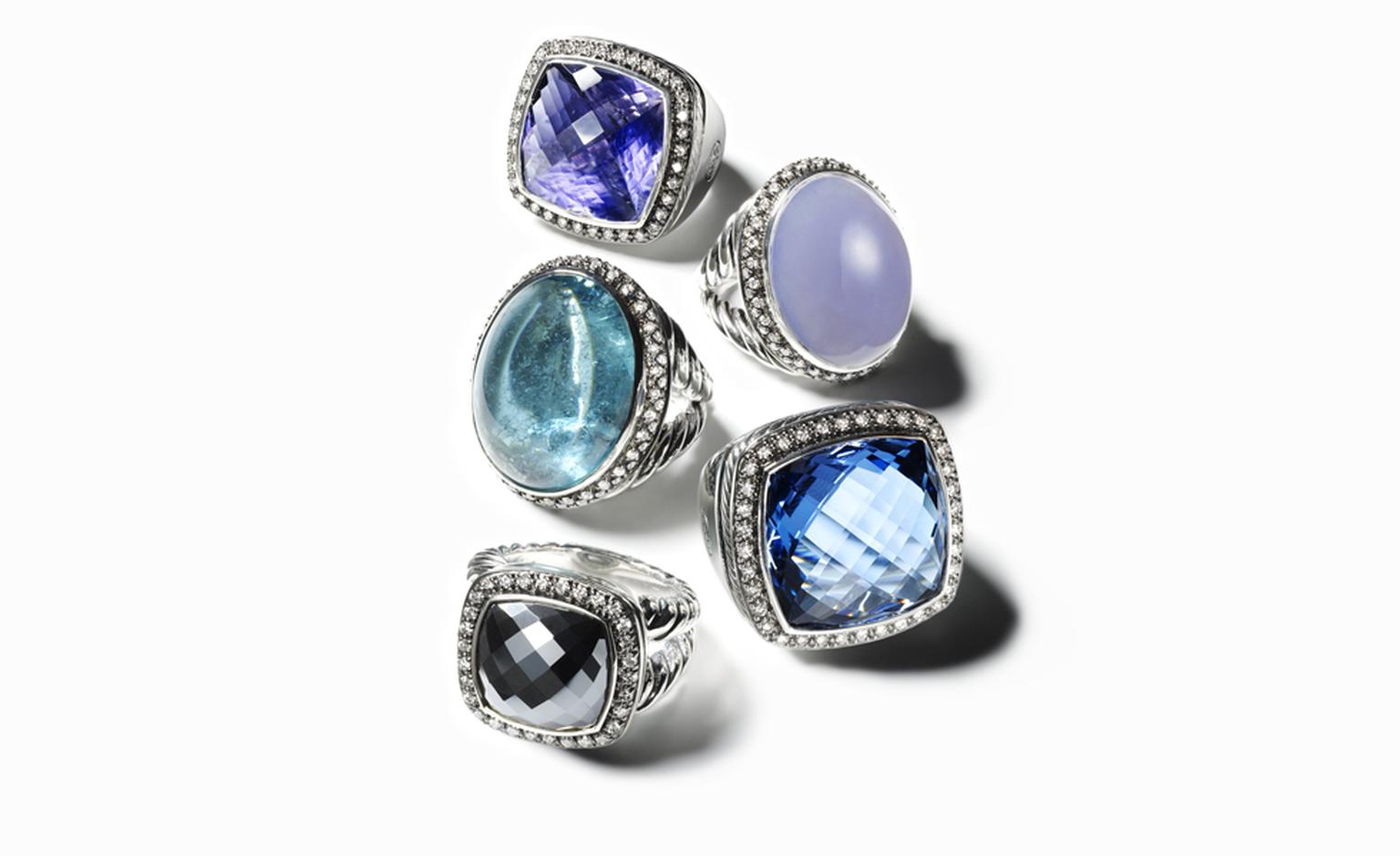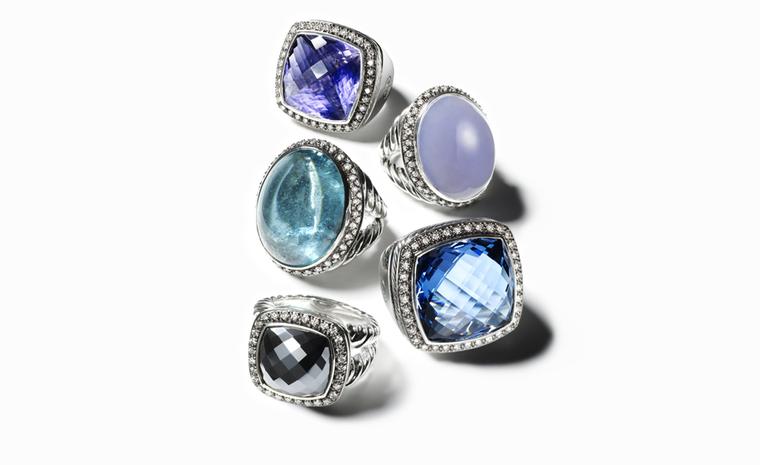 Our American friend David Yurman brings a transatlantic freshness to jewellery design that is increasingly being appreciated by women this side of the pond.
Yurman who started out life as a sculptor brings a big and bold look to both jewels and watches. His well established style brings new twists and turns with each season and here we see re-worked looks for some of his classics such as the chunky Cable collection and the intriguing Midnight Melange. The colours Yurman has chosen are mysterious, opaque and reminsicent of the earthy source of these stones such as rough pink morganite and milky chalcedony.
"I do what I want to do, it's the American way," says David Yurman who set up the brand in 1980 after working as a sculptor from his studio in  Greenwich Village. In 1983 he created perhaps his most recognised design, the Cable that dared to bring together silver and gold in a pioneering move that altered our perceptions of preciousness. Since then his strong, sculptural style has evolved and matured and been added to by his son Evan who oversees the design of the watch and men's jewellery ranges as well as the bridal and eyewear collections.
David Yurman is very much a family company with son Evan and his wife Sybil who is his muse.  David Yurman says that when he started out in the jewellery business: "I designed what would look nice on my wife."
DAVID YURMAN, Cable Wrap Collection Lemon Citrine. Earrings, POA. Pendant, $1800. Ring $2300. jpg

DAVID YURMAN, GMT Timepiece, $4,200

DAVID YURMAN, Ladies Steel & 18k Gold Timepiece, $5,900

DAVID YURMAN, Midnight Mélange Bead necklace, $38,000. Midnight mélange cuff, $4750

DAVID YURMAN, Morganite Cable Wrap Pendants, POA. Morganite Cable Wrap Ring, $8800

DAVID YURMAN, Narrow sculpted cuffs in silver and gold, from $550 - $7,950

DAVID YURMAN, Pave X Cuff, $3,500; Pave Diamond Sculpted Cable Cuff, $3,500; Pave Diamond Cable Buckle Bracelet, $4,950

DAVID YURMAN, Lolite Albion Ring, POA. Blue Chalcedony Signature Oval Ring, $8,800. Green Tourmaline Signature, POA. Hampton Blue Topaz Albion Ring, $2550. Hematite Albion Ring, $1400