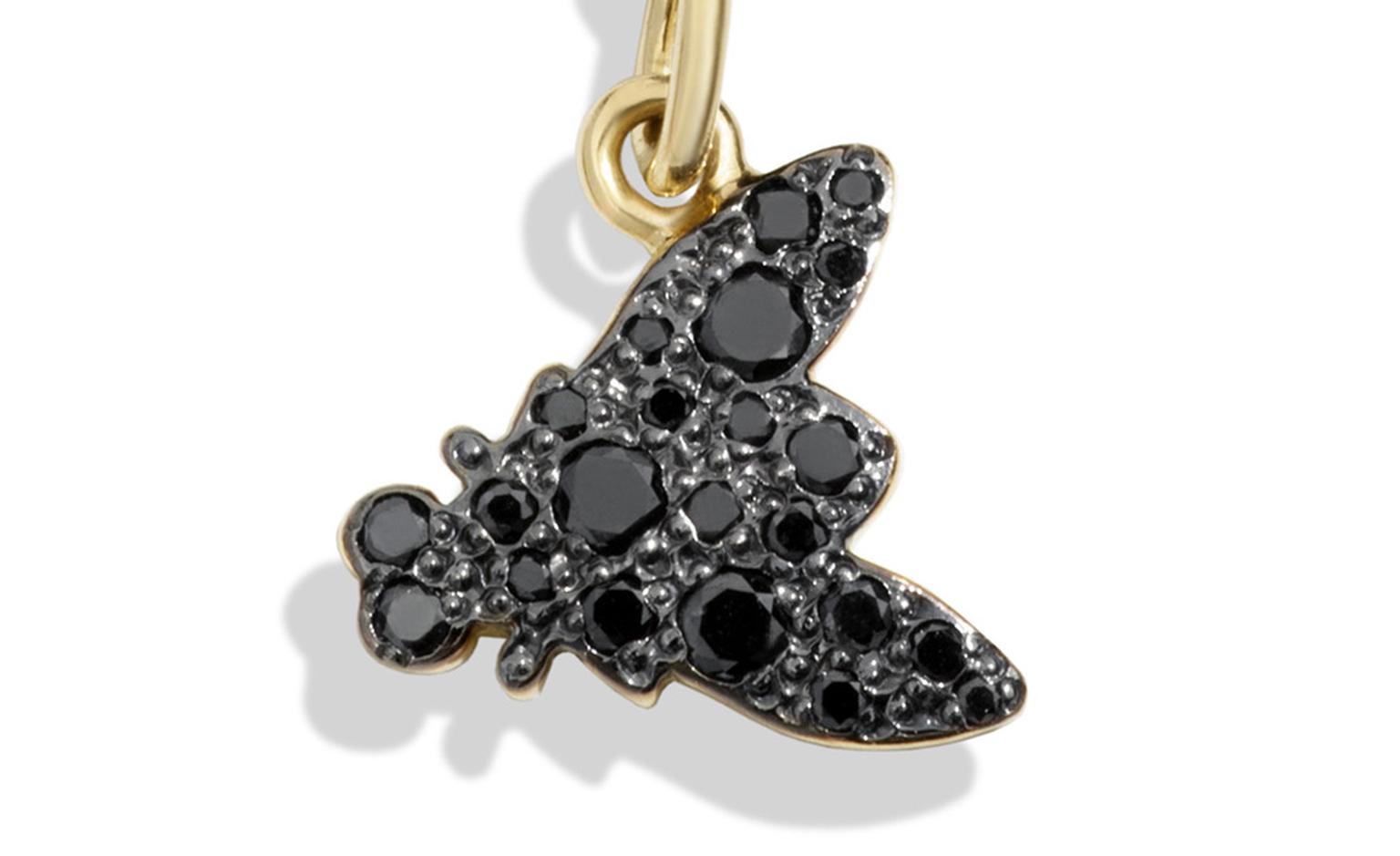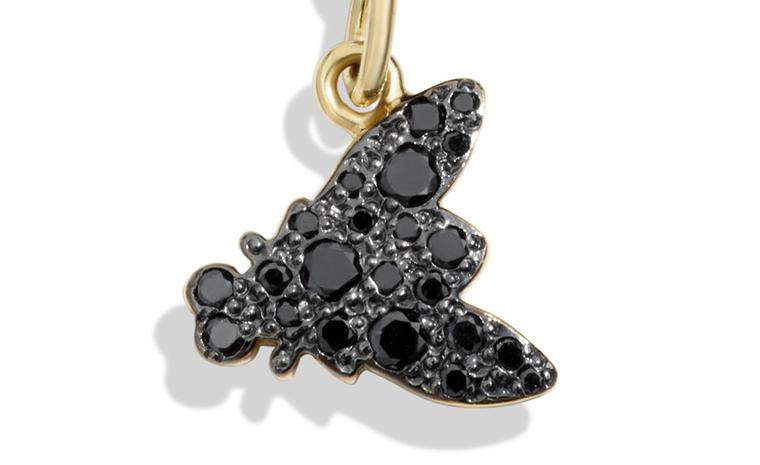 Dodo, the Italian jewellery brand aimed at the young and stylish mark their arrival in the UK with 'Dark charms'  designed in collaboration with Central Saint Martins. The black glistening charms celebrate  London's most infamous residents: the fly, rat and pigeon. Partnering with Central Saint Martins College of Arts and Design, the student competition was won by French designer Charlotte LeHardy with her Dodo Dark animals. The sombre humour of her creations was not lost on the judges who probably thought that these grimy little creatures capture the spirit of punk London. These gold and black diamond charms are a limited edition and will only be on sale in the Dodo flagship store opening in London November 2011. Dodo, a brand well-established in Italy, is looking to grow in the UK market.
Dodo Dark rat charm that celebrates London's less glamorous residents.£760

Dodo Dark charms by Charlotte Le Hardy, student at Central St Martins include London low life: the fly, rat and pigeon.

Dodo Dark pigeon charm that marks the Italian jeweller's arrival in London.£760 each.

Dodo Dark Fly charm with black diamonds and yellow gold. £760 each.