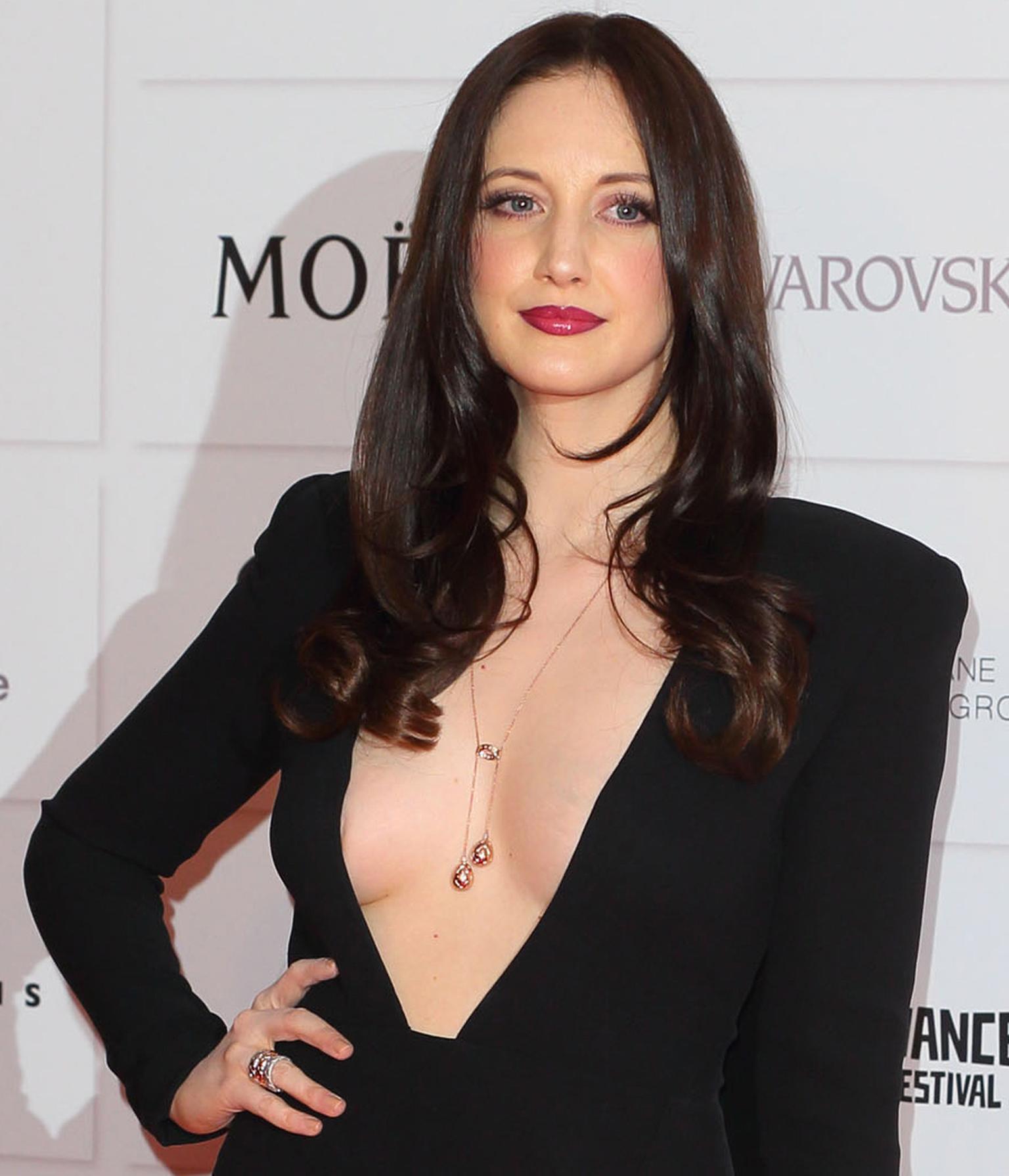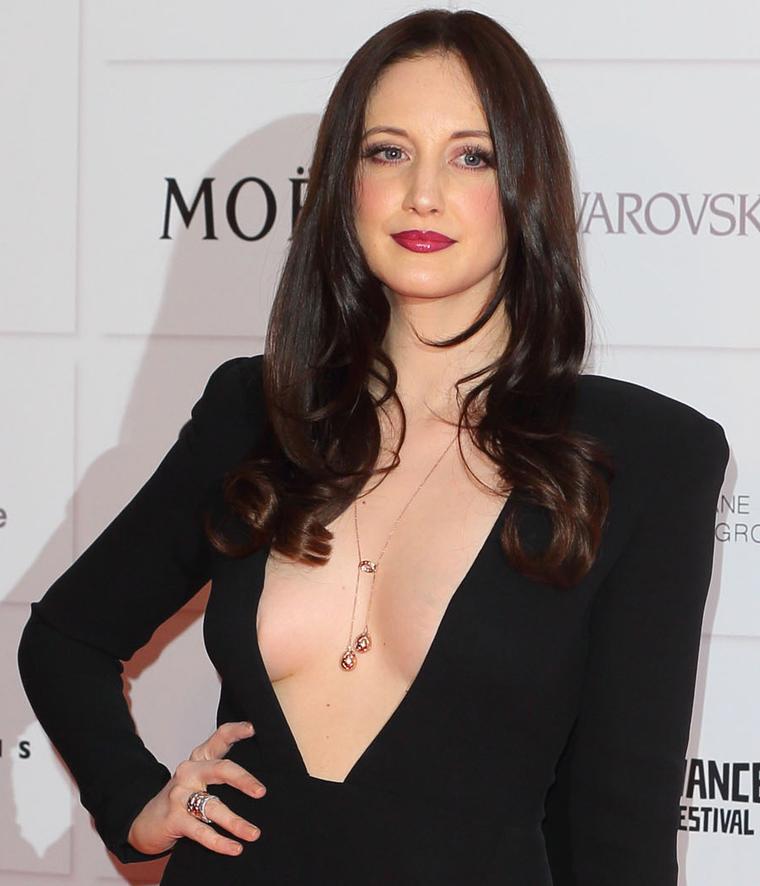 The Moet British Independent Film Awards celebrate the achievements of independently funded British filmmakers, and this year's high-profile event, held in London on 10 December, attracted famous faces aplenty. It was Brit actress Andrea Riseborough - star of 'Shadow Dancer', set in 1990s Belfast - who stole the show on the night, though. Bracing the chill with barely there aplomb, did she choose her plunging black dress to best accentuate that Fabergé double egg pendant or was the pendant added later as a miniature nod to modesty? Whichever, full marks to Riseborough for her fashion bravery on a freezing night.
On 5 December, Bulgari was inducted into the Rodeo Drive Walk of Style in LA, the 20th legendary label to be honoured for its contribution to the worlds of fashion and entertainment (previous winners have included Tom Ford, Manolo Blahnik and Diana Vreeland). Drew Barrymore was there to hand over the award to Mr Bulgari, wearing a yellow gold necklace from Bulgari's High Jewellery Collection set with tourmalines, peridots, spinels, turquoise and diamonds. Also flashing his Bulgari - and a cheeky pout - in LA was actor Adrien Brody, who wore an Octo watch in stainless steel to the CNN Heroes: An All Star Tribute.
If rumours are to be believed, Beyonce went above and beyond the call of birthday duty earlier this month when she presented Jay-Z with some serious watch bling for his 43rd celebrations. Launched in March this year, the Hublot Big Bang 5 Million Dollar Watch is the world's most expensive timepiece, with 100ct of diamonds covering pretty much every milimetre of the case, dial and bracelet. 
Comeback queen Britney has reinvented herself once again for her new track with will.i.am, 'Scream and Shout'. With the help of Swiss luxury jeweller De Grisogono, she's rocking some impressive jewels in the new video, including a fabulous pair of rose gold De Grisogono Boule earrings. 
Looking demure in a figure-hugging grey dress, Gwyneth Paltrow - the face of Hugo Boss's new fragrance - livened up her simple grey frock with a fun Pomellato necklace at a recent Boss Nuit event, held at Paris Gallery in Dubai. The Pomellato 67 necklace is part of the Milanese brand's new collection of silver jewels. Meanwhile, French actress Marion Cotillard attended the 22nd Annual Gotham Independent Film Award in a tres chic, 50s-style dress, paired with an elegant Chopard diamond necklace and ring. 
Beyonce is rumoured to have given music mogul Jay-Z the Hublot Big Bang 5 Million Dollar Watch - the world's most expensive timepiece - for his 43rd birthday

Marion Cotillard attends the Gotham Independent Film Awards 2012 in NYC wearing Chopard

Pouting Adrien Brody wearing a Bulgari Octo watch in steel at the CNN Heroes: An All Star Tribute in LA ©Getty

Laden with De Grisogono jewels: Britney Spears in will.i.am's new video

The video for will.i.am's new track, "Scream and Shout", features Britney parading some pretty impressive De Grisogono jewels

At the induction of Italian jeweller Bulgari in the Rodeo Drive Walk of Style® in LA, Drew Barrymore presented the award to Mr Bulgari

Fabergé Collier Treillage Or Rose Matt necklace, with cushioned, rose gold, sculpted egg pendants, as worn by Andrea Riseborough

Fabergé Treillage rings in rose gold, white gold and yellow gold

The face of Hugo Boss's new fragrance, Gwyneth Paltrow wears a Pomellato 67 silver necklace to the Boss Nuit at Paris Gallery in Dubai

Andrea Riseborough wears Fabergé (and a pretty risque dress) to the British Independent Film Awards in London