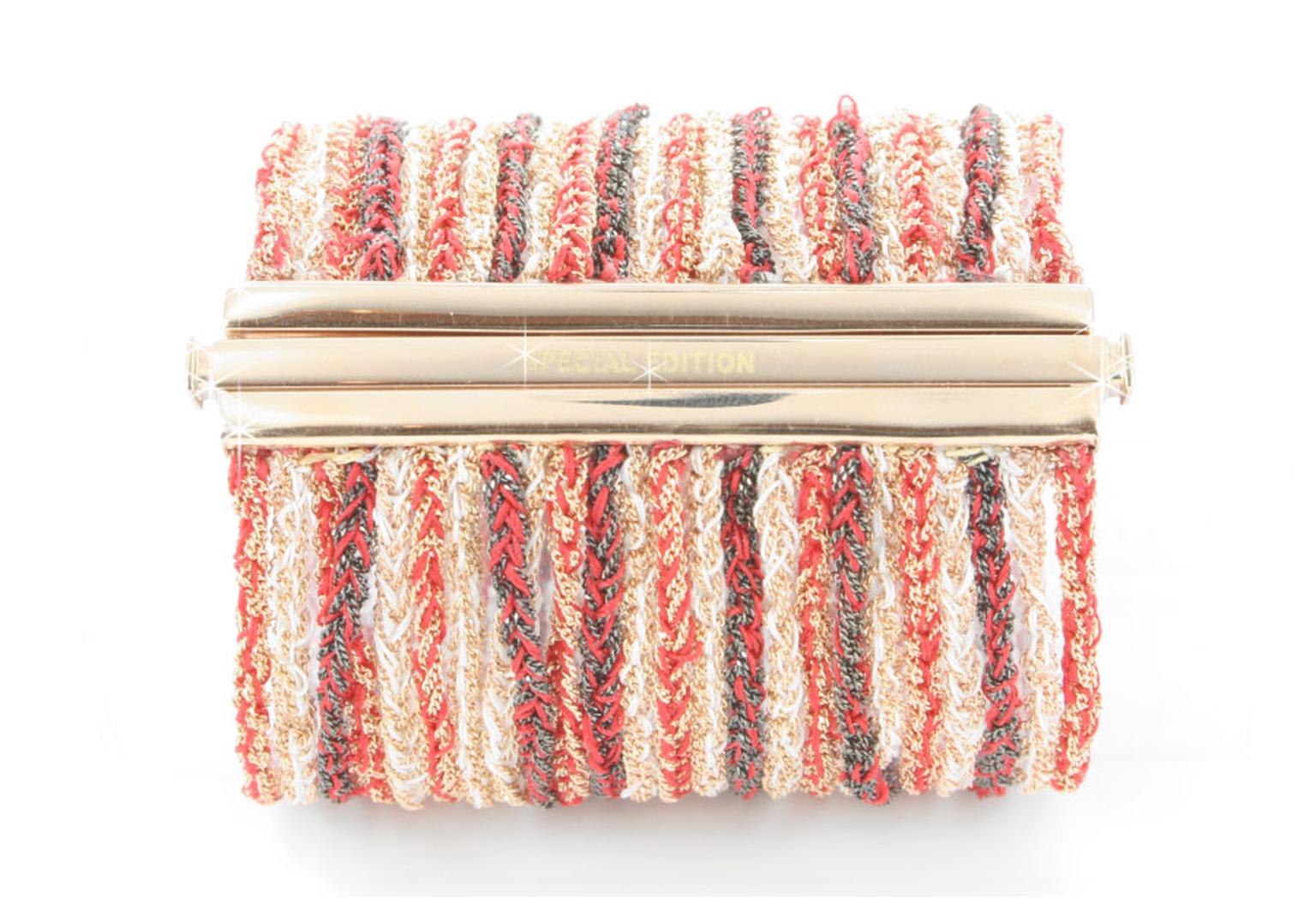 Diamonds, gems and precious metals are not the first things that come to mind when one thinks of charity. But when you add Christmas into the mix, the Jewellery Editor found that good causes and jewellery go hand in hand. Brands and designers such as Boodles, Theo Fennell, Carolina Bucci and Moon-Signs are making jewellery that gives back to those in need, and what better time to give back than at Christmas?
Boodles have partnered with the GREAT Initiative charity in order to create the GREAT Boodles Bangle (Gender, Rights, Equality, Action, Trust), which aims to support the millions of women that either the world does not value enough, or are fighting for their own rights in the world. The bangle goes on sale on the 6th November and 100% of all profits go directly to charities that work with grassroots organisations seeking to educate, empower and liberate women in the communities that need it most. And what a way to give too: Boodles' Rebecca Hawkins has designed an elegantly powerful bangle that perfect captures the steadfast strength and beauty of empowered women the world over.
Theo Fennell, meanwhile, has designed charming, limited-edition bracelets for Children in Need. Delightfully realised in silver and enamel, there are two available: the very familiar bear wearing Pudsey's trademark bandage or a more "Fennellesque" version, with a skull wearing the same bandage. Retailing at £85, £27.20 of which is donated to BBC Children in Need, there are also £750 versions in yellow gold, for those hoping to donate a little more.
The stars won't be out only for Children in Need this year. Designer Catherine Best has collaborated with astrologer Sharon Ward to create a collection for Moon-Signs jewellery, all the proceeds of which go to the Born Free Foundation. I met the astrologist Sharon Ward recently, who told me that she was looking for a new way of talking about people's star signs as she believes they have become discredited. She wanted something deeper, so she began working with Moon-Signs on the collection. "Seven years ago I came up with the idea of bringing genuine astrology back to the world," she says. "Jewellery is a way of re-establishing it in the public domain and translating the glyphs in an artistic and wearable way." At the launch in London, designer Catherine Best - who loves animals, hence the connection with Born Free, and has previously designed a Shere Kahn necklace that was auctioned for the foundation - is all for the championing of astrology: "These moon signs are terribly spiritual. It could be a real money-spinner for the Born Free Foundation and bring a lot of harmony."
Recent years have seen some beautifully produced jewellery for good causes. Carolina Bucci is known for creating charity pieces year in year out, and each for a different cause. Last year, she teamed up with Petra Ecclestone to design an exclusive bracelet in aid of the Meningitis Trust. The youngest daughter of Formula One's Bernie Ecclestone, Petra suffered from the disease at an early age, and so her involvement with Carolina Bucci is a passionate one. An ambassador for the Meningitis Trust, Ecclestone designed the bracelet alongside Bucci. Encrusted with champagne diamonds, it bears the Trust's logo and is available in yellow, rose, white or black gold.
Bucci has also produced limited-edition charity pieces for RED, a unique global public/private partnership dedicated to attracting and disbursing additional resources to prevent and treat HIV/AIDS, tuberculosis and malaria. Just like Apple and The Gap, Bucci's RED pieces are a reinterpretation of a familiar face: Bucci's Lucky Bracelet. Available in three colour combinations - red silver and red silk, red silver and white silk, and black silver and red silk - they are sold at a lower price point than Bucci's original Lucky Bracelets and are another way of giving this Christmas - and looking fantastic while you do.
Petra Ecclestone designed exclusive bracelet in aid of the Meningitis Trust in collaboration with Carolina Bucci - £1,950.

Moon Signs Cancer silver studs - £145

Moon Signs Leo silver studs - £145

Moon Signs Sagittarius silver studs - £145

Boodles GREAT diamond-encrusted bangle - £10,000

Boodles GREAT bangle in silver with yellow gold detailing - £220

Amanda Holden modelling Moon Signs jewellery's silver pendant with 18inch silver tonda - £145.

Moon Signs pisces cufflinks- from £145.

Theo Fennell Children In Need Pudsey bracelet. The bracelets will retail at £85 with £27.20 of each sale being donated to BBC Children in Need. A Yellow Gold version will also be available of each bracelet, retailing at £750.

Theo Fennell Children In Need skull with Pudsey bandana bracelet. Both bracelets are crafted from sterling silver and enamel.

Carolina Bucci's Lucky Bracelet re-imaged for RED to help raise awareness of AIDS, tuberculosis, malaria and other issues affecting the most poverty-stricken parts of the world.