Kate Middleton and Prince William, the Duke and Duchess of Cambridge, have welcomed their first child into the world, and we can't help but wonder whether William is planning on presenting Kate with a piece of jewellery to mark the birth of their baby boy and future King of England. A trend that many believe was started by our American cousins, 'push presents', as they're often called, have gradually made their way across the pond and quickly become something of a tradition.
The popularity of marking the birth of a child by giving jewellery has grown steadily over the past 10 years, with many celebrity parents joining in. Rapper Jay-Z apparently put a ring on it when his and Beyoncé's baby, Blue Ivy, was born by giving the singer a large blue tanzanite ring. Jennifer Lopez was gifted a canary-yellow diamond ring with custom-made diamond earrings engraved with the twins' initials - which reportedly cost over US$2.8million - from her then husband Marc Anthony. Sarah Jessica Parker received a US$6,000 charm bracelet from actor husband Matthew Broderick, while fashionista Rachel Zoe's husband went all out with a 10ct diamond ring.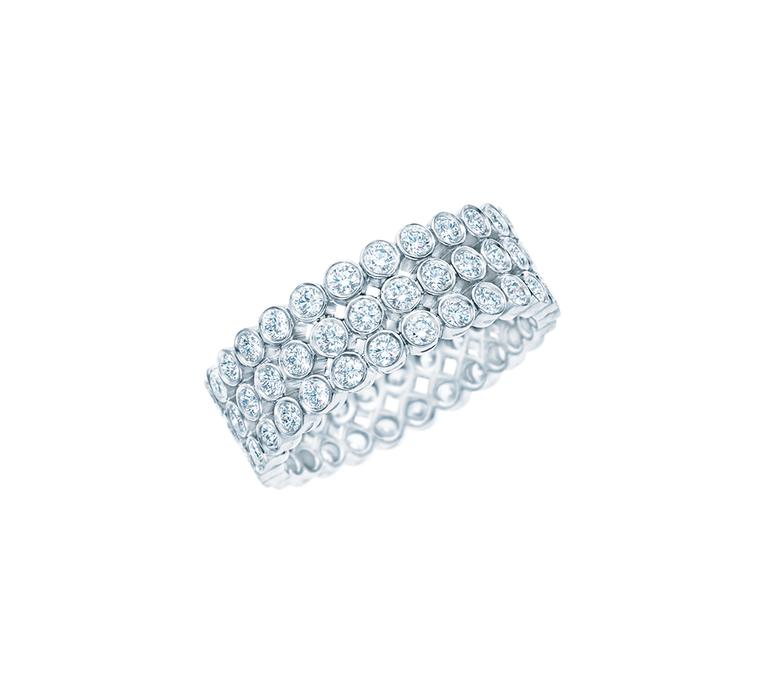 Like the gifts received by Sarah Jessica Parker and Rachel Zoe, charm bracelets and diamond rings are perhaps the most traditional 'push presents'. A diamond eternity ring has long been the preferred gift for the birth of a new baby because the continuous line of diamonds is said to symbolise never-ending love. Tiffany's Jazz ring, left, comprises not one but three row of diamonds, set in platinum. Similarly, Chaumet's Bee My Love rings also feature a continuous circle of diamonds. Their honeycomb design is intended for stacking, which means you can add to your collection at a later date to mark special anniversaries - or the arrival of new siblings.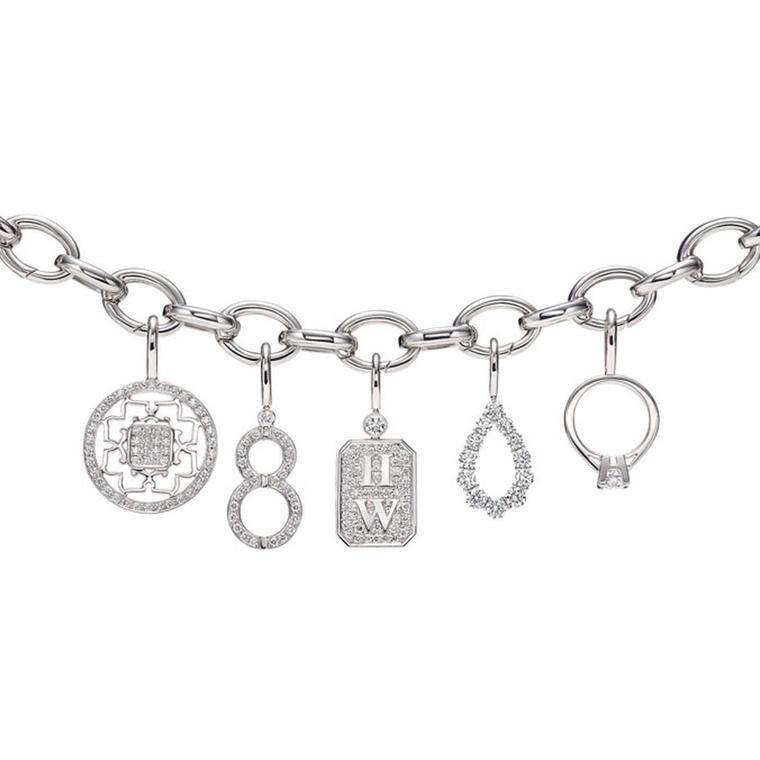 Personalised jewellery makes a very thoughtful gift. Adorned with a variety of pendants, a charm bracelet is a sweet idea because you can add to it to mark milestones and birthdays, which is the intention behind Harry Winston's Charm collection. Model Laura Bailey's new venture, Loquet London, gives partners the opportunity to create something completely individual for the new mother of the house. Available in a pretty heart shape, the lockets have a transparent front and can be personalised with birthstones, charms and even photos. Boodles' Love Letter Pendants can be worn to spell out a special word or to mark the baby's initials.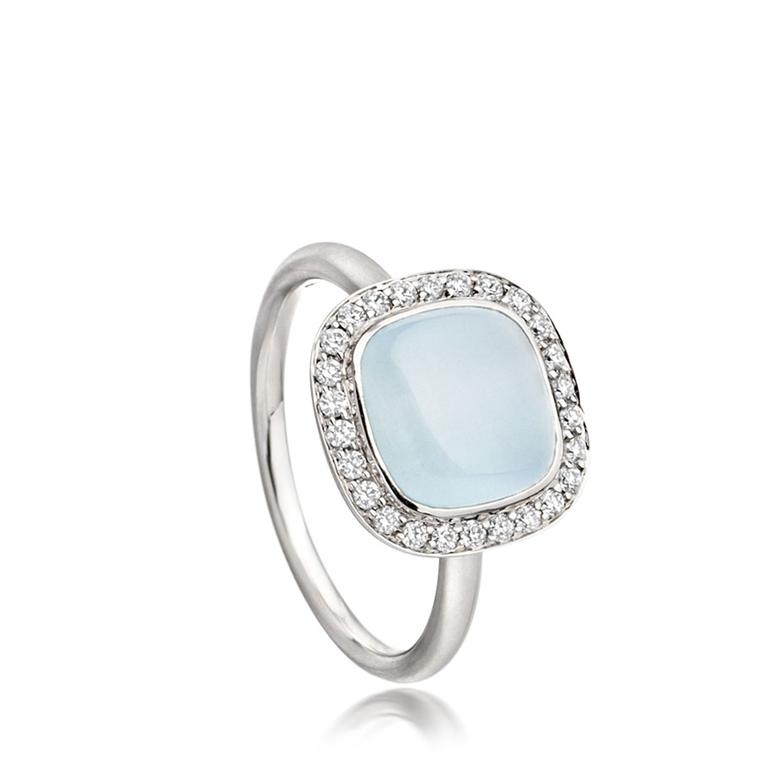 Giving jewellery with pink or blue gems is also very popular. Astley Clarke's Mini Astley aquamarine cushion cut ring features a beautiful opaque aquamarine, chosen for its gorgeous milky duck-egg blue. If your new bundle of joy should be a girl not a boy then the Trinity de Cartier pendant - with three entwined bands representing love, friendship and fidelity - would make the perfect present. Made from pink gold, one band is set with pretty pink sapphires.
Mentioned in this article: