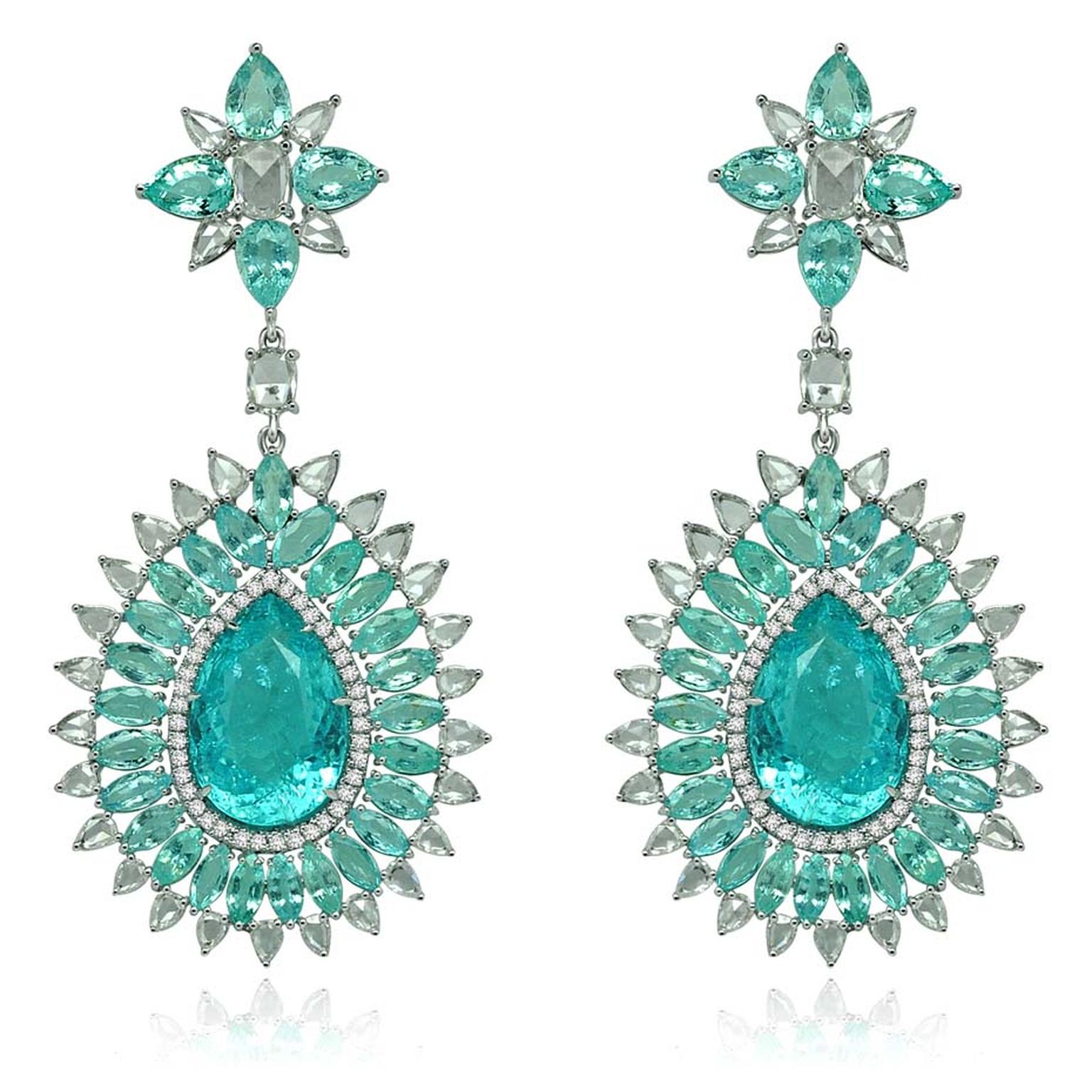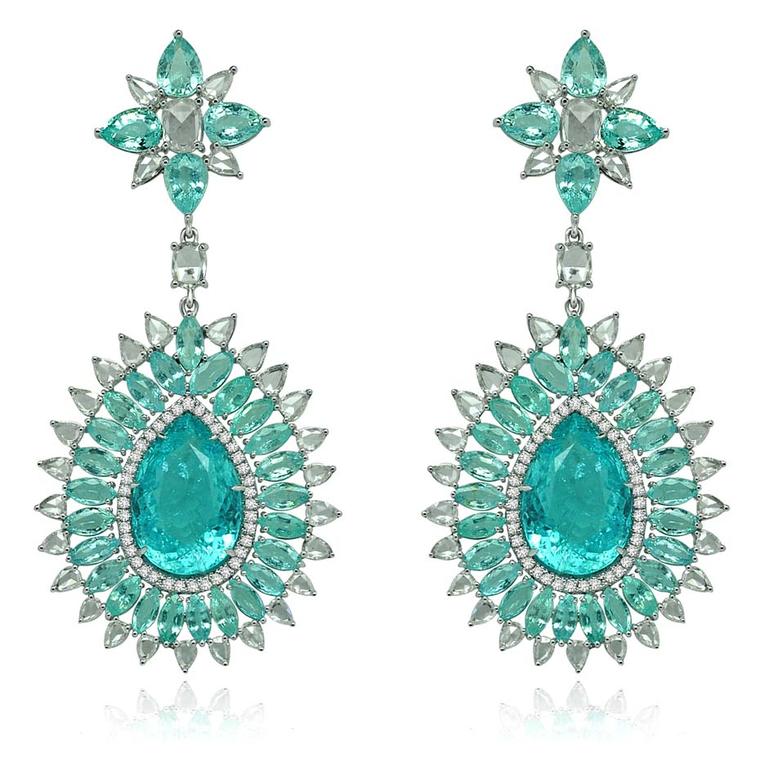 By Claire Roberts in London
The main exhibition space at Baselworld is devoted to brands such as Chopard, Bulgari and Harry Winston with a strong international presence, but it is quite possible to get lost in the smaller halls. Which is all part of the fun at this annual extravaganza of watches and jewellery in Switzerland.
There is always plenty to amaze while browsing the independent brands in the jewellery-only halls. Anyone passing Sutra's stand will be stopped in their tracks when they spot the Paraiba tourmaline jewels that this colourful brand will be launching at the fair. The show-stopping earrings alone are set with 39 carats of blue-green Paraibas the colour of a tropical sea.
I am looking forward to meeting Swiss jeweller Shawish's bespoke Octopus bracelet, which is fitted with an innovative light system that illuminates the gemstones from beneath. Time will tell how the technology works, but this glowing creature of the deep, with a perfect pink pearl decorating its head and marquise diamonds for eyes, is destined to be a talking point.
Greek jeweller Nikos Koulis has added some deliciously spiky new designs to his Spectrum collection, contrasting colour and texture with baguette-cut emeralds and turquoise cabochons in one particularly dangerous-looking ring. And Hong Kong-based designer Wendy Yue will be unveiling a whole new colony of colourful airborne critters, including an elaborate butterfly whose gem-set wings drape all the way round the neck.
Back in the main hall, Stephen Webster will be bringing a generous dose of humour to the proceedings with a new collection of one-off pieces that celebrates the best of British history, culture and design. His magnificent Magnipheasant suite capture the bird's iridescent plumage in red garnets, pink tourmalines, amethysts, blue topaz, peridots, citrines and black diamonds and will be joined by other jewels with quintessentially British themes, including thorns and - unbelievably - baked pilchards. 
Shawish bespoke Octopus bracelet in pink gold, set with white, brown and yellow round-brilliant diamonds and a pink pearl. This one-of-a-kind bracelet is fitted with Shawish light technology, which lights up the Octopus from within.

The unique technology in Shawish's Octopus bracelet enables the wearer to alter the colours that light up the gemstones.

Stephen Webster Magnipheasant bracelet with amethysts, pink tourmalines, red garnets, blue topaz, peridot and citrines surrounded by a border of pavé black diamonds.

Stephen Webster Magnipheasant necklace with amethyst, pink tourmaline, red garnet, blue topaz, peridot and citrine, each surrounded by a border of pavé black diamonds that emulate a pheasant's distinctive feathers.

Stephen Webster Albion Rose Magnipheasant ring with amethyst, garnet, pink tourmalines and pavé black diamonds.

Wendy Yue earrings with multi-coloured gemstones and diamonds.

Wendy Yue Lady butterfly necklace with brown diamonds, opals, rhodolite garnets, green garnets, pink sapphires, diamonds and purple sapphires.

Nikos Koulis Spectrum collection earrings with white diamonds and peridot.

Nikos Koulis Spectrum collection ring with white and black diamonds, turquoise and baguette emeralds.

Nikos Koulis Spectrum collection ring with white diamonds, baguette-cut rubies and ruby cabochons.

Sutra Paraiba ring in white gold set with 10.50ct Paraiba tourmalines.

Sutra Paraiba drop earrings in white gold set with 39ct of Paraiba tourmalines and 7ct of diamonds.