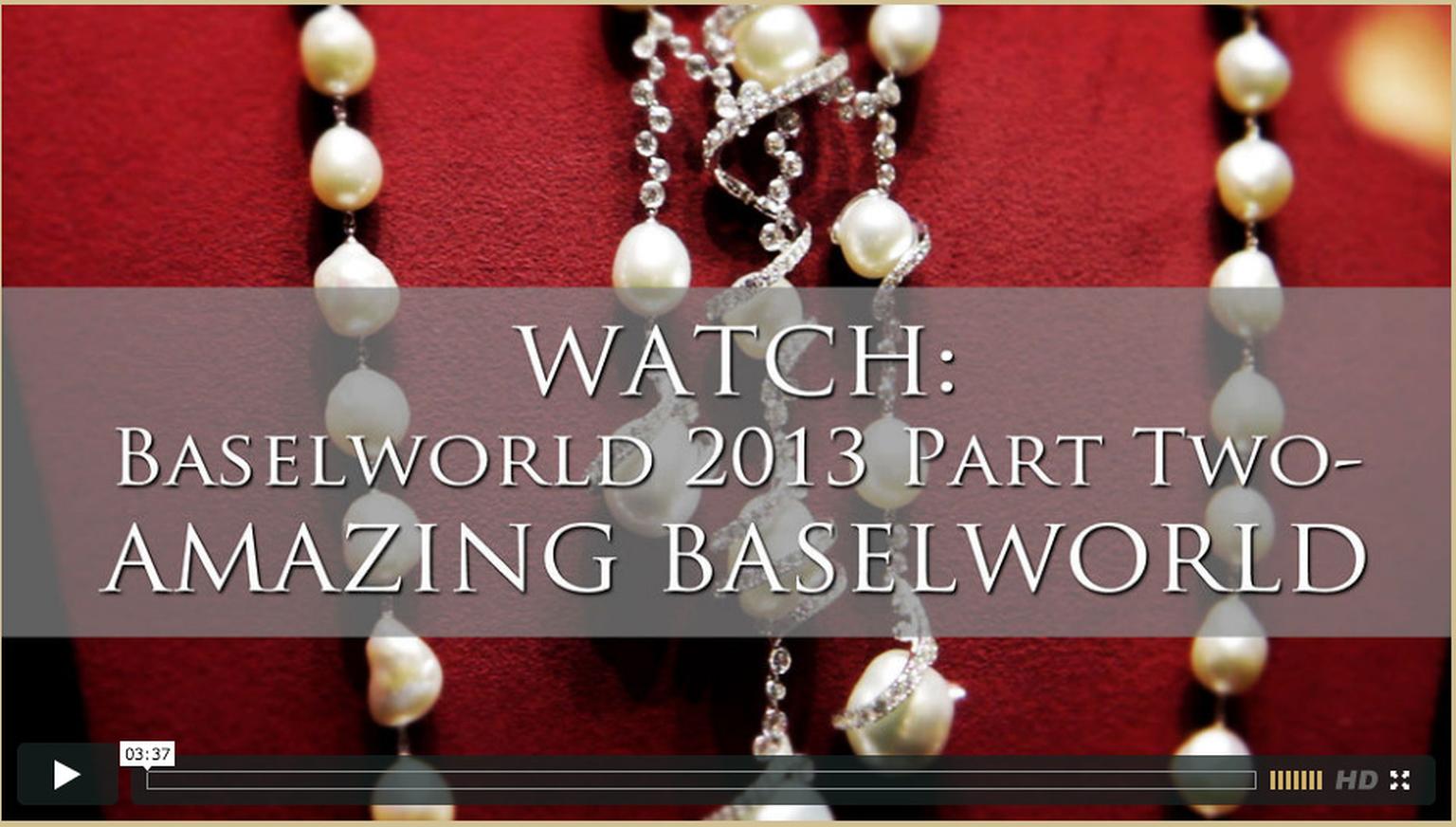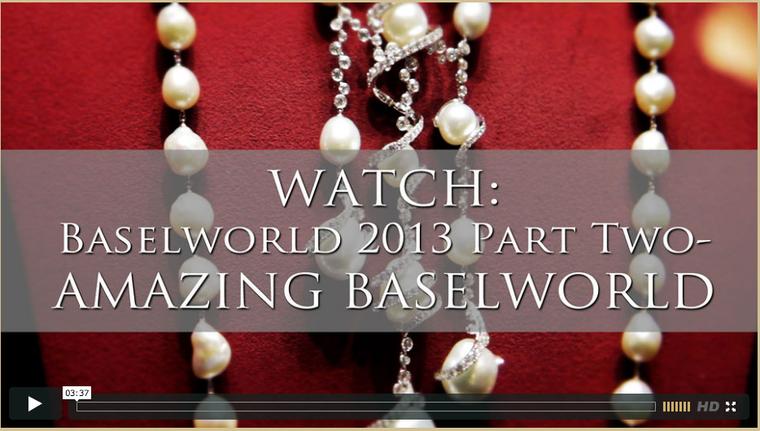 By Maria Doulton
Baselworld is the place to see some of the most amazing jewels and watches you are likely to ever set eyes on. Come and see what caught my attention while I was there this April in our second video dedicted some very special jewellery and timepieces.
I visited de GRISOGONO - celebrating its 20th anniversary this year - which had some suitably spectacular jewels. Fabergé showed a colourful selection of enamel and gem-set eggs as well as jewels that evoke the splendour of turn-of-the-century Imperial Russia. Mattia Cielo is another favourite of mine. This Italian house used clever micro-mechanics to create jewels that tremble, twist and even transform into completely different forms. And Bayco from New York treated us to the show-stopping Imperial Emerald, which weighs 206ct and is completely unenhanced.
As expected, Mikimoto presented amazing pearls both in the form of one-off jewels that quite literally drape across the body as well as exciting combinations such as baroque pearls and water opals, as well as the shimmering beauty of thick ropes of golden coloured pearls. 
Marking 15 years in the business, Stephen Webster revisited classic designs such as Fly by Night and Jules Verne, and managed to make them even more precious, delicate and edgy, a style of which he is a master. Louis Vuitton used the opportunity to present the new Tambour Secrete watch for women as well as a ladies' tourbillon. For men there were more America's Cup chronographs and elegant Tambour models. 
Stephen Webster Fly By Night Mothball Earrings set in 18ct Rose Gold with White Diamonds (£3,900).

Stephen Webster Fly By Night Couture Earrings set in 18ct White Gold with Black Diamonds and Gemfield Emeralds (£23,250).

de GRISOGONO aqua blue and purple earrings, from the 'Melody of Colours' collection, set with 74 white diamonds, 118 amethysts, 42 marquise-cut amethysts, two amethyst drops and cylinder-cut turquoise, all set in white gold.

Watch our video of the most amazing jewels and watches I saw at Baselworld 2013