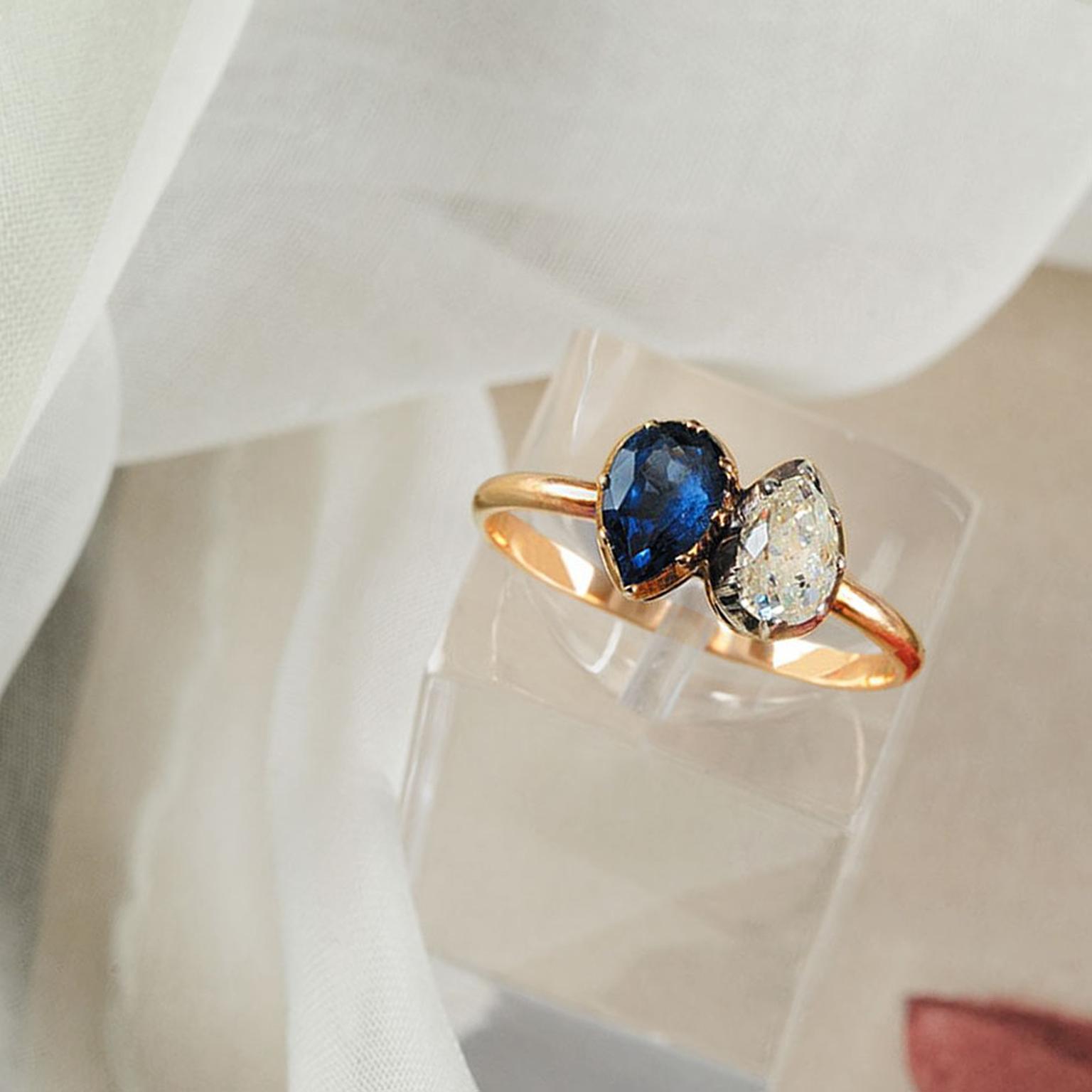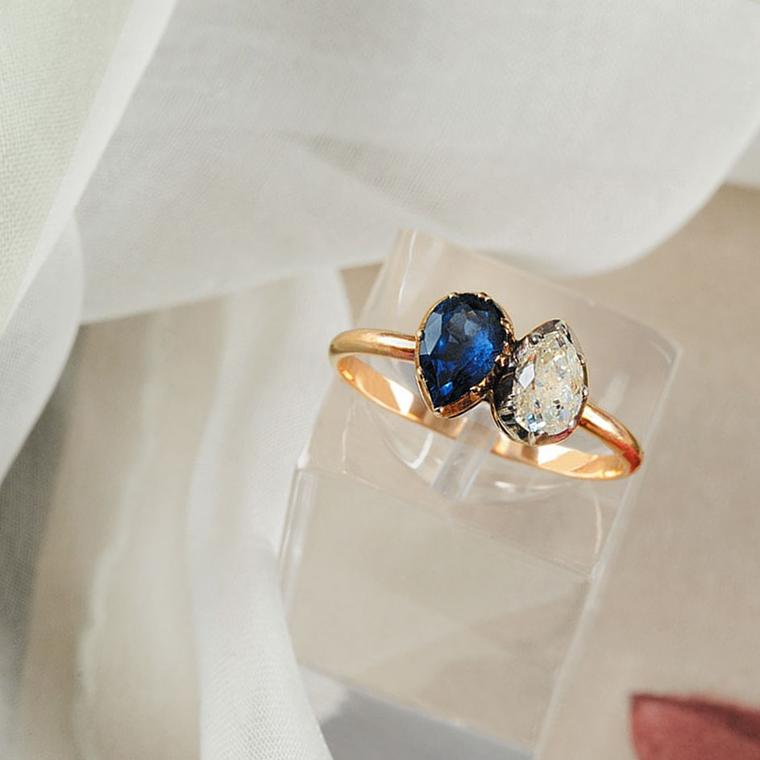 Shattering the pre-sale estimate of €10-€15,000, Napoleon's engagement ring to Josephine sold for close to US$1 million, with the hammer coming down at US$949,000, more than fifty times its estimate. It was sold on 24 March by Osenat auction house in Fontainebleau, near Paris.
The diamond and sapphire engagement ring may be simple, but its provenance is outstanding as it was the ring that the French general and emperor Napoleon gave to his beloved Josephine for their engagement.
Comprising a dark blue sapphire and diamond, both cut in a pear shape and set in a "moi et toi" or "you and me" style on a slim gold band, it is loaded with historical significance. Napoleon was a revolutionary soldier when he met Josephine de Beauharnais, and his family fiercely opposed the union. A widow with two children from her previous marriage - her first husband, Alexandre de Beauharnais, was sentenced to death by guillotine for his political role in the French Revolution - Josephine was also six years older than Napoleon. Engaged for a mere two weeks before they married on 9 March, 1796, Napoleon left the country two days later to lead the French army to their victorious invasion of Italy. In 1799, he took over government in a coup, and his reputaton as one of the most feared military leaders of all time was cemented.
Napoleon was crowned emperor of France at Notre Dame cathedral, and his wife Josephine, the empress, but the marriage was short-lived. Unable to bear more children, the love story came to an abrupt end when they divorced in 1810. While Napoleon remarried shortly after in the hope of sireing an heir to the throne, the pair remained devoted to each other.
Mentioned in this article: