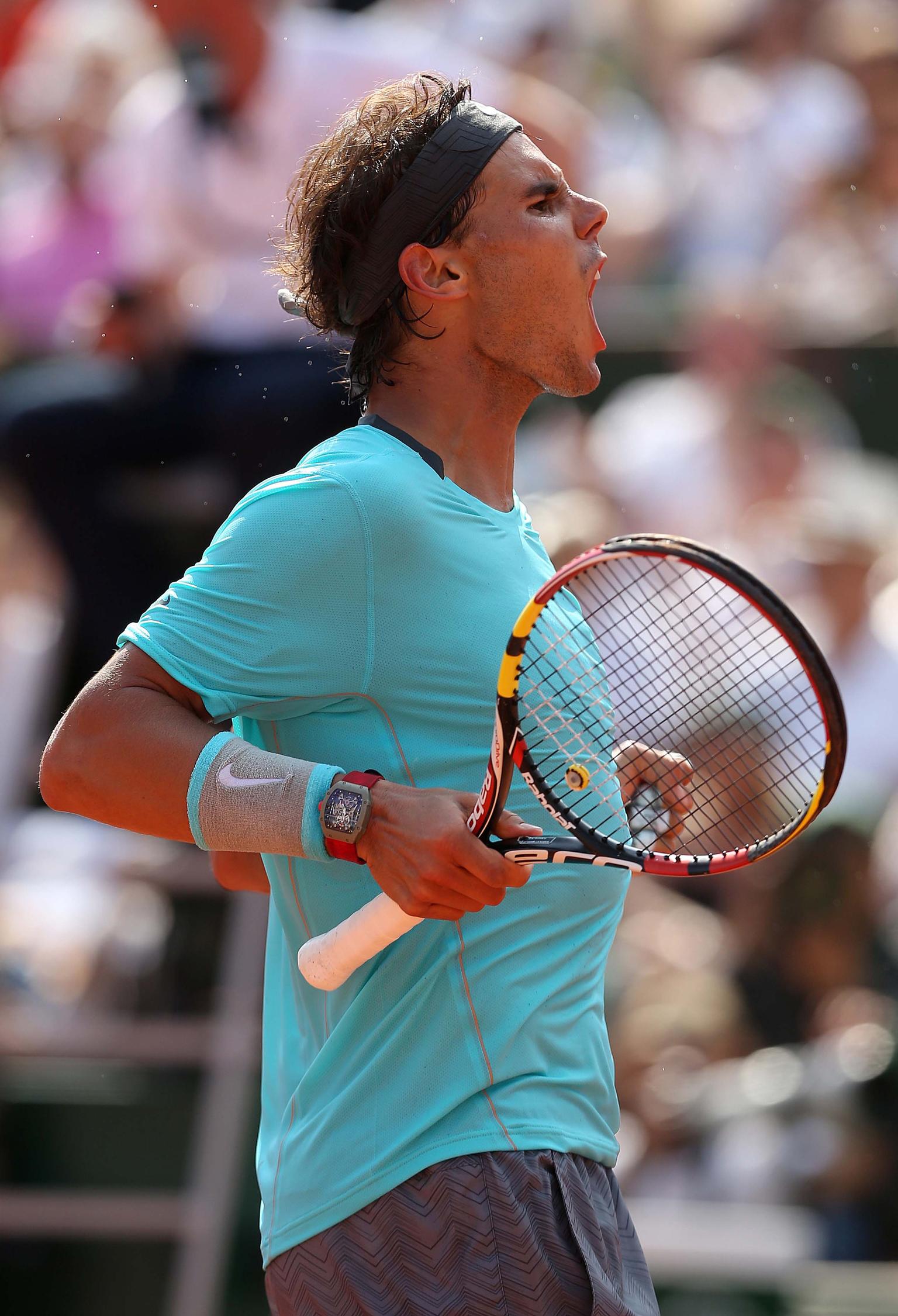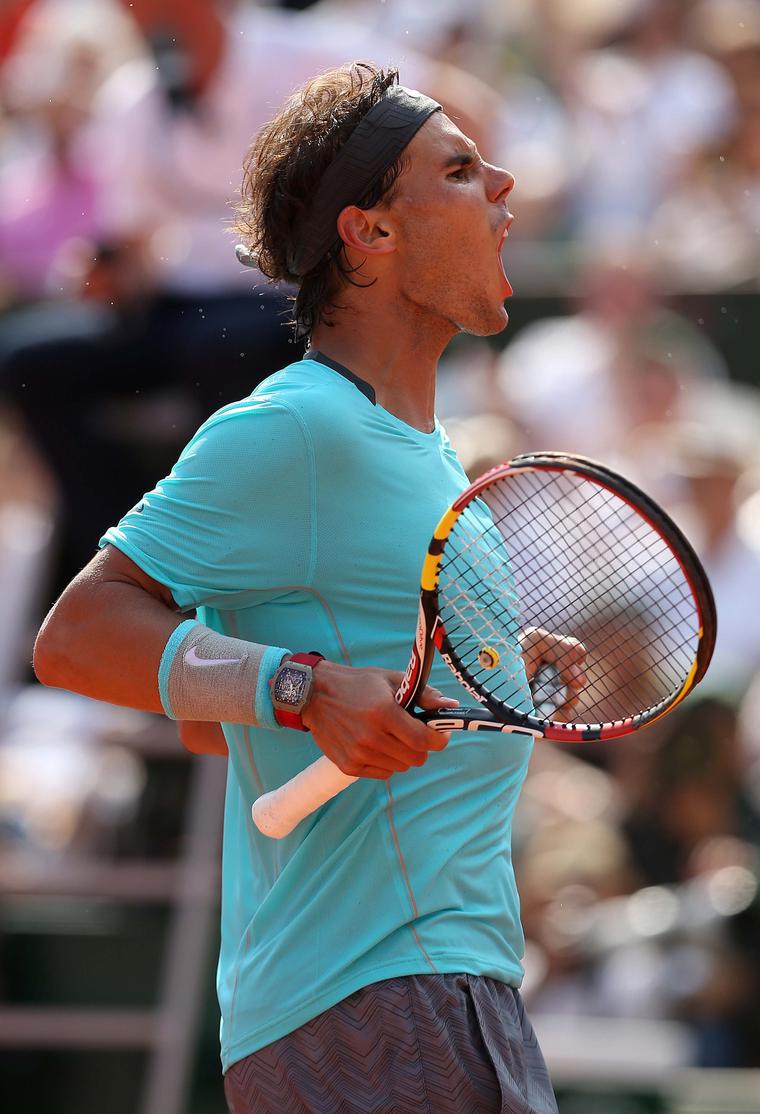 As Wimbledon fortnight rolls around, time will soon tell if Majorcan tennis player Rafael Nadal will once again triumph on the famous grass courts.
What is certain, however, is that the watch on the wrist of Rafael Nadal, the world number 1 player will be able to withstand the most vigorous on-court action.
Designed and made by Richard Mille in collaboration with Nadal, the high-tech, high-spec highly-sophisticated RM 027-01 Tourbillion watch has been constructed to cope with accelerations of more than 5,000 G without compromising its reliability.The cost of Rafael Nadal's watch is £549,000 and only 50 examples of it will be made. Richard Mille watches are appreciated both by sportsmen such as Rafael Nadal or Bubba Watson for their resilience and the amount of cutting-edge that is packed into their lightweight cases making them the Formula 1 of the watch world.
Many column inches have been devoted to the original RM 027 watch, launched in 2011, especially after it was stolen from Nadal's hotel room during the Wimbledon Championship two year ago (although subsequently found and returned to its owner). Worth £424,000, the RM 027 was the first watch to be worn by a player in a Grand Slam and quickly became a permanent fixture on Nadal's wrist whenever he stepped on to the court.
Just like the original RM 027, the new RM 27-01 watch pushes the boundaries of technical performance and lightness. Richard Mille has managed to strip an impressive gram off the weight of its predecessor, with the RM 27-01 coming in at just 19g, including the Velcro strap.
Described as "a triumph of engineering and technology", it features an ultra-light 3.5g tourbillon movement made from titanium and LITAL®, a lithium alloy used in aerospace engineering and Formula 1 that provides more flexibility and greater shock resistance. Inspired by suspended civil engineering infrastructures, the watch's baseplate is attached to the case using four braided steel cables measuring just 0.35mm in diameter, which are fixed with just the right amount of tension to protect the movement without interfering with its performance.
The design was fine-tuned over months of experimenting and testing on the tennis player, who was involved in every step of the process. With an anthracite casing made from an extremely strong anthracite polymer injected with carbon nanotubes, the RM27-01 offers the ultimate protection against impacts and high-speed accelerations - perfect for Nadal and his 185kph serve.
Limited to 50 pieces, you don't have to be a top tennis player to appreciate the precision engineering that went into creating the RM 027-01 Rafael Nadal Tourbillion watch.
The Richard Mille RM 27-01 Tourbillon Rafael Nadal watch, launched in 2013, is the tennis star's watch of choice on court. Limited to 50 pieces, it is made from an extremely strong anthracite polymer injected with carbon nanotubes, which offers the ultimate protection against impacts.

The movement of the Richard Mille RM 27-01 Tourbillon Rafael Nadal watch is made of titanium and LITAL®, a lithium alloy used in aerospace engineering and Formula 1 that provides more flexibility and greater shock resistance.

The Richard Mille RM 27-01 Tourbillon Rafael Nadal watch has been subjected to intensive tests to optimise its resilience and shock resistance.

The reverse of the Richard Mille RM 27-01, marked a limited-edition Rafael Nadal watch.

Spanish tennis star and two-time Wimbledon champion Rafa Nadal wearing the previous Richard Mille watch created especially for him: the RM 27-02 Tourbillon Rafael Nadal watch. Image: Getty