Although the SIHH 2017 was, on the whole, quieter than past editions with restrained offerings and price containment as the prevailing trends, there were some wonderful timepieces on show whose sole mission was to delight and entertain.
The undisputed star of this category was the Van Cleef & Arpels Fée Ondine, a show-stopping high jewellery automaton that had visitors hypnotised. No matter how accustomed we might be to all the electronic wizardry available today, it is refreshing to be enthralled again by the sheer magic of mechanical animation.
A scene from a fairy tale
From the house of fairies, flowers and butterflies comes this spellbinding bejewelled automaton. The first "Extraordinary Object" from Van Cleef & Arpels, the Automate Fée Ondine comes alive on command as the fairy, sitting on a lily pad, awakens to a chiming melody to admire a fluttering butterfly emerging from the centre of a flower. The spectacle lasts 50 seconds before the butterfly retreats back inside the flower and the fairy returns to her original position.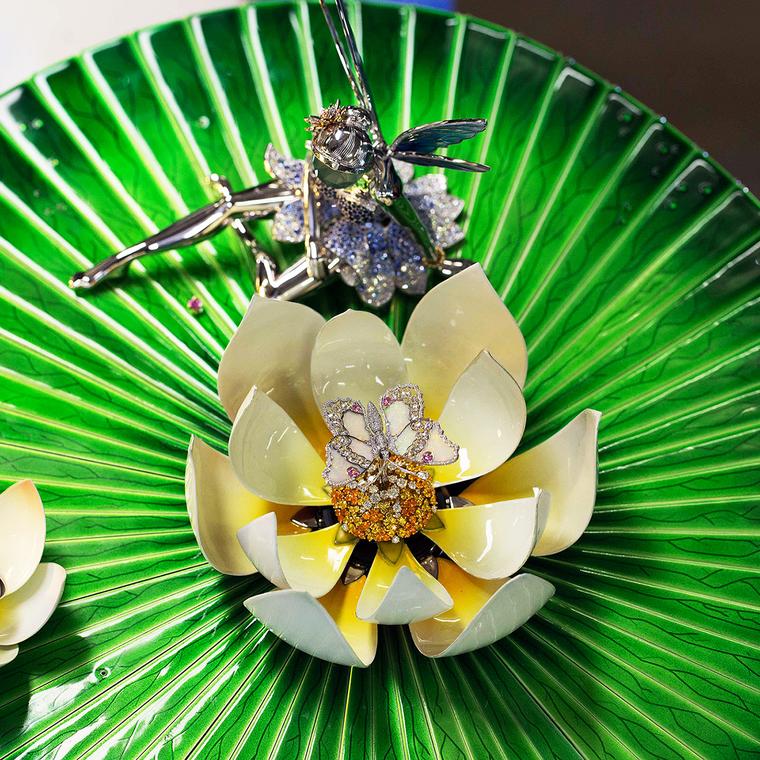 The fairy and the butterfly
Crafted in white gold, the miniature mechanism that brings the fairy's limbs to life is hidden from sight. Dressed like a ballerina with a bodice and tutu set with graduated blue sapphires, the fairy's flapping wings are crafted in translucent plique-à jour-enamel, while her face is represented by a hand-faceted aquamarine stone.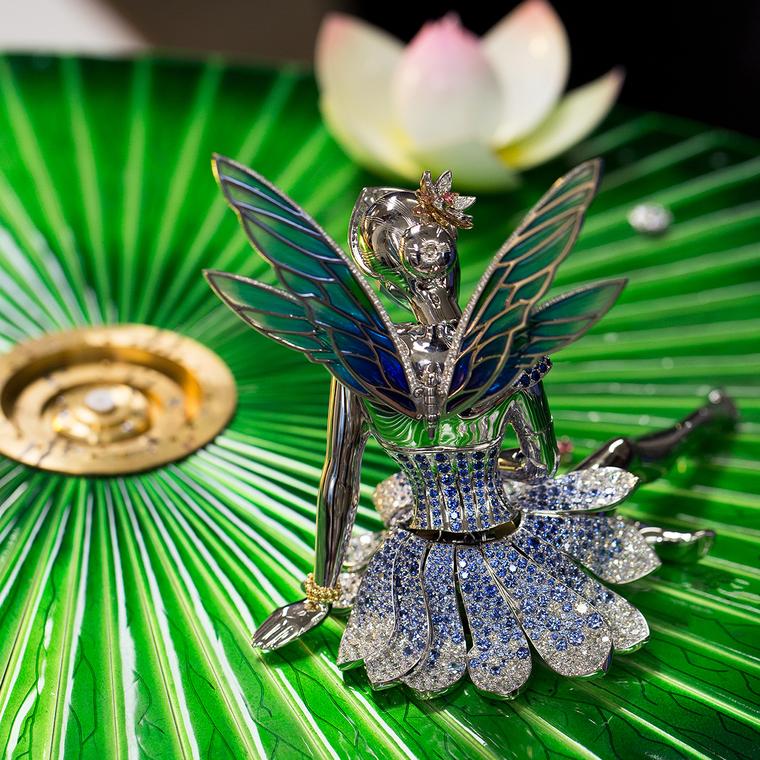 Van Cleef & Arpels' famous Papillon brooches were the inspiration behind the high jewellery white gold butterfly. The mechanism allowing the butterfly to take flight is artfully concealed in its body and the wings are exquisitely set with rose-cut diamonds framing the Australian white opal centre, dotted with four pink sapphires.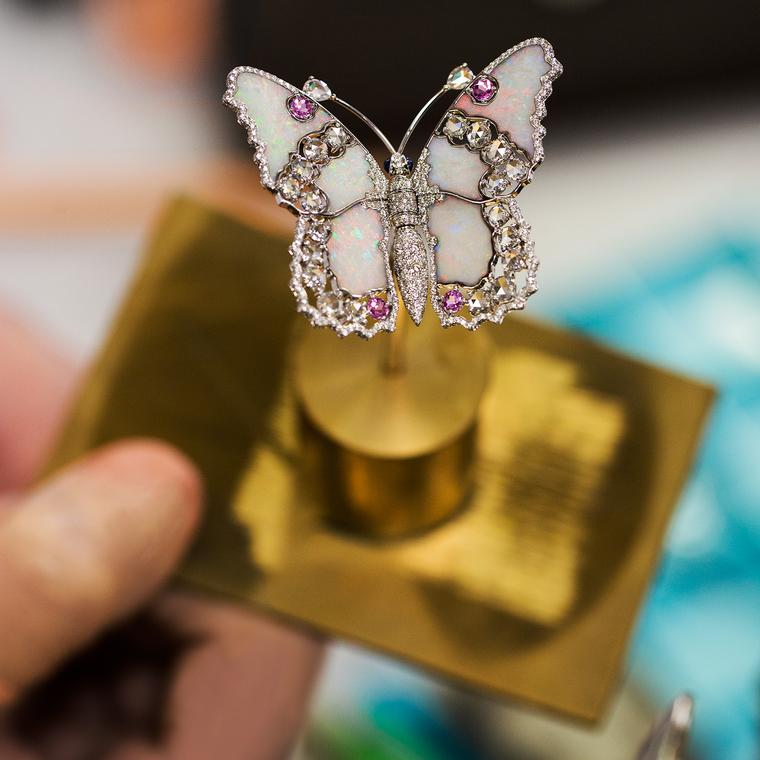 The water lily pad
The part of the animation that enthralled me the most was when the giant green enamel lily pad began to ripple. Composed of 60 blades that have been arranged like a fan, the movement is gently transmitted from blade to blade, creating a smooth rolling motion.
A ladybird to tell the time
A unique work of art, the Fée Ondine is the collaborative effort of many workshops and unites the experience of François Junod, a famous maker of automata, along with the work of stone cutters, stone setters, enamel artists, watchmakers are even cabinet makers.
In addition to the marvellous spectacle taking place on the lily pad, the Fée Ondine is also a clock and features a retrograde hour display located at the base of the structure. Time is indicated by a delightful ladybird covered with invisibly-set rubies that pops back to the starting point once it has reached 12 o'clock. 
Mentioned in this article: