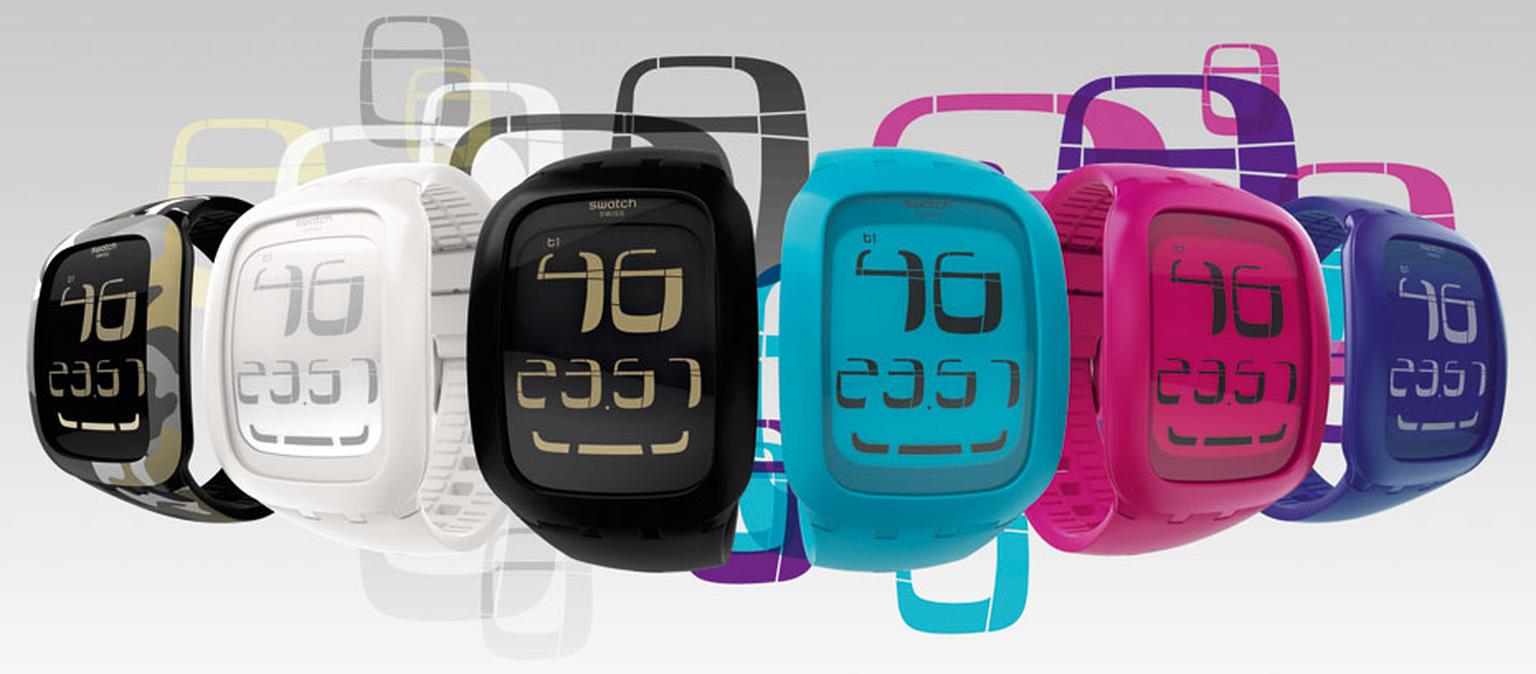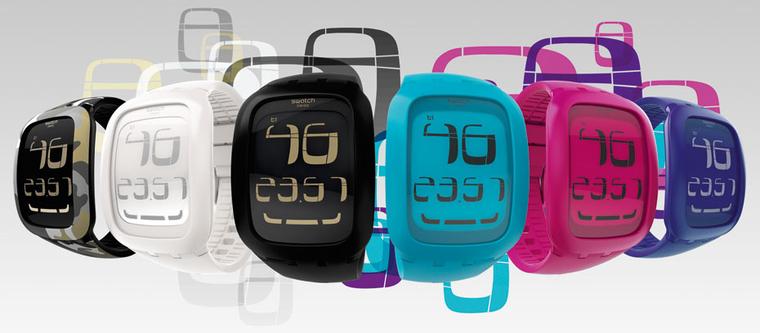 The best inventions of recent years have found success with designers not giving the consumer what they think they want, but by introducing them to a completely new way of thinking that they never realised they needed in the first place. So Apple did with the iPhone and the iPad, so too now does Swatch attempt to do with the Swatch Touch.
Hip, fresh, and decidedly very twenty-first century, this collection of watches is refreshing simply because there really is nothing quite like them at the moment. With a usability that is quite literally easy to get to grips with, the Swatch Touch gives you touch screen access to six digital functions; as with the best devices of the touch-screen revolution, these time-pieces allow for effortlessly intuitive use of your finger tips tapping and swiping away to give you two times zones, date, chronograph, alarm, timer and beep functions. Even the time display feels like something from the future, the curvaceous arabic numerals channelling their digital routes into something almost organic in feel.
The inspiration for these watches is clear, Swatch enfusing the bold design with a trend-setting edge, supposedly taken directly from urban rhythms and electronic beats; although ideally aimed at a new generation of watch-wearers, the Swatch Touch should be seen, and of course touched to be believed, as it may quite possibly herald yet another new relationship with time.
Swatch Touch Black watch. Black display with golden Arabic numerals and touch screen, plastic case and silicone strap. Price from £100.

Swatch Touch Blue watch. Light blue display with black Arabic numerals and touch screen, plastic case and silicone strap. Price from £100.

Swatch Touch Camouflage watch. Black display with golden Arabic numerals and touch screen, plastic case and silicone strap. Price from £100.

Swatch Touch Pink watch. Fuchsia display with golden Arabic numerals and touch screen, plastic case and silicone strap. Price from £100.

Swatch Touch Purple watch. Purple display with light purple Arabic numerals and touch screen, plastic case and silicone strap. Price from £100.

Swatch Touch White watch. White with mirrored Arabic numerals and touch screen, plastic case and silicone strap. Price from £100.

Swatch Touch Camouflage watch close up. Black display with golden Arabic numerals and touch screen, plastic case and silicone strap. Price from £100.

Swatch Touch watche collection