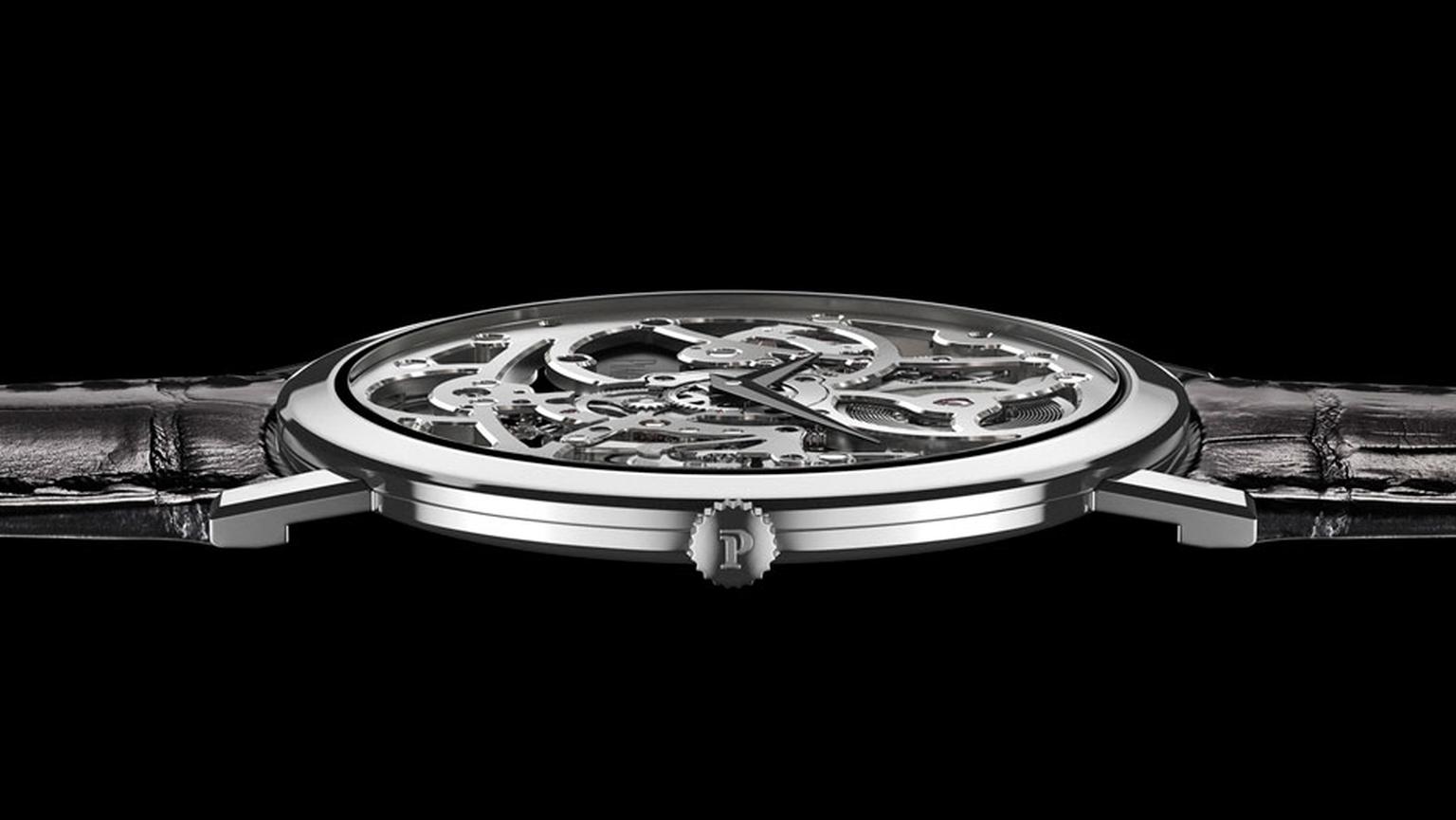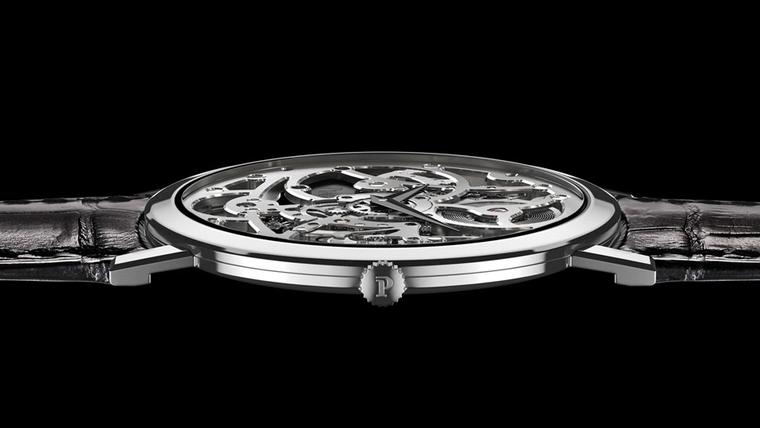 Piaget, the master of ultra-slim movements, presents an intriguing new model with some very impressive accolades. The Altiplano Skeleton Ultra-Thin Essentials claims not just one, but two world records. The first is for the thinnest skeletonised self-winding watch movement that is a mere 2.4 mm high and the second for the slimmest watch of its kind that sits light on the wrist at only 5.34 mm tall.
But in my eyes, its greatest achievement is that the Altiplano remains stylish and sober despite all the mechanical marvels packed into such a small area. How tempting it might have been to add a just one more flourish or a frill here and there. But not for the Altiplano, whose trademark elegance reigns supreme, unflustered by devilishly complicated workings whirring away inside.
The 'skeleton' or open-work watch is one of the most artistic complications. Cutting away and hollowing out everything that is not strictly necessary from both the dial and the movement opens vistas into the most intimate workings of the mechanism. A city-scape of cogs and cams, rotors and delicately vibrating springs is revealed.
While many 'skeleton' watches veer towards baroque over-decoration with a tendency to show-off all the clever tricks normally hidden from the eye, Piaget's approach is different. This skeleton watch has a clean, restrained, contemporary look. The functional beauty of the mechanism sings out from the case and the mechanical panorama is as fascinating from the front as the back.
This skeleton movement is the Calibre 1200S and based on the Piaget 1200P ultra-thin automatic calibre. In 2010 Piaget celebrated the 50th anniversary of the Calibre 12P and over the years has become the master of slimming down movements.
This skeleton movement took three years to develop because as we well know, less is more. When approaching a watch-making challenge such as this one, the aim of the team of engineers, designers and watchmakers is not just to work out a whole new set of calculations and parameters but to create an object of beauty.
Cutting out substantial parts of the movement just about means having to re-work many aspects of the movement. As you can imagine when working on an 'engine' in which weights, forces, tensions and balances all rely on harmonious interaction with each other, change the weight of one component and the knock-on effect is evident.
Perhaps to highlight the virtuoso mechanical performance, decoration is limited to the play of light on matt and highly polished angles set off by inky dark black details. But don't think that this modern look is any easier to achieve than highly ornate finishes. With such a pared down approach, perfection is everything and the slightest flaw will be immediately evident.
So take your time and gaze deep into the heart of the Altiplano Skeleton Essential as a whole new world of watch-making awaits.
Piaget Altiplano Skeleton all the components that have been put together to create the Piaget 1200S movement.

Piaget Altiplano Skeleton Assembly of the barrel bridge and the going train bridge

Piaget Altiplano Skeleton Hand bevelling of the mainplate

Piaget Altiplano Skeleton Hand drawing of the balance bridge

Piaget Altiplano Skeleton recto of the Manufacture Piaget 1200S ultra-thin mechanical Self-winding skeleton movement.

Piaget Altiplano Skeleton recto of the Piaget Altiplano Automatic Skeleton.

Piaget Altiplano Skeleton the verso of the Manufacture Piaget 1200S ultra-thin mechanical Self-winding skeleton movement were you can see the black platinum satin-brushed micro-rotor engraved with Piaget Coat of Arms.

Piaget Altiplano Skeleton verso of the Piaget Altiplano Automatic Skeleton were again you can see the black platinum satin-brushed micro-rotor engraved with Piaget Coat of Arms.

Piaget Altiplano Skeleton the thinest of the Piaget Altiplano Automatic Skeleton of only 5.34mm.

Piaget Altiplano Skeleton