A few weeks ago I posted a piece taking a wild stab in the dark at what Patek Philippe's 175th anniversary plans might consist of. As it happened, I was wrong. Actually, make that half-wrong. To quote myself, I wondered if there would be a "Patek Philippe watch with squillions of complications and an eight-figure price tag". In the event - an upscale affair in Geneva last night - there wasn't, but my flailing finger in the air was not a squillion miles off. Patek's big secret was instead the most complicated Patek Philippe wristwatch it has ever made, a 47mm rose gold piece with 20 complications and a price tag of SFr 2.5 million (which - bother it - is only seven figures).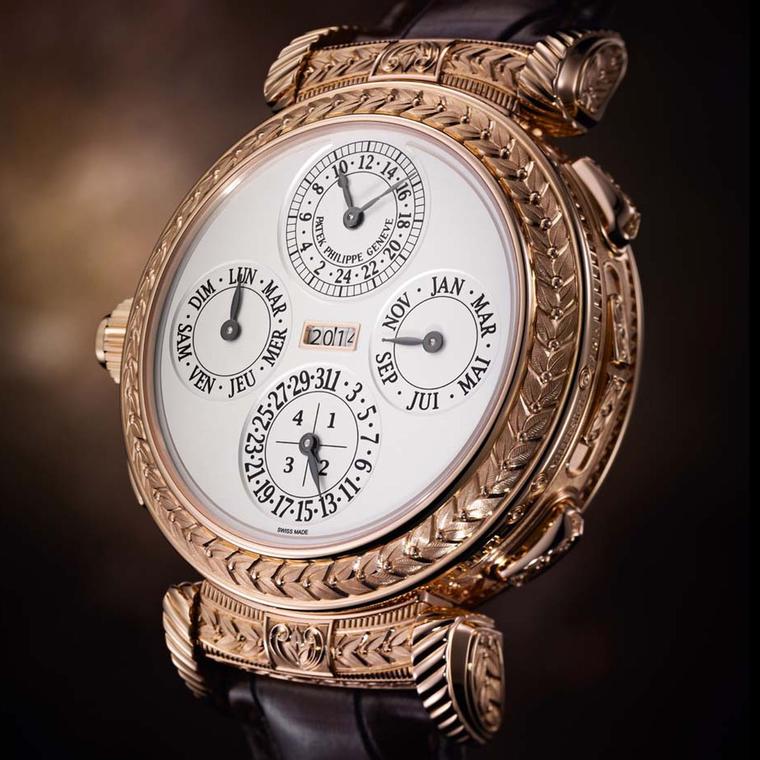 While we can't, therefore, call Patek Philippe's Grandmaster Chime Ref. 5175 watch, left, a natural successor to the Calibre 89 - Patek's 150th anniversary pocket watch, with 33 complications - it is still a huge deal. For the record, Patek's previous personal best was last year's Sky Moon Tourbillon Ref. 6002G, a wristwatch with a dozen complications that now looks a touch humdrum alongside the maison's latest keepsake.
To its credit, rather than stuff the latest Patek Philippe watch full of complications we've all seen before, Patek has come up with a couple of new ones: a date repeater that chimes the date on demand and an alarm that strikes the alarm time, minute-repeater style. Neat.
Beyond those, it completes a hatful of chiming devices with both a grande and petite sonnerie (the former chiming the hour and the hour and quarter hours every quarter; the latter the hour and only the quarter hours every quarter) and a minute repeater.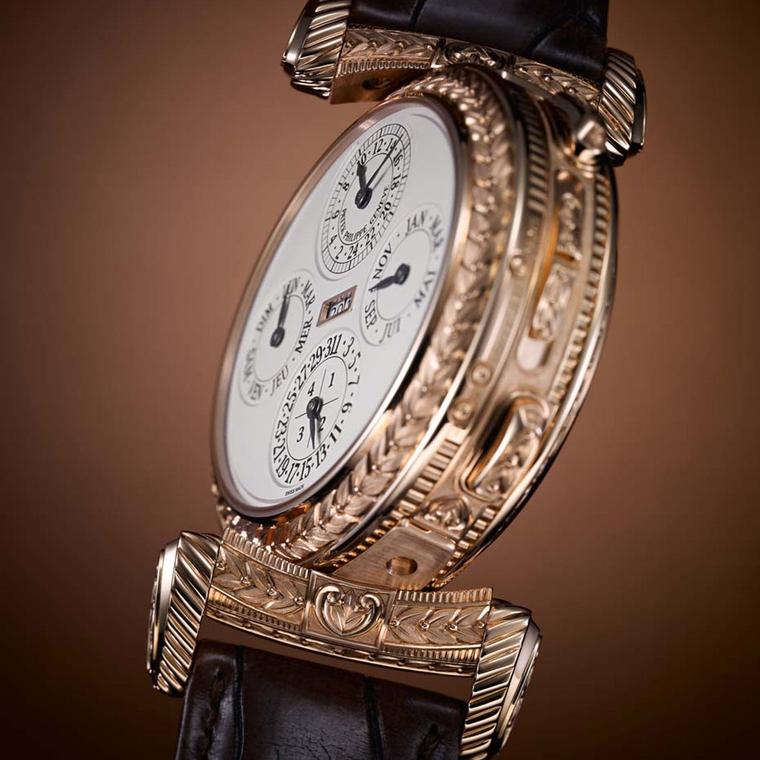 That's a lot of dings and dongs in one watch. Patek has made them viable by giving Ref. 5175 two almighty power reserves, one to run the timekeeping functions, which is good for 72 hours, and a second for the sonnerie, which keeps going for 30 hours, even when the grande sonnerie is active. While we're talking numbers, the movement has 1,366 parts; which is a lot.
This is the first time a Patek Philippe wristwatch has had a grande sonnerie, a point that will prick the ears of the firm's legion of collectors, not least because Patek has said the movement will be used in future grande complications and not just in the seven Ref. 5175 models it has commissioned.
Also in the 20 are an instantaneous perpetual calendar with leap and four-digit year indicators, a second time zone and various power reserve and mode indicator displays. Displaying all of this on one dial was never going to be easy, so instead Patek has made the watch double-sided, and - here's the trick - given it a reversible case (which is made of a further 214 parts - extraordinary).
Which are the most complicated watches in the world?
It is quite the Patek Philippe watch. With its ornate laurel motif relief-engraved case, not strictly to everyone's taste, but nonetheless, a watchmaking masterpiece of epic, historic proportions. Happy birthday, Patek.