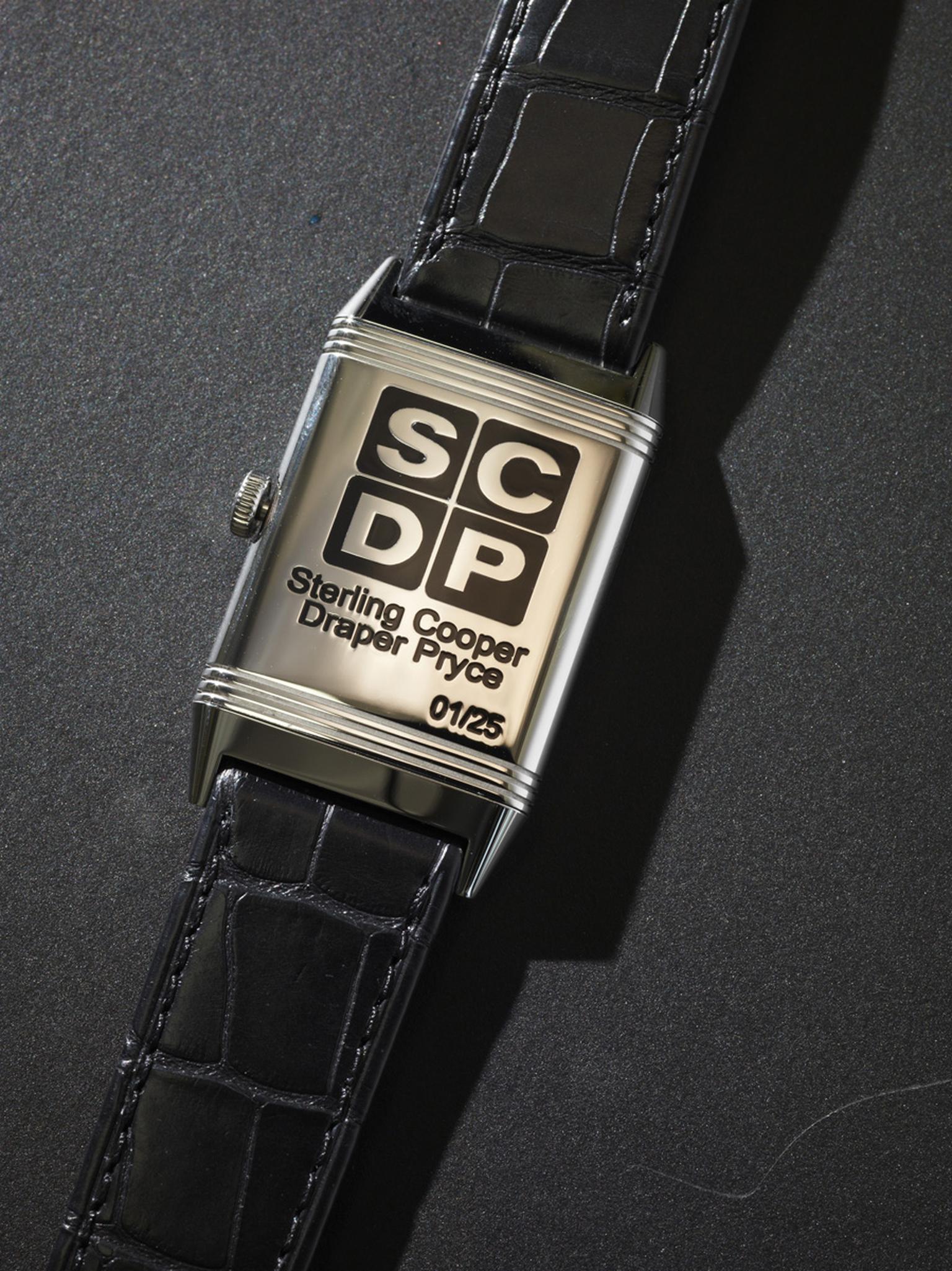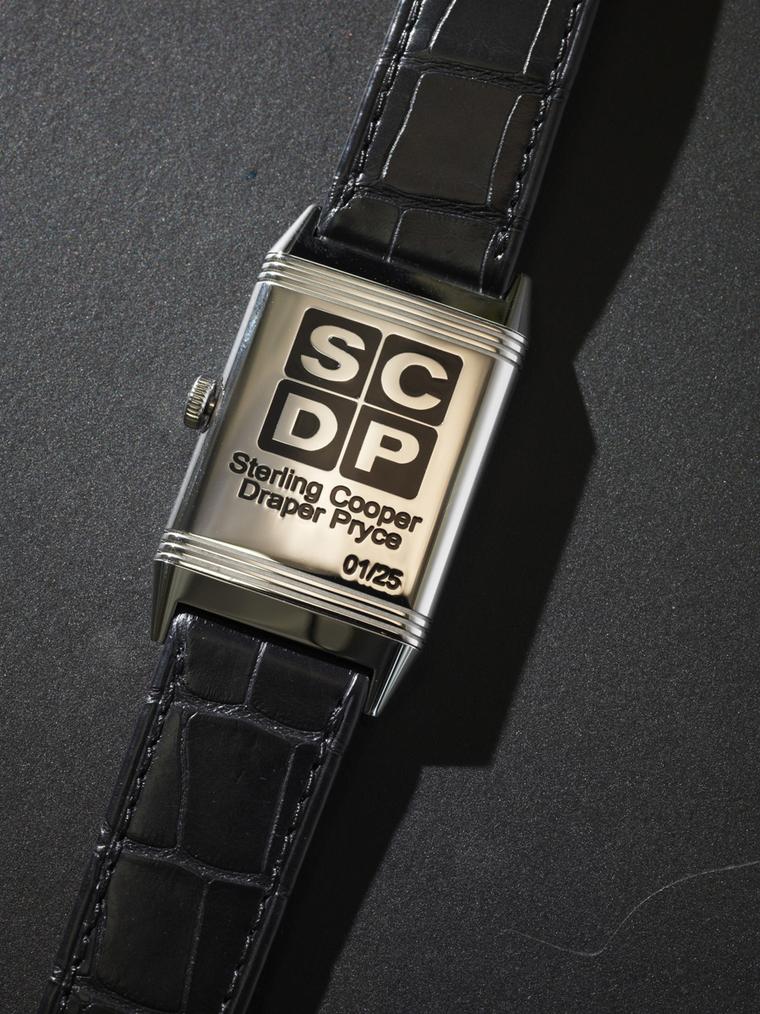 Jaeger-LeCoultre has produced just 25 of the "Mad about Reverso" watch for fans of the TV series Mad Men. If any watch ever smelt of Martini cocktails and Marlboros it would be this one.  It positively reeks of these boozey, bawdy, bad boys and their spivvy ways in the pioneering days of the advertising agency. The plot of the series revolves around the dawn of the super ad agency and the seductive power of the media - all beautifully styled including pointy bras and pencil skirts for the girls and chunky highball glasses and razor sharp suits for the boys.
The Grande Reverso Ultra-Thin watches are engraved on the back of the case with the 'Stirling Cooper Draper Price' logo of the advertising agency, central to the plot of the television series. Each watch is presented in a suitably grand walnut box and a 'commemorative letter' that like the whole premise of this watch, is of course based on fictional.  The letter is in fact signed by the show's creator and producer Matthew Weiner.
Themed watches are not usually my favourites - think Arnie Schwarzenegger's Terminator watch - but I will make an exception with this Reverso as Mad Men is such an achingly chic series that fits right in with the aesthetics of this classic watch designed in 1931. And I am sure that there are plenty of Mad Men fans out there who will be wishing they had moved faster to secure their very own "Mad about Reverso" - which is the whole point of limited edition watches.  In the meantime, drink up the atmosphere of Mad Men as interpreted by Jaeger-LeCoultre.
Flip side of the Jaeger-LeCoultre special edition Reverso to commemorate the TV series Mad Men

The special edition Reverso to commemorate the TV series Mad Men with Sterling's specs and his pithy letter of congratulations

Mad about Reverso, Grande Reverso Ultra-Thin by Jaeger-Le Coultre comes in a special walnut box and this commemorative letter.

The Mad about Reverso, Grande Reverso Ultra-Thin by Jaeger-Le Coultre in situ in Sterling's office.

Words of wisdom from Roger Sterling and the Jaeger-LeCoultre "Mad about Reverso" limited edition of 25 watches.

The reverse of the 'Mad about Reverso', Grande Reverso Ultra-Thin by Jaeger-Le Coultre, a tribute to the Mad Men TV series