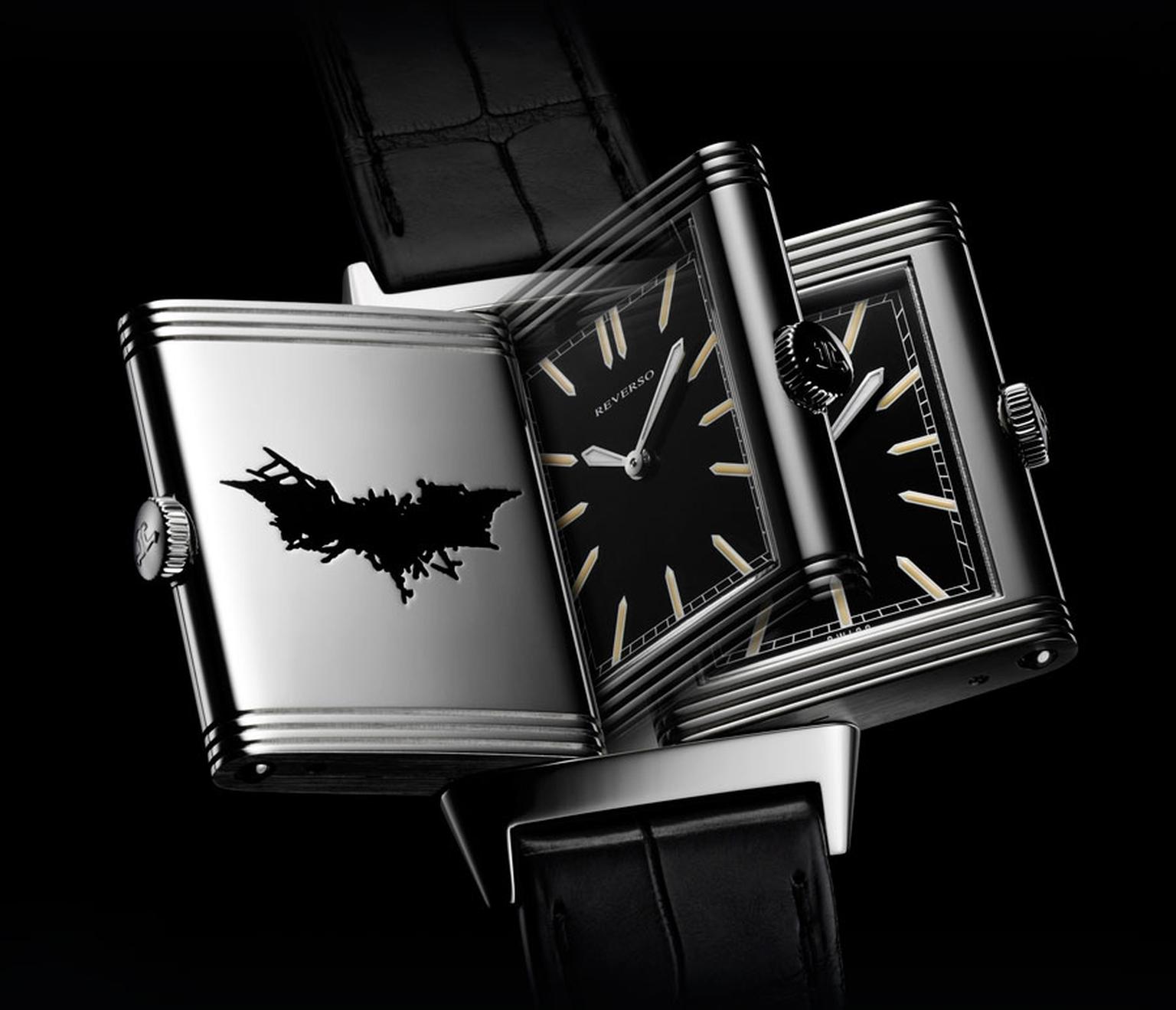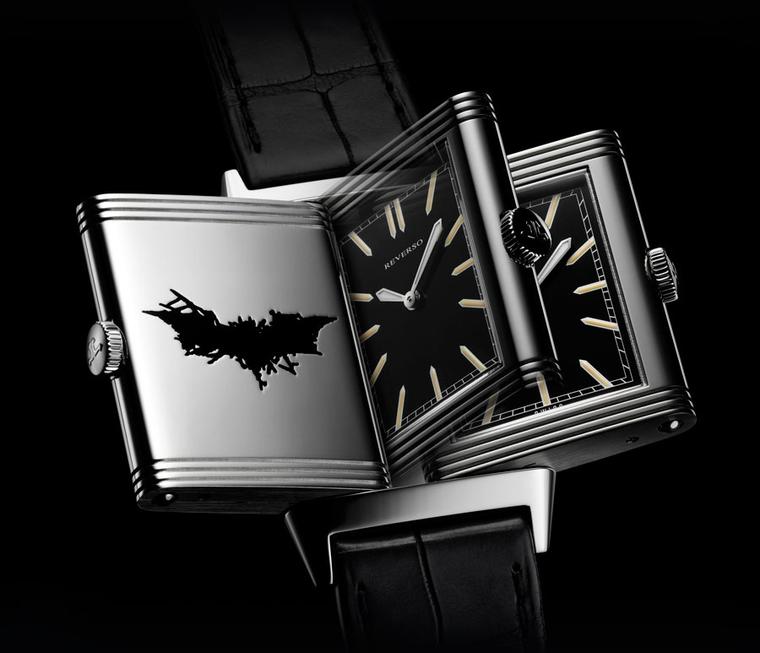 Without a doubt one of the most anticipated films of the year, Christopher Nolan's The Dark Knight Rises is finally out in cinemas around the world, and Jaeger-LeCoultre have created something very special indeed to celebrate this cinematic event. The final part in a trilogy that makes up the newest Batman saga on the silver screen, we see billionaire Bruce Wayne put on the Batsuit one last time. And what better watch to suit a man with two identities, then the original Grande Reverso.
In the film we see Christian Bale's Bruce Wayne wearing the Grande Reverso Date. With its classic swivel case that hides and reveals the watch at your will, it's perfect as a symbol for the dual lives of the caped crusader and the billionaire recluse. For the release of the film Jaeger-LeCoultre has created a special limited edition Grande Reverso Ultra Thin edition with the Bat-Shield visible when the watch is reversed. This isn't the first Batman Reverso either, with a limited Grande Reverso Taille series and an engraved Batman logo created seventeen years ago for the release of Batman Forever.
Thankfully the films have improved since then, just as the Reverso has gone from strength to strength since inception. Originally created in 1931, the iconic watch is a familiar face with its unique design and fifty mechanical parts. Initially designed so that polo playing British officers could flip the dial over and check the time whilst also protecting from hard knocks during play, the watch has gone on to become a cult object that you can personalise with engravings. This is a watch that has grown over the past eighty years to include new complications and variations on the watch face whilst still maintaining that classic swivel case that makes this such an iconic timepiece.
Now out in cinemas the world over, The Dark Knight Rises has proven to be a truly epic conclusion to a landmark series. With Jaeger-LeCoultre making such an apt tribute to both the 1931 original and the masked avenger himself, it's rare we see two ideas from two different worlds come together so perfectly.
The logo laid bare with the watch face classically hidden, a close up of the Jaeger-LeCoultre Grande Reverso UT 1931 limited Batman edition.

The poster for The Dark Knight Rises itself, Christopher Nolan's epic conclusion to the Dark Knight Trilogy, starring Christian Bale, Tom Hardy, Anne Hathaway, Gary Oldman, and Sir Michael Caine.

The new limited edition Jaeger-LeCoultre Grande Reverso UT 1931 embellished with the Dark Knight Rises Batman logo.