Dior's latest line up of watches includes these colourful models that are very special indeed. These Dior VIII Grand Bal Haute Couture watches are inspired by the crowning glory of Dior's ateliers, those light as air, billowing haute couture ball gowns that all girls dream of wearing. In a clever cross-pollination of design skills and inspired by the Maison's extensive archives, these most beautiful gowns are the design cue for a second series of Grand Bal watches. The colours, shapes and even the textures found on the gowns are recreated in these one of a kind, precious evening watches.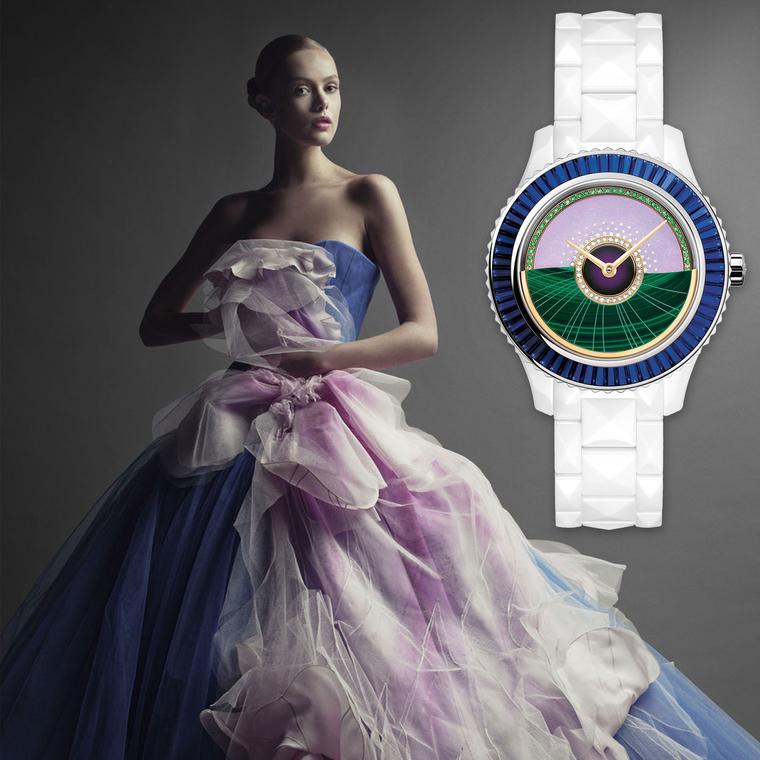 Pleats, lace, embroidery and hand stitching are interpreted in the dial and even the bezel and the watch movement itself. Precious stones capture the exotic colours of the fabrics and diamonds add that extra sparkle. Like the swirl of a ball gown, the dial comes alive with the slightest movement of the wrist thanks to the rotating oscillator. This semi-circular rotor is normally found inside the watch movement but Dior makes a feature of this functional element and places it on the dial. As the oscillator rotates, it gathers energy to power the movement of the watch that is what is known as a mechanical automatic caliber. And more importantly, it looks so pretty as it twirls around the dial and catches the light.
Christian Dior said that his clothes had to be as beautiful on the outside as inside, so with this mantra at the centre of the creation process at Dior, the Dior VIII Grand Bal is beautiful through and through. The material and workmanship mimics the fabric and the painstaking work that goes into the couture gowns. Turn the watch over and even the back is decorated with the same theme as the dial. And like a couture gown that is made just for you, there is only one of each of these watches. 
Mentioned in this article: