It would be wrong to assume that Patek Philippe is Switzerland's finest producer of men's watches: it is Switzerland's finest producer of both men's andwomen's watches, catering to both sexes for the last 176 years.
In fact, the first three watches recorded in the fledgling Patek, Czapek & Cie's archives were sold to a certain Madame Goscinska in 1839. In those days, women wore pendant watches, which were as much pieces of jewellery as timekeepers, and tended to be lavishly decorated - often with the Genevan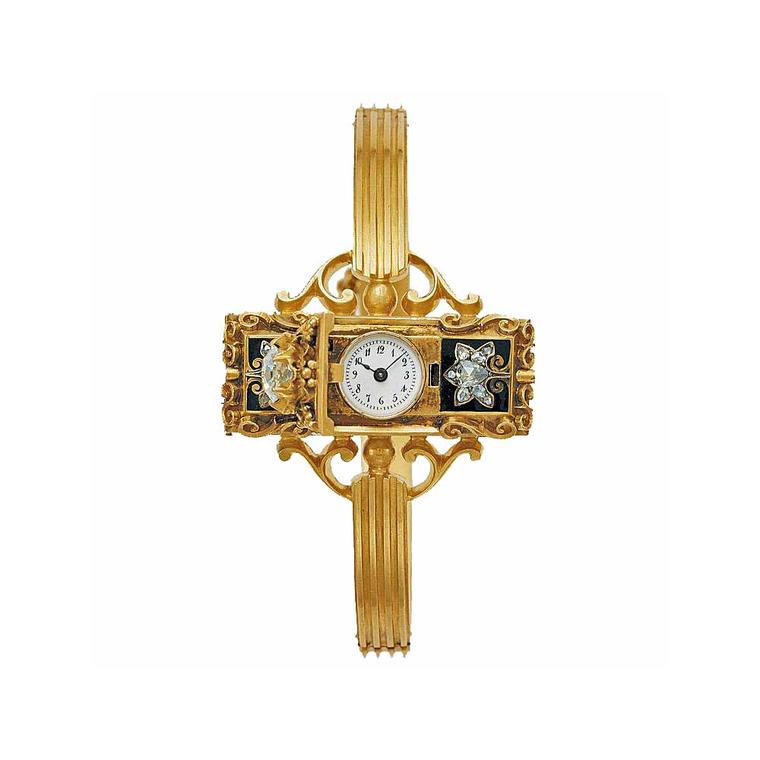 speciality of miniature enamel paintings - and set with precious stones. Another colourful female character was the trend-setting Countess Koscewicz of Hungary, who in 1868 became the first woman to defy the convention of wearing a timepiece as a pendant and fastened one to her wrist after purchasing Patek Philippe's first wristwatch - an elaborate rectangular case housing a baguette movement and presented on a yellow gold bracelet.
If we fast-forward almost two centuries, women play an even more important role than ever at Patek Philippe. The head of watch creation is Sandrine Stern, wife of Thierry Stern, a member of the fourth generation Stern family who have been at the helm since 1932, and are the sole owners of the company. Not only is there a woman in charge of the design of all Patek Philippe watches, the Swiss firm offers women the full spectrum of complications, ranging from the charming repeaters of the last century, to dual time zones, Moon phases and annual calendars. For the grand 175th anniversary celebrations last year, Patek Philippe released two commemorative women's complications - the World Time Moon watch and a Multi-Scale Chronograph - in limited editions.
For 2015, two new references join the line-up of Patek Philippe ladies' watches, both equipped with some of the most useful complications. A "useful complication" might sound like an oxymoron, but an annual calendar complication is, in my opinion, one of the most practical tools a watch can offer, after the time, because, if it is well designed, it will provide a complete overview of the day, date and month at a glance. Both 2015 references combine the functions of an annual calendar with the intrinsic poetry of a Moon phase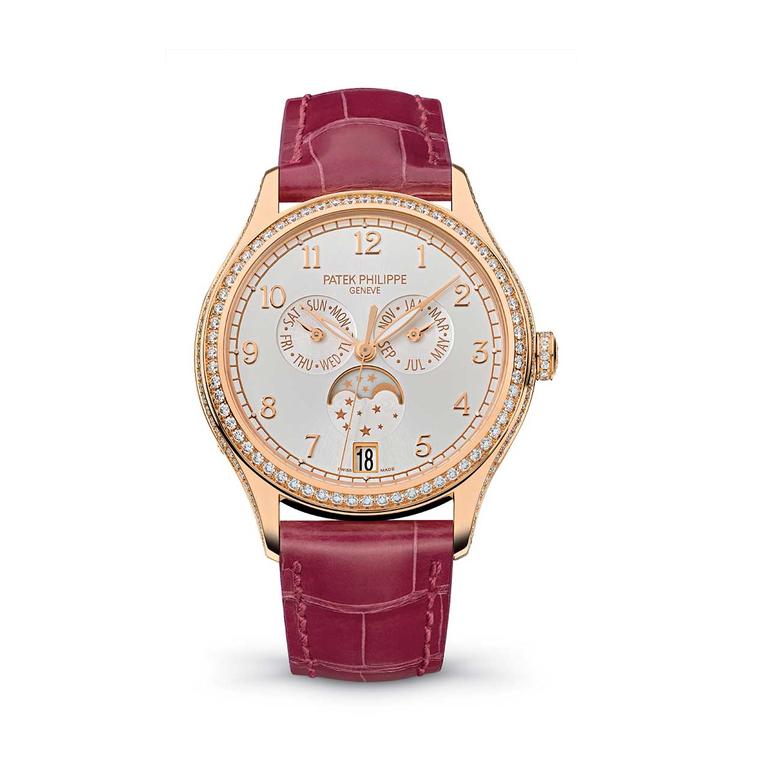 indicator. Ref. 4947, right, comes in a 38mm rose gold or white gold case with a diamond-set bezel, crown and case sides, and offers its wearer a legible and easy-to-consult annual calendar, with day and month counters and a date window at 6 o'clock crowned by a Moon phase counter. Ref. 4948 is even more luxurious with either an opalescent black Tahitian mother-of-pearl dial for the white gold model or a milky white Balinese mother-of-pearl dial for the rose gold model, and features even more diamonds than its sister.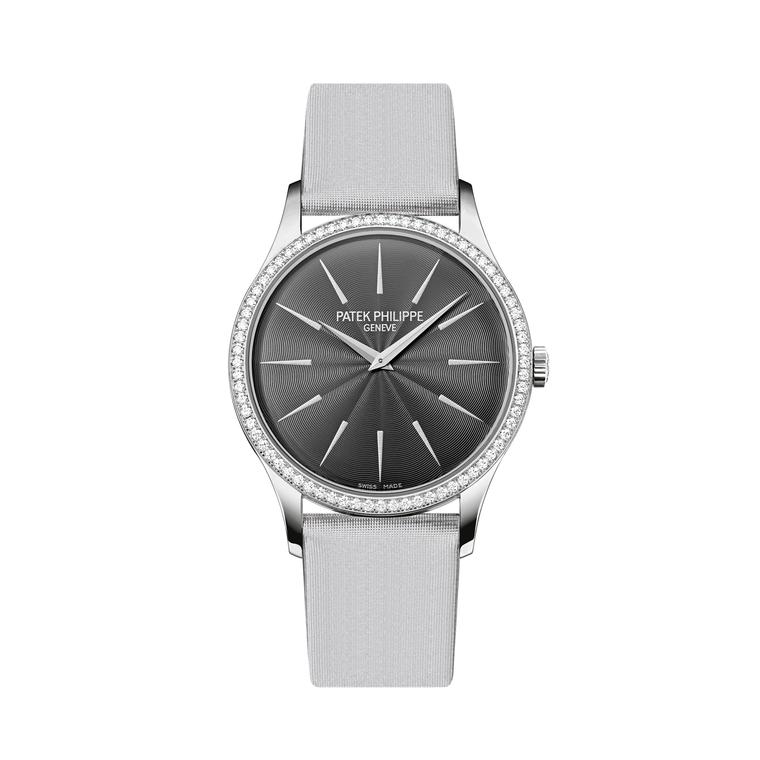 Patek also revisited its classic 1932 Calatrava watch this year. The sober aesthetics of the Calatrava collection have weathered the passing decades with unfazed style and the two new women's watches, one in a 33mm white gold case with a stylish grey guilloché dial and a diamond-set bezel, and the other in a 34.6mm rose gold case with a gorgeous new rose gold bracelet and an ultra-thin movement, perpetuate the cachet of the Calatrava family.
The Nautilus, Patek's answer to a luxury sports watch for men first introduced in 1976, was declined for women in 1980 and is a perennial favourite. The 35.2mm case in rose gold with diamonds or practical stainless steel houses an attractive wavy design on the dial, in keeping with the sporty maritime feel of the watch.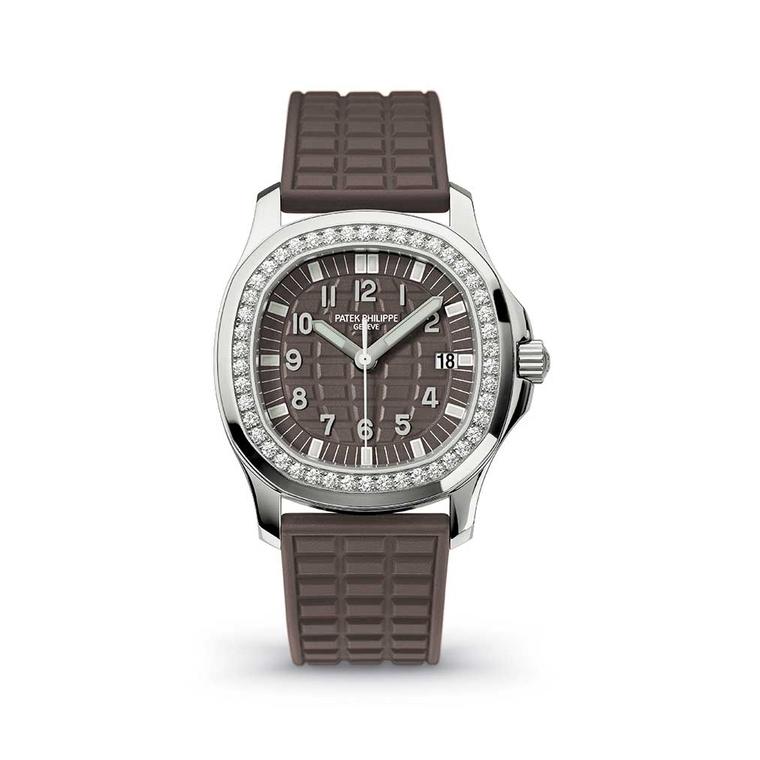 Following on the heels of the successful Nautilus model, the sporty Aquanaut collection of Patek Philippe watches was launched in 1997 with a choice of mechanical and quartz movements, designed specifically for women who prefer the convenience of not having to wind their watch. The 2015 Aquanaut model comes in a 35.6mm stainless steel case with the distinctive chocolate bar texture of the dial and "tropical" composite strap. Framed by a diamond-set bezel, the hands and large indices on the dial are luminescent for enhanced legibility, and the crown is screwed in, offering you water-resistance to 120 metres.