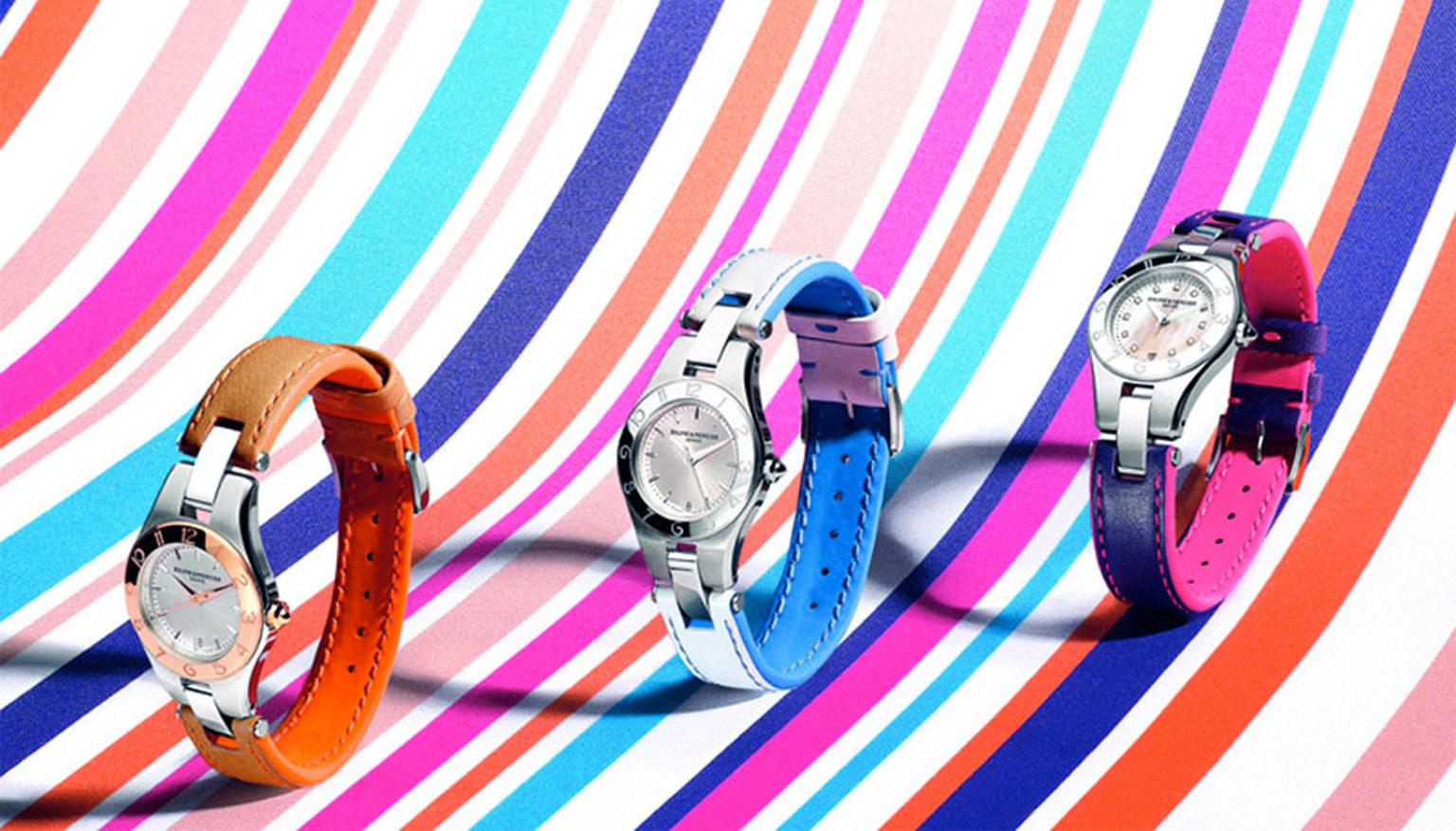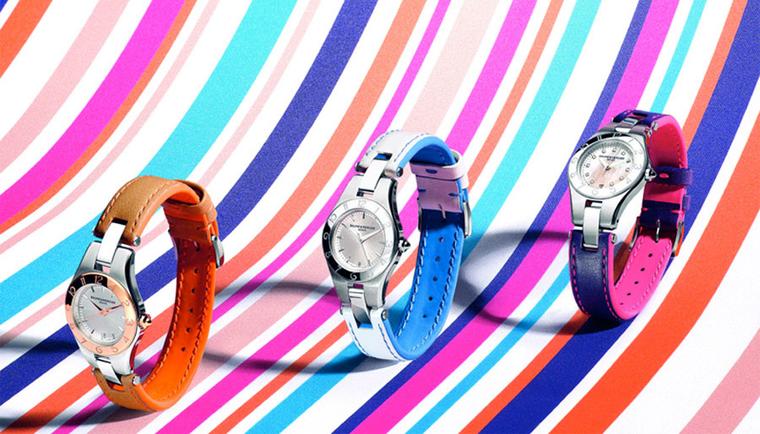 Baume & Mercier's new Linea watch straps mean that women have more choice when it comes to changing the look of their watch. Something that I appreciate, as I have always thought that only having one watch strap was a bit like having only one pair of shoes. And more often than not, watch straps are black which means that you would be wearing the equivalent of black shoes, day in, day out, come rain or shine, with your floaty pink beach dress or your tennis whites. Which is why I play around with my watch straps and change them as often as I can. It does require something of an effort as few of my watches do not have straps designed to be changed at home which means a visit to the watch shop or running the risk of scratching the watch as I clumsily approach the task with a delicate, sharp-nosed little screwdriver.
But those clever designers at Baume & Mercier are one step ahead and have thoughtfully created the Linea watch with a range of snap on and off watch straps. And this season sees a bright new palette of colours inspired by the glorious hues of the skies and of course links in with the whole Hamptons, life by the seaside vibe going on at Baume & Mercier. These new straps are not a new idea, but additions to the existing range of straps and bracelets that, believe me, come on and off with the ease of a pair of sunglasses. I have tried it myself and even my fumbling hands can carry out the procedure without swearing or even bleating for help. The head of design at Baume & Mercier, Alexandre Peraldi, showed me how he had taken such care to ensure that the little snib that you flick up to release the strap is just the right shape and size to not break your fingernail. I like that thinking and it is very much appreciated by those like me who consider a snagged fingernail a crisis of the highest order.
And another thing that I like about this system is the fact that you can change from a leather or canvas strap to a metal bracelet. I mention this as few watches are so versatile and usually you can have your watch on a metal bracelet or a leather strap: it is unusual to be able to have the choice and even more rare to be able to do the swop yourself without even having to scrabble in your pencil pot for that little screwdriver. What's more, this year also sees a new 32 mm automatic Linea so now you really can have it all: a fine mechanical movement inside an elegantly watch with all the straps under the sun you could wish for. So no excuses for heading our for a spot of beach sun bathing wearing the equivalent of black lace up shoes.
Baume & Mercier Linea with Amber Sunset coloured strap

Baume & Mercier Linea with Sky Dawn coloured strap

Baume & Mercier Linea with Ocean Foam coloured strap

Baume & Mercier Linea with link chain and additional strap.

The all important link that allows for the interchange of straps for the Baume & Mercier Linea, be it metal chain...

... or brown leather strap.

Close up of the back of the Baume & Mercier Linea

Baume & Mercier Linea with link chain and additional strap.

Close up of the watch face of the Baume & Mercier Linea

One of the forbears of the current Linea collection.

Baume-et-Mercier-sihh-2012-Linea-summer-straps-amber-sunset

Baume-et-Mercier-sihh-2012-Linea-summer-straps