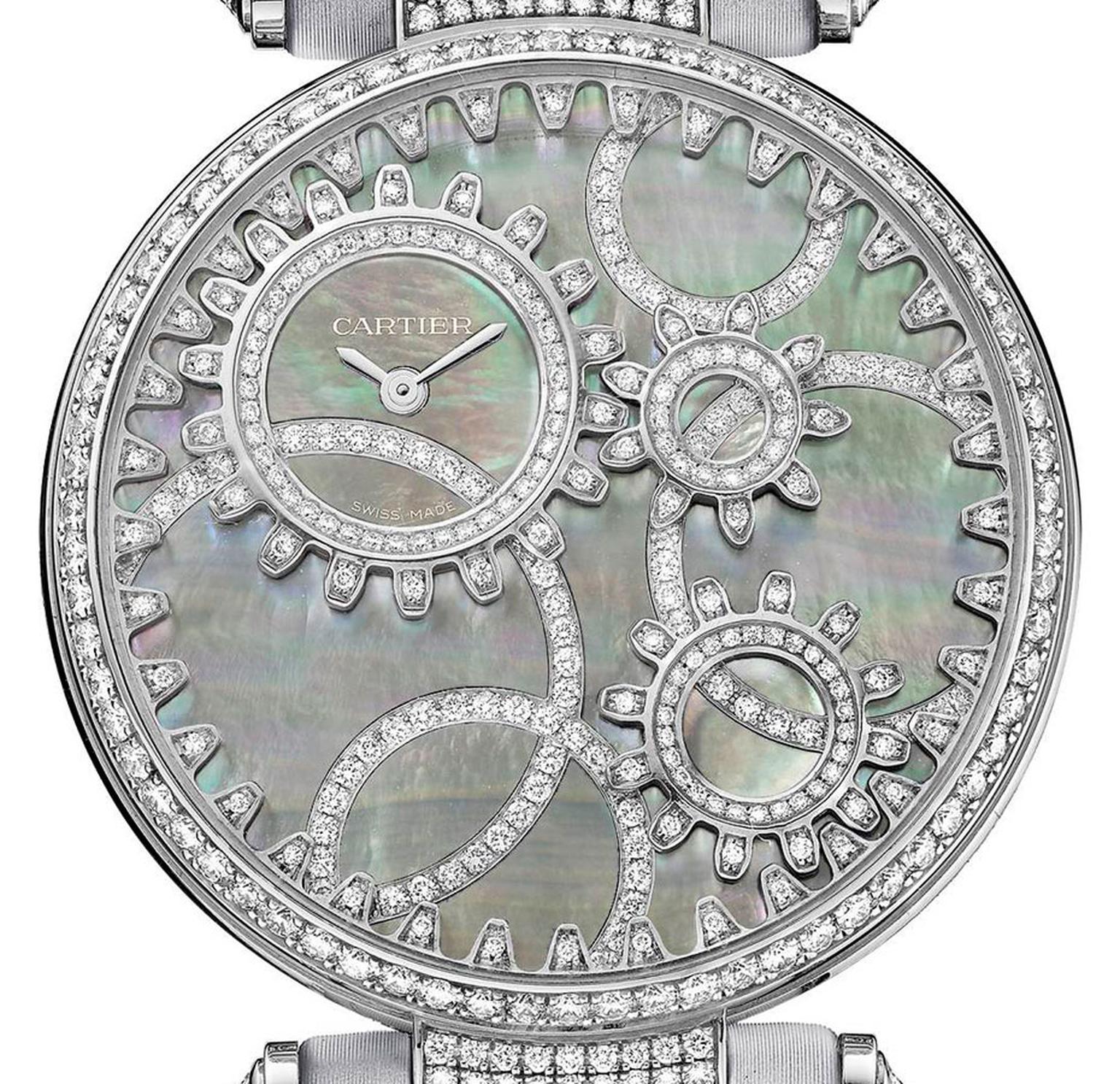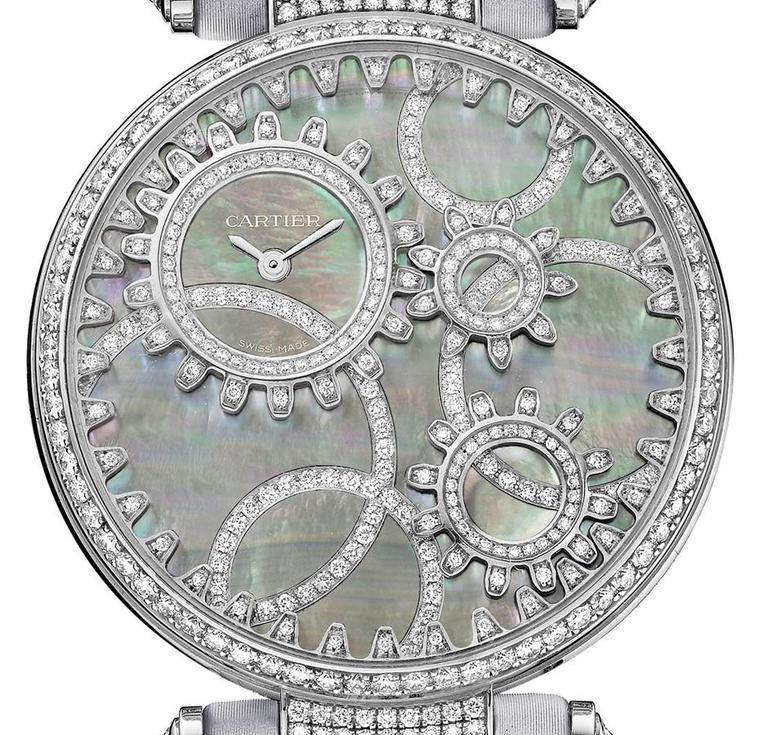 The 2012 Salon International de Haute Horlogerie in Geneva saw a number of respectably decedent showings from the biggest names in luxury watchmaking, but few were as impressive as Cartier's. Celebrating a century of their Tank watch, they unveiled a new version of this classic timepiece for 2012 as well some that were the perfect blend of Haute Horlogerie and Haute Joaillerie.
With the London 2012 games one of the defining world events of the year, Cartier's Tank Anglaise is a reflection of this. Originally inspired by the tracks of the tanks that once rolled through Paris in darker days, this newest addition to the series has a slightly softer shape with more rounded edges, and the crown itself is set into the side of the watch. Elsewhere saw another stunning incarnation of the panther with a watch designed by Carole Forestier-Kasapi, who described how they achieved the look of a panther walking around the face of the watch, "Instead of a central axis, it has an exterior axis around the face, so people won't see how the panther turns".
Then there was the Cartier Rotonde de Cadran Lové Flying Tourbilllon with its tourbillon seemingly floating above the dial and bridges of the watch; the case has been crafted from 18 carat grey gold and measuring 46.2mm across. A striking addition to any lady's wrist is the Cariter Folle watch, a re-incarnation of the Cartier Crash from the 1960s with it's Dali-esque distorted face. Another Cartier standout was the Grand Complication Skeleton Pocket Watch, a highly limited edition white gold wonder that can either be held in your pocket or hung from the rather imposing rock crystal stand - this is the kind of watch reserved for only the deepest of pockets though.
We couldn't talk about Cartier and this year's SIHH without mentioning the 18ct white gold Temps Modernes de Cartier watch with its dazzling 508, 3.7ct, brilliant-cut diamond finish. Seemingly inspired by the Charlie Chaplin classic Modern Times and its legendary gear scene, the watch's bezel can be turned to make the gears on the face move. Playful, luxurious, and shimmering with diamonds, this is the kind of timepiece that makes SIHH so pleasurable each year.
Cartier. Grand Complication Skeleton pocket watch, calibre 9436 MC, 18-carat white gold. POA

Cartier. Tank Anglaise watch, Large model, 18-carat rhodium-plated white gold. Price from £46,500

Cartier. Tank Anglaise watch, Small model, 18-carat pink gold with 0.8 carats diamonds. Price from £65,500

Cartier Tank Folle watch in 18ct rhodium-plated white gold. Price from £31,500.

Cartier. Masse Secre`te panther de´cor watch, Calibre 9603. White gold, diamonds, deep purple mother of pearl and sapphire. Black semi-matte alligator skin. POA.

Cartier. Rotonde de Cartier Cadran Love´ flying tourbillon watch, Calibre 9458 MC 2. White gold, and sapphire with a black semi-matt alligator skin. POA.

Cartier. Temps Moderne de Cartier watch, 18-carat white gold, 508 brilliant-cut diamonds. Price from £45,000