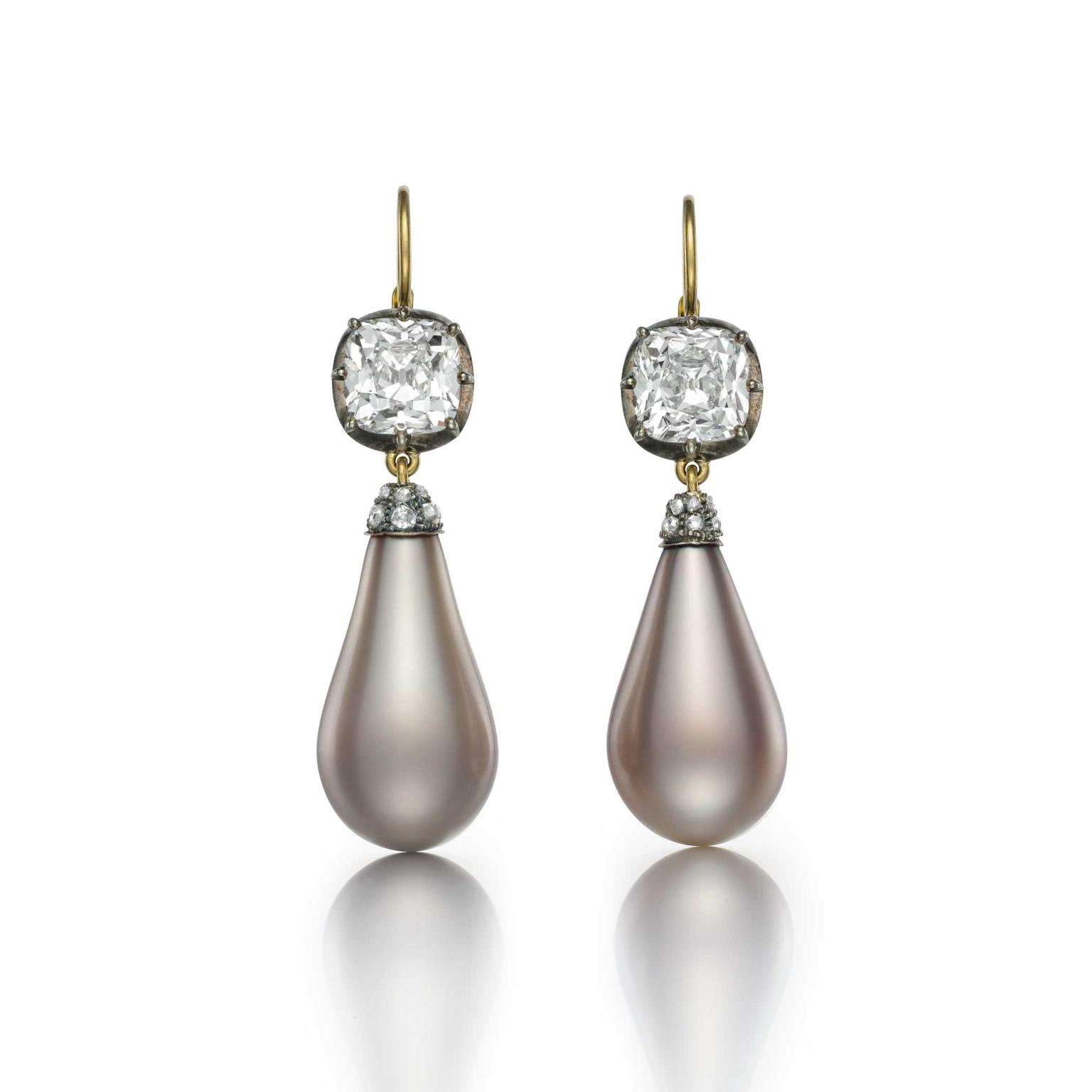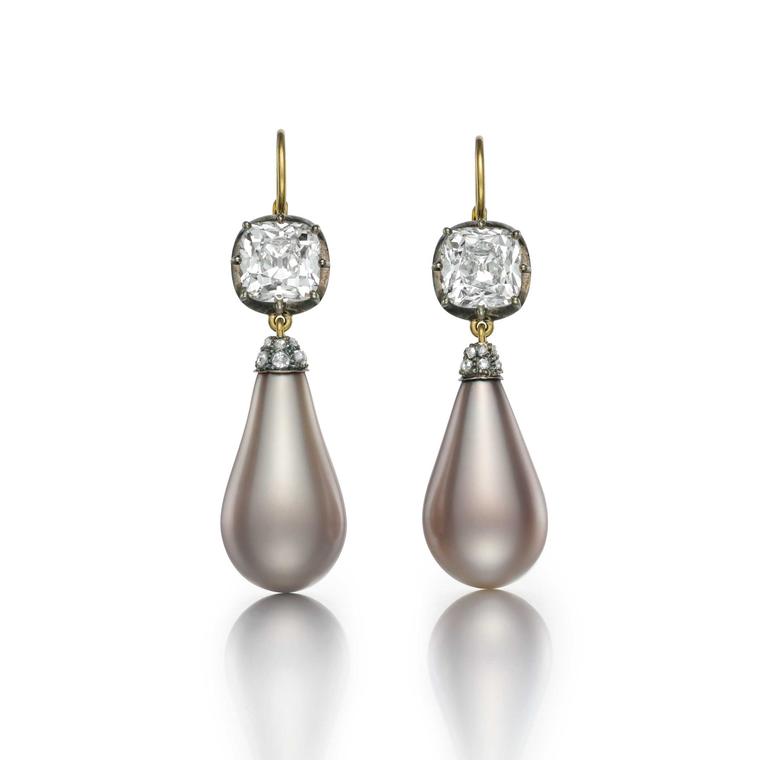 By Åse Anderson
Dubbed the "New York King of Jewellery", it is hardly surprising that one of the most magnificent pieces on the Lee Siegelson jewellery stand at Masterpiece London is a gem with an extraordinary royal provenance.
Returning to the London exhibition for the fourth time, the respected New York gallery will unveil a spectacular pair of natural grey pearls once owned by Empress Eugénie of France, set by Siegelson into a pair of pearl earrings, with each diamond-capped pearl suspended from a 3.01ct old mine brilliant-cut diamond mounted in silver and yellow gold.
See more of Empress Eugénie's fine jewellery collection here
As the wife of Napoleon III, Eugénie de Montijo was the last empress of France and had a fine jewellery collection to match her royal standing. Forward-thinking in her fashion choices, the empress favoured fledgling designers such as Charles Worth, while still being influenced by past style icons such as Marie Antoinette. Renowned for her love of pearls, Eugénie's penchant for grey pearls over the more popular white varieties made her something of a jewellery trailblazer in the 1800s. 
After the fall of the Second Empire, Eugénie fled to England where she sold her jewels to support the former royal family. Many pieces fetched enormous sums, including a strand of black pearls that sold for $20,000 at Christie's London in 1872. Other jewels were sold privately, including the grey pearls - which were bought by American millionaire George Crocker, the son of a railroad tycoon. The pearls were later acquired by another wealthy American industrialist family, with their last recorded outing being at a debutante ball in 1941.
The gleaming grey gems are noteworthy not just because of their remarkable history but also their exceptional lustre, colour and matching size, which is rarely seen in natural pearls. A report from the Swiss Gemmological Institute SSEF aptly described the grey pearls as "a very exceptional treasure of nature".
Read more about the history of pearls here