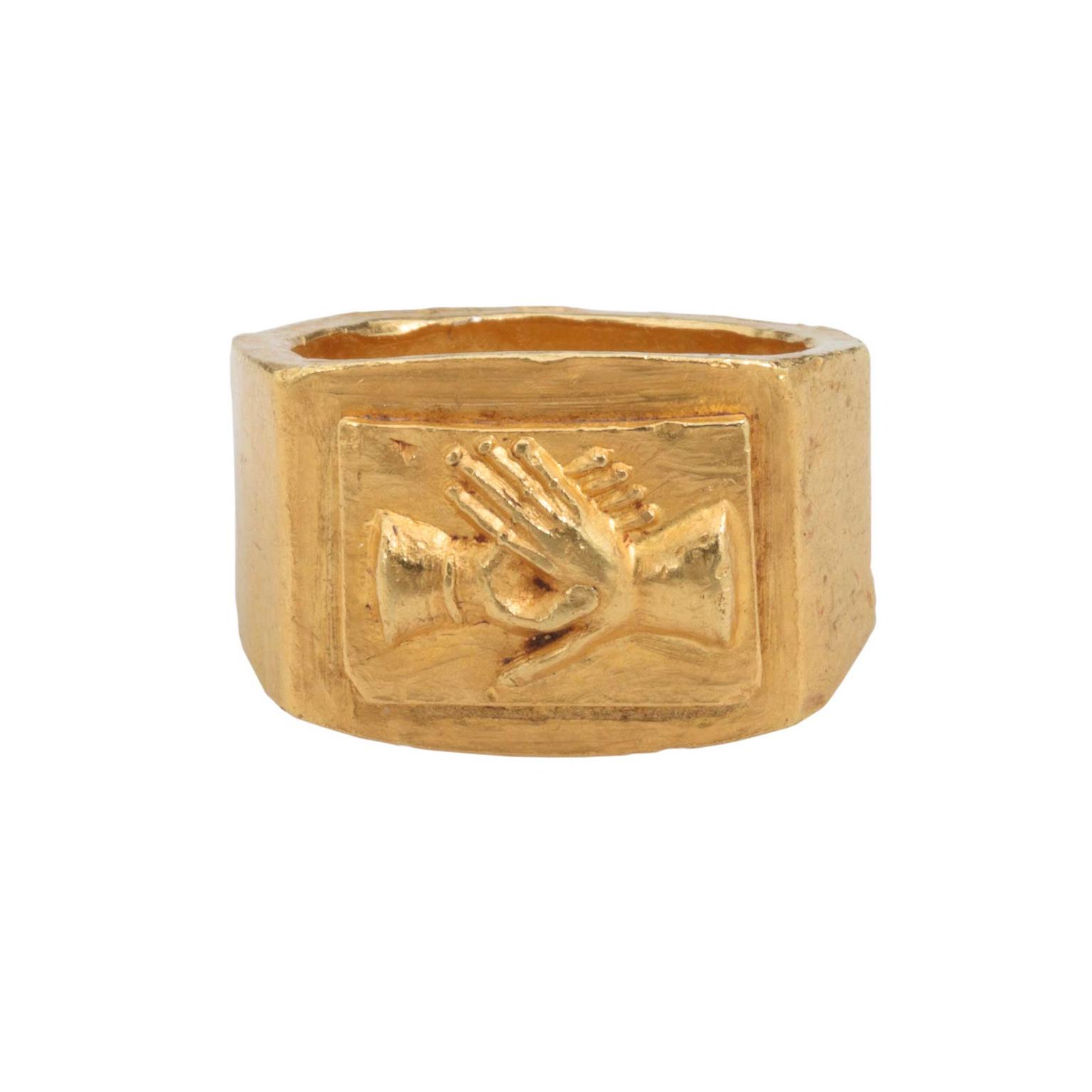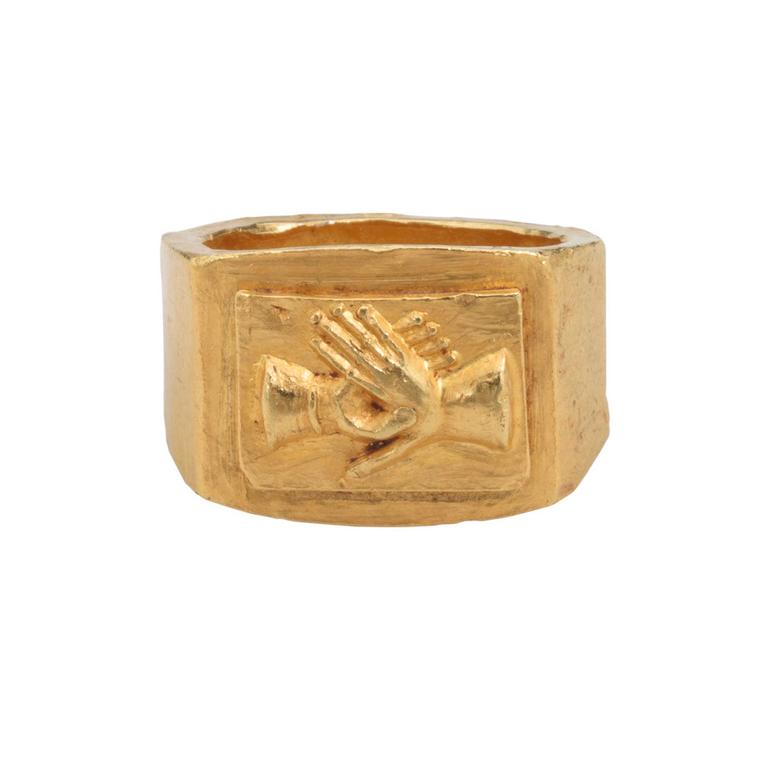 By Beth Bernstein
In many cultures, people use their hands to help convey emotions when communicating. Throughout history, shaking hands in friendship, holding hands in affection, or reaching out with a token of love to ask for a hand in marriage have all been captured in this expressive motif in antique jewellery.
Symbolising loyalty, strength, romance and fidelity are just some of the many meanings associated with hand motifs. From ancient Roman times through the sentimental Georgian and Victorian eras, hands have held many messages. In jewellery, for example, Fede Gimmel rings, from the Latin "mani in fede" meaning "hands in faith", and "Gemellus" twins, referring to the two hoops of the ring, date back to Roman times. During Renaissance and Medieval periods these were given as betrothal rings and resonated most as wedding bands throughout the 18th and 19th centuries due to their clasped hands, which swivel open to reveal one or two hearts.
Read more about the rise in popularity of antique rings with symbolic meaning
A variation on Fede rings are the popular Irish Claddaghs. All of the imagery of Claddaghs were found in early 18th century English motifs and feature two hands symbolising friendship, clasping a heart for love, surmounted by a crown, which signified loyalty.
Antique rings, brooches and pendants holding a flower signifies a gift of friendship or a token of affection. If it is a forget-me-not, it might be in remembrance of a departed loved one, and clasped hands refer to being joined together in unity. And then there is the placement of fingers on the hands. The pointer and pinky finger facing down, mano cornuto, meaning horned hand, is commonly believed to ward off evil spirits and bad luck.
Read our top tips for collecting antique rings
In Georgian and Victorian times, hand brooches and pendants were not only created from metal but some of the most alluring were carved from a variety of precious stones, including lava, vulcanite and Whitby jet. These antique brooches also held flowers and hearts symbolising friendship and romance, daggers for protection, and wreaths for mourning. Diane Richardson of The Gold Hatpin has her own private collection of hands fashioned from myriad materials and feels there is such beauty in a hand being carved from organic material.
Read more about the trend for antique brooches
Decorative Georgian chains were fastened by gold dimensional clasps. The most charming and collectible of both the gold and carved stone hands are those that wear their own miniature pieces of jewellery, such as engagement rings and bracelets with vivid coloured gemstones, while other hands wore highly decorative cuffs. These is definitely antique jewellery that can be collected and worn today, and then handed down to the next generation.
The Spare Room Georgian ring with carved turquoise hands, and opal and rubies set on each side.

Les Enluminures 2nd century cameo in gold and black onyx. This ring carving was known as dextrarum junctio, literally "right hands joining". This gesture symbolised unity, fidelity or loyalty, greeting or parting, and even harmony. 

Ishy Antiques clasped hands ring with turquoise ring on the top hand's finger. 

The Gold Hatpin Georgian chain with hand holding a snake, and jewelled with an emerald pinky ring.

The Antique Jewellery Company Fede Gimmel gold ring with ruby cabochons.

Bell and Bird forget-me-not diamond ring, with locket in the back.

Les Enluminures 3rd century marriage ring with clasped hands, originally from the collection of Benjamin Zucker.