In London's Swinging Sixties, Andrew Grima was the jeweller of choice for an eclectic mix of celebrities, socialites, royals and artists. Of all the British designers, it was his groundbreaking, bold designs that took influence from art and sculpture, which doused the British jewellery scene with some much needed glamour and excitement.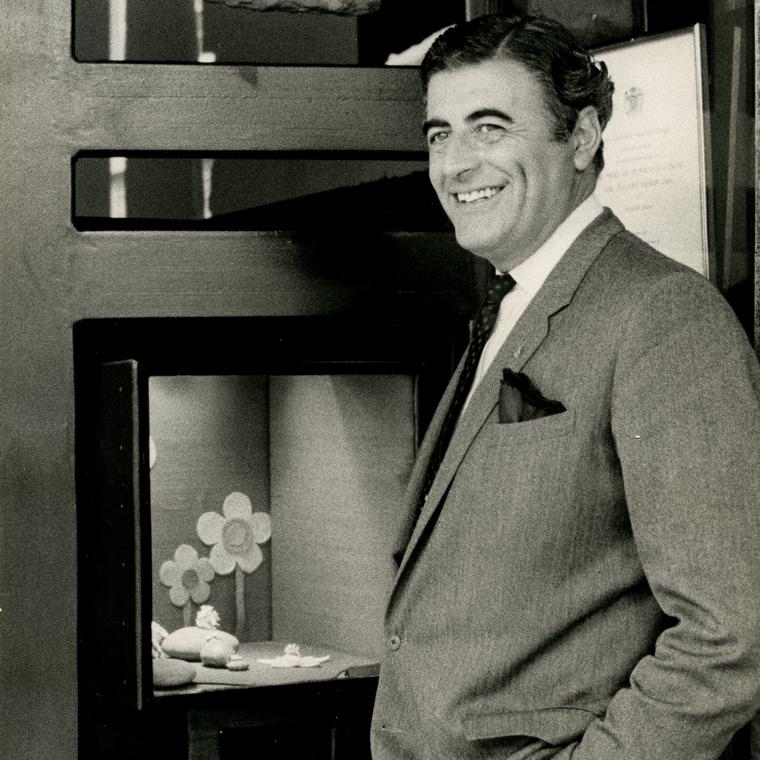 While Grima was born in Italy, he moved to London when he was five years old. His daughter Francesca Grima describes him as "very much the typical English gent". He started out his working life as an engineer before serving five years during World War II in the 7th Indian Division in Burma, and on his return home in 1946 he took a job in the accounts department at his father-in-law's traditional jewellery company. When a Brazilian stone dealer visited the company with a suitcase full of rough semi-precious stones, Grima was inspired - much to the surprise of his workmates - to create a collection of jewellery.  
Grima found himself hooked on jewellery design, for which he found an appreciative audience. In 1966, Grima opened a store on London's Jermyn Street and that same year was granted the Queen's Royal Warrant - he would go on to make 100 jewels for the royal family. In the decade that followed, he opened stores in New York, Sydney, Tokyo and Zurich, as his customer base became increasingly international. 
"He was very confident in his own ability and was a big risk-taker," says Francesca, who today carries on his legacy along with her mother Jojo Grima by designing jewellery under the family name as well as selling originals made by her father. "Had he not revolutionised English jewellery at that time, I am sure he would not have enjoyed the level of success that he did. A lot of our customers are interested in art and see him in the same vein. Very rarely do they buy just one piece but rather end up building a collection of Andrew Grima jewellery."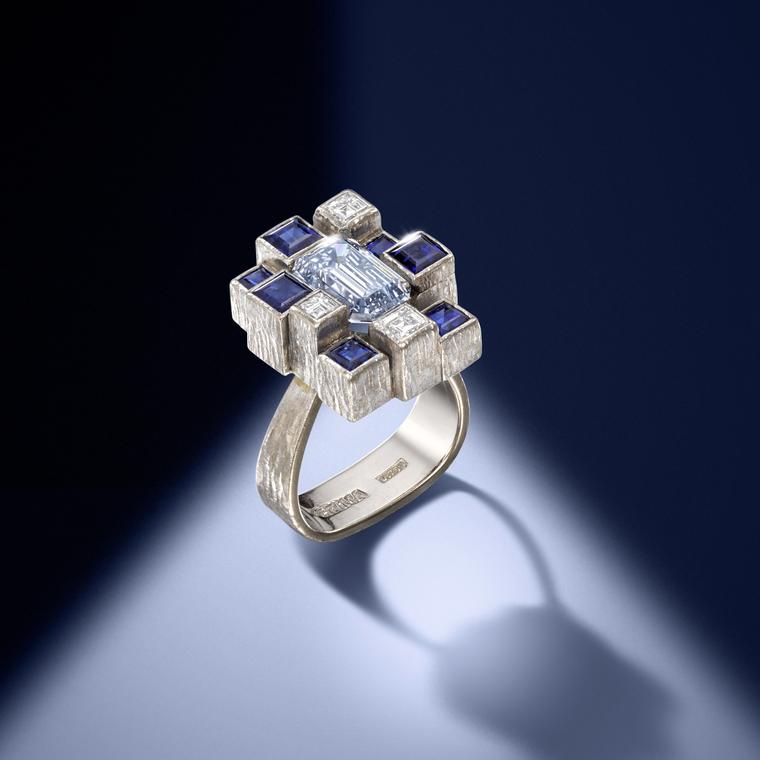 A recent sale at Bonhams London captured the attention of fans when an Andrew Grima ring set with a Fancy greyish-blue diamond, surrounded by square-cut sapphires and diamonds, sold on 5 December for £1.48 million. "Andrew Grima was a true innovator in the post-war era of jewellery design," says Jean Ghika, director of Bonhams Jewellery in Europe, who oversaw the sale. "Prices at auction are extremely strong and often pushed well beyond the pre-sale estimates, especially for works created during the 1960s and 1970s. These were very often one-off pieces or were part of a themed series and are now considered wearable pieces of art by a discerning band of collectors."
Outside the glare of international auctions, you can still pick up some Andrew Grima jewellery for a few thousand pounds, and antique dealer Sam Loxton of Lucas Rarities, who is an avid fan of Grima's work, believes they could make for a solid investment. "Andrew Grima was the most important of British jewellery designers of the 20th century," says Loxton. "Today, his works are in high demand although, surprisingly, pieces can be acquired from the mid-thousands to the mid-high tens of thousands. With a loyal following, I can only see prices continuing to rise. His pieces are as contemporary, fashionable and wearable today as they always were, as befits an independent jeweller who obtained international acclaim, superstar admirers and a royal warrant."
Mentioned in this article: