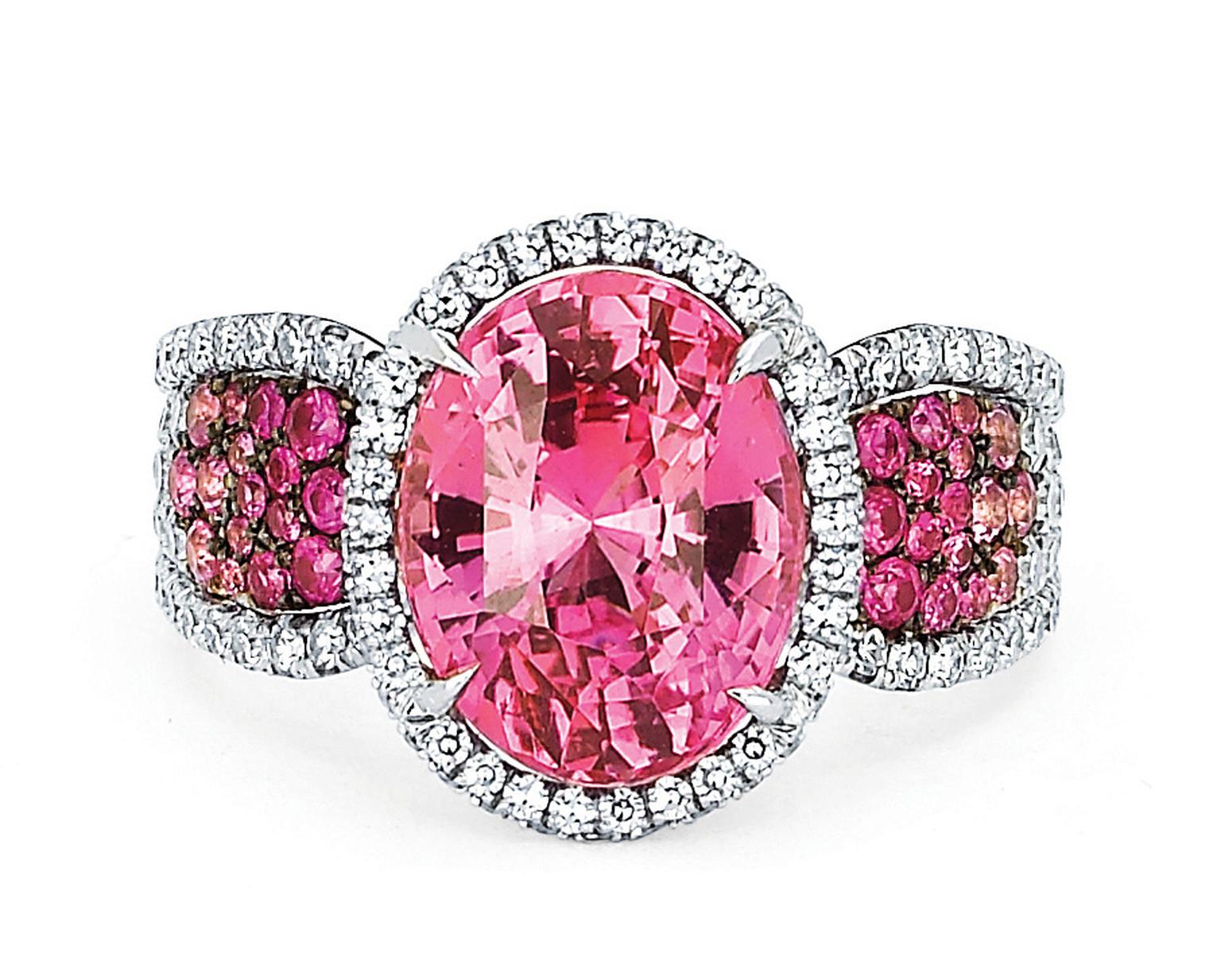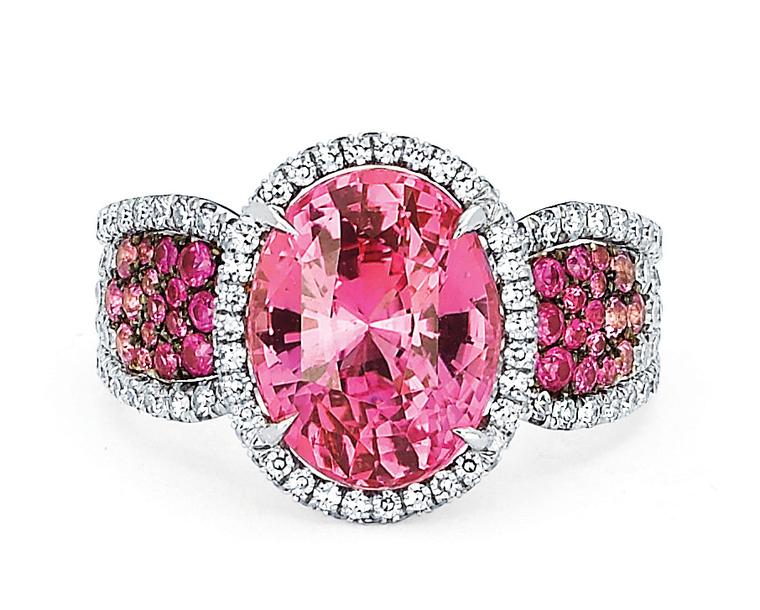 By Anthony DeMarco in New York
American jeweller Martin Katz is known for his high-quality diamond jewellery, pioneering micro-pavé settings and stackable "Microbrand" rings. However, during the past few years, Katz has been increasingly focusing on creating pieces with a variety of coloured gems. His Christmas jewellery uses a mix of emeralds, amethysts, fire opals, rubies, sapphires and other gems in cheery holiday hues, surrounded by micropavé diamonds and colourful stones.

Classic creations in the Martin Katz style, they focus on excellent materials and an adherence to quality designs and craftsmanship. His pavé work is impeccable. Cabochons are polished to a translucent finish. Several of his pieces have design elements on the back. "Attention to detail is one of my benchmarks," he says. "Maybe 90 per cent of what I do is unique and one only."

Now that colour is a major part of his palette, he is constantly in search of rare and unusual gemstones. "I approach things for true design and without concern for the difficulty and cost of making it," he says. "So I become really picky with the stones and even pickier with how to mount them. Working with sketch artists and mounters, I make them crazy. What I come up with is something that reflects a deep passion and vision. I'm not completely sure what I'm looking for, but I know it when I get there."

During the 1980s, Katz was among the first independent jewellers to place his pieces on Hollywood stars at major events, including Nicole Kidman, Barbra Streisand and Ashley Judd. Many remain true to Katz's work today, including Sandra Bullock, who wore Katz's 23.58ct black spinel briolette earrings and white gold clip-on bangle bracelet to the September premiere of the film 'Gravity' at the Venice International Film Festival.

It is perhaps appropriate, then, that the Beverly Hills-based jeweller uses a film analogy to describe his work. "My first consideration is what do I want my art piece to say? My second or third [consideration] is, is it going to sell? It's like an art film as opposed to an action film."

Katz has expanded his talent to hotel design with the recently completed 'Martin Katz Jewel Suite' in the newly renovated Towers at The New York Palace hotel. Bigger than most Manhattan apartments, the three-storey, 5,000sq ft suite includes a living room, dining room and entertainment lounge with an elevated spa. The signature element is a 20ft 'Waterfall of Diamonds' chandelier, which runs along a spiral staircase.
A rotating selection of Katz's jewellery, many from private collections, will be on display in a gallery setting and original artworks - indicative of the designer's 25-year history - line the walls. The suite costs US$25,000 a day and includes a Martin Katz diamond Microband ring and a consultation with the designer. Designing the suite was easy, according to Katz. "It was like designing my house."
Martin Katz emerald and diamond drop earrings set in platinum, featuring two "intense green" round Colombian emerald cabochons totalling 20.57ct, tapered bullet diamonds, crescent half moon diamonds and microset diamonds.

Martin Katz white gold ring with a 13.18ct oval red opal cabochon, microset with diamonds, tsavorite garnets and orange-red sapphires.

Another view of Martin Katz's star sapphire cabochon ring.

Martin Katz yellow gold earrings set with two pear-shaped fire opals totalling 53.51ct, diamonds and orange sapphires.

Cabochon rubellite and diamond earrings by Martin Katz in white gold, set with two pear-shaped rubelites totalling 22.58ct and two "fang"-shaped diamonds, microset with diamonds and pink sapphires.

Martin Katz white gold ring with a central 20.55ct colour-changing "violetish" blue star sapphire cabochon from Sri Lanka, microset with diamonds and sapphires.

Inside the 'Martin Katz Jewelry Suite' at the Palace Hotel in Manhattan. The main living room includes a grand piano and 20ft 'Waterfall of Diamonds' chandelier designed by Katz.

Martin Katz Flower Choker Necklace with 85 round diamonds, 28 pear shape diamonds and 14 marquise shape diamonds.

Jewellery to the stars and pioneer of microsetting, Hollywood legend Martin Katz's boutique is in Beverly Hills.

Martin Katz white gold ring with a 4.25ct oval pinkish orange padparadscha sapphire, microset with diamonds and pink sapphires.