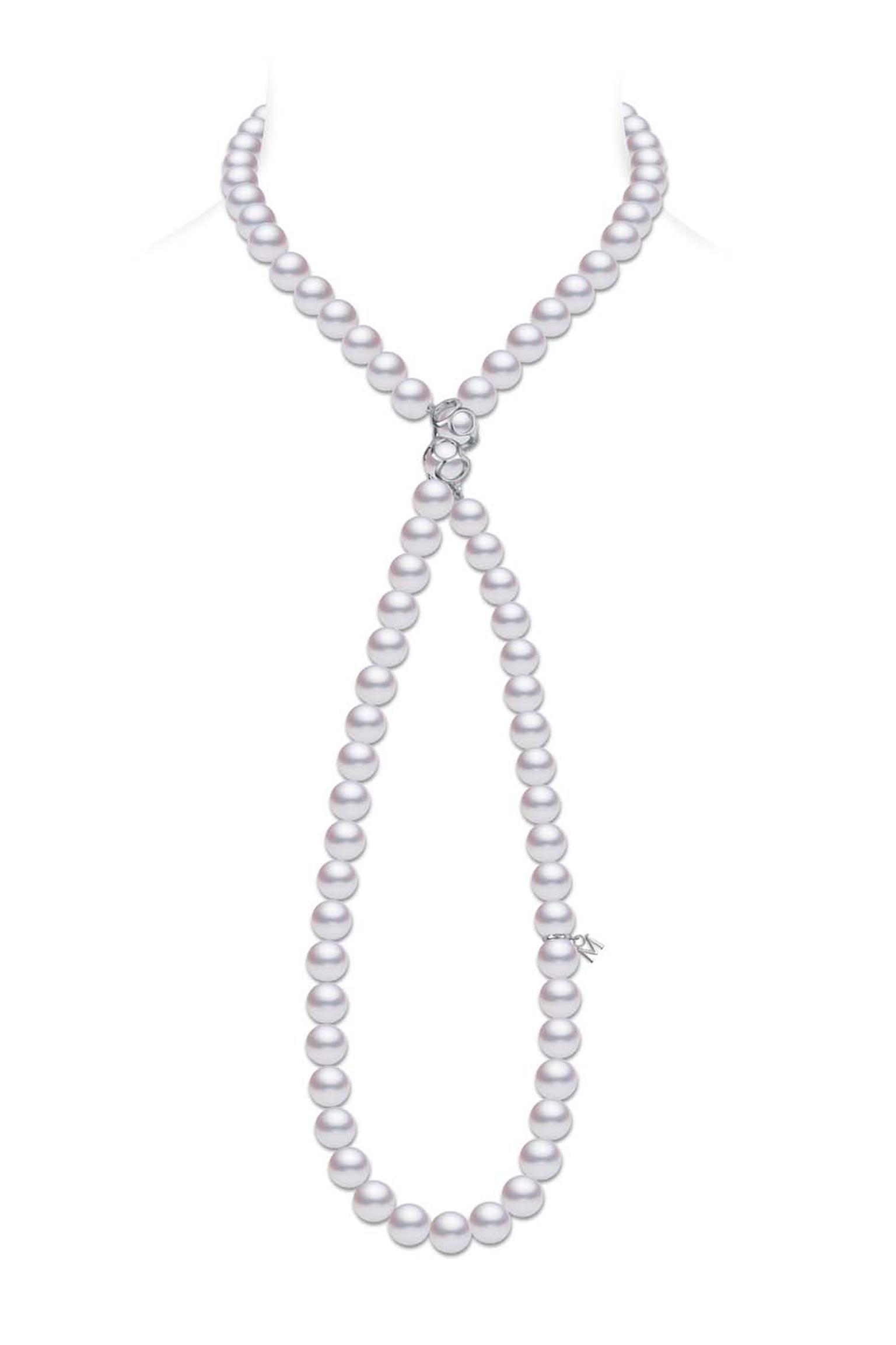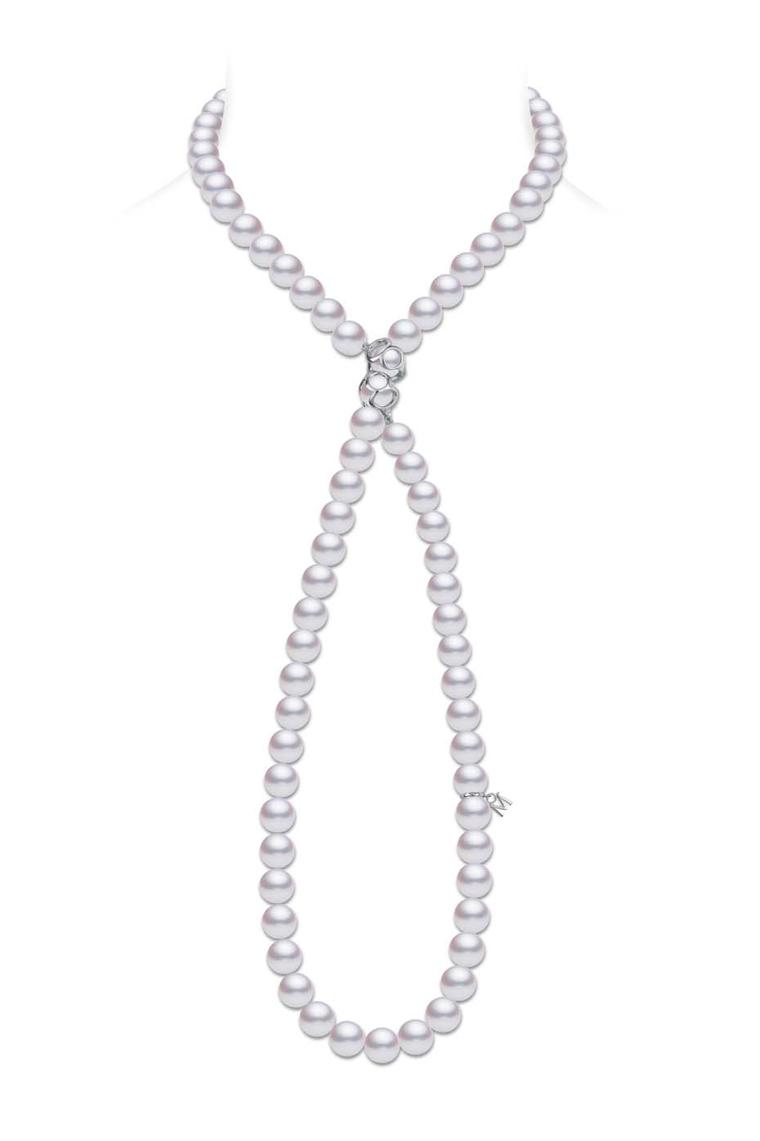 Kokichi Mikimoto's desire to "to adorn the necks of all the women of the world with pearls" might have been a little far-fetched, but the empire he founded in 1893 has gone a long way in supplying the market with the finest cultured pearls available.
The new Double Eight necklace, with its lustrous strand of 88 (double eight) Akoya cultured pearls, performs two functions: first as a versatile necklace that can be worn in a multitude of styles and second as a talisman for good luck and fortune. The number eight, at least in Chinese culture, has the same pronunciation as the word for luck and fortune. When the number is doubled, as in the Double Eight necklace, good luck and fortune are said to increase exponentially.
Putting aside fun superstitions, the new Mikimoto Double Eight necklace, which belongs to the Double Eight collection, is strung with beautifully spherical Akoya cultured pearls that measure between 8 and 8.8mm. It might seem strange to describe a pearl as 'spherical' because we associate pearls as being round, but the great difficulty in cultivating pearls is getting them to come out of their oysters in a perfect, spherical form. Even mother nature has a hard time producing perfectly round pearls. Thanks to Kokichi Mikimoto's perseverance, the world's first round Akoya pearl was cultured and harvested in the waters of Japan in 1905.
The generous strand of Akoya pearls can be worn in a variety of ways thanks to the white gold clasp, which is made up of circles to form numerous number eights. By fitting the clasp near the collar bone you can create a figure of eight that is shorter at the top than at the bottom; if you move the clasp to a mid-navel position, the proportions of the two loops alter dramatically to create a lovely lariat. The possibilities are infinite, catering to casual and smart occasions and entirely up to your mood and creativity.
The innovative clasp, which is made up of circles to form numerous number eights, means that Mikimoto's 88 necklace can be worn in a multitude of ways.

Celebrating luck and fortune, Mikimoto's Double Eight collection necklace features 88 perfectly matched cultured Akoya pearls.

Mikimoto's Double Eight necklace is available from the pearl jeweller's New Bond Street Boutique and Harrods Fine Jewellery Room.