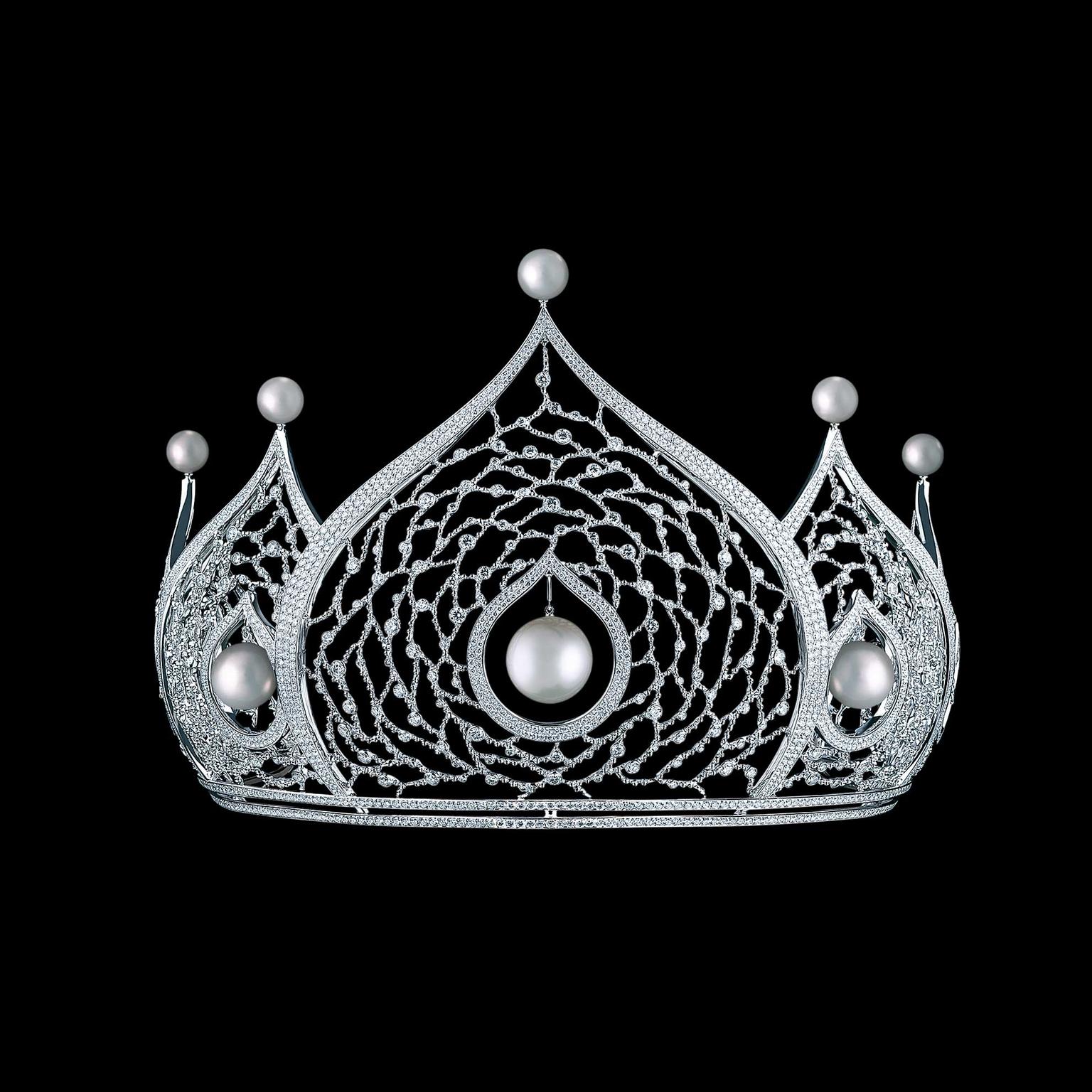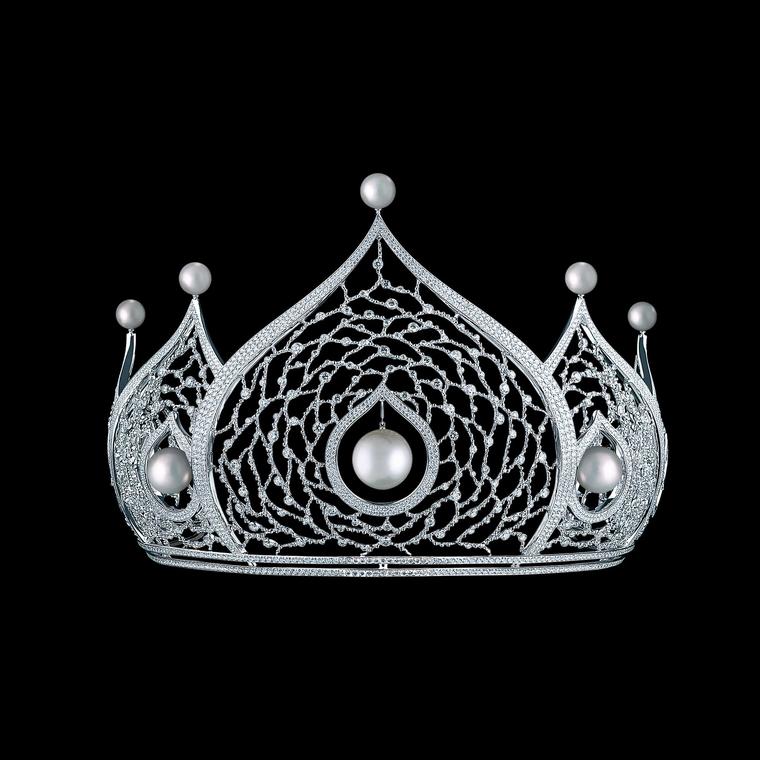 Despite the princess connotations they inevitably conjure up, bridal tiaras are not just the preserve of traditional weddings. If your dream wedding is more cool than chintz, you can still up the style ante with contemporary yet elegant tiaras, which will finish off your outfit beautifully.
There are plenty of unique bridal tiaras for discerning brides who want to look glamorous on their wedding day without going overboard on the intricate bridal jewellery.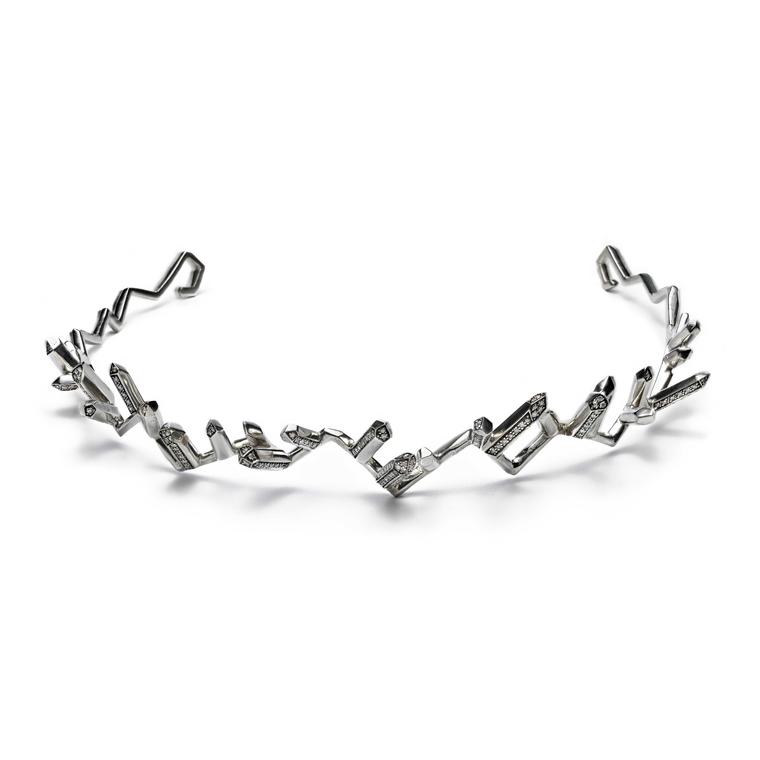 Bibi van der Velden tiara is the perfect headpiece for a stylish, modern bride. The Dutch designer is renowned for her unique jewellery, and this diamond bridal tiara reflects Bibi's bohemian aesthetic.
Or why not add a flash of colour to your bridal jewellery with a rainbow-hued gemstone tiara like this one by British jeweller Solange Azagury-Partridge. Crafted from blackened white gold and set with coloured diamonds, rubies and pink sapphires, the Rainbow tiara features a shimmering black opal centre stone.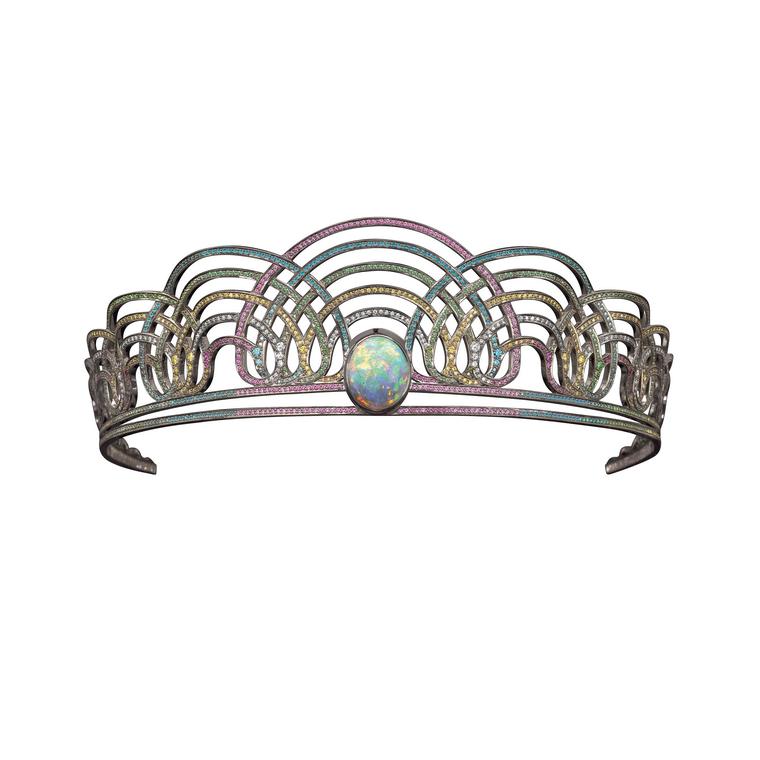 When Cornwall-based jewellery designer Mirri Damer was asked to create a crown for comedian Dawn French to wear at her inauguration as Chancellor of Falmouth University, the resulting headpiece was anything but traditional. Taking inspiration from the flowers and fauna on Cornwall's windswept coastline, the Mirri Damer tiara has a rustic feel that makes it perfect for brides who are looking for something a little bit different. While the tiara worn by Dawn French was a one-off design, Mirri also undertakes private commissions.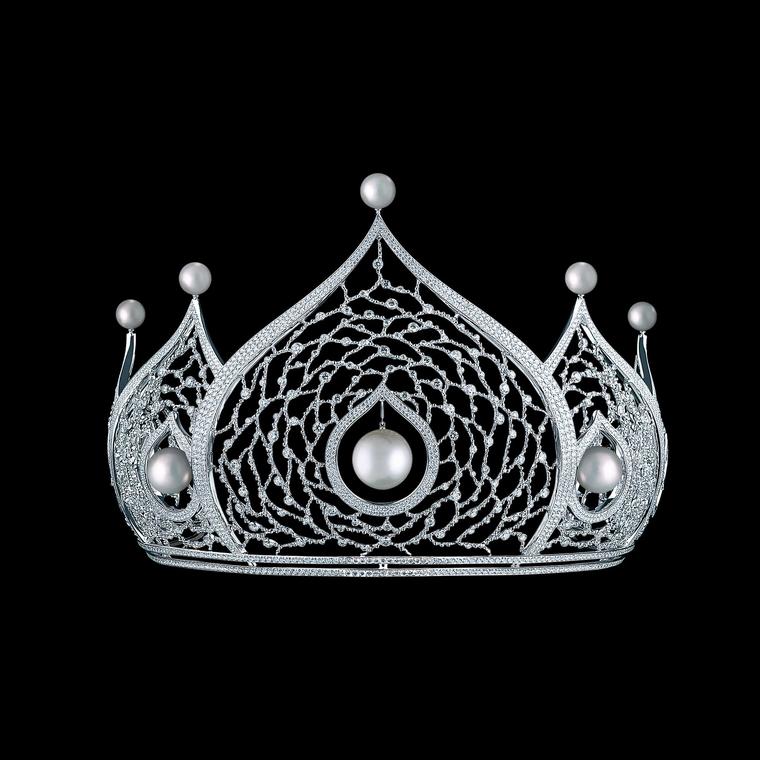 Russian artist-jeweller Maxim Voznesensky is launching a new high jewellery line under the name Maxim V at Bentley & Skinner this month. The Vivid Treasures collection, inspired by the classical Fabergé egg, includes this exquisitely crafted tiara in white gold set with 2,358 diamonds and 14 rare pearls. The Miss Russia Crown is the most expensive tiara in the Maxim V collection, priced at an eye-watering $1 million. With a dome-shaped design inspired by the Byzantium art of ancient Russia, this creation easily tops our list of the most covetable contemporary bridal tiaras.
Rainbow tiara by British jeweller Solange Azagury-Partridge in blackened white gold, set with a black opal and coloured gemstones.

The flowers and fauna on the coastline of Cornwall inspired this Mirri Damer gold tiara set with tiny seashells and Serpentine - a Cornish semi-precious stone. 

With its jagged edges covered in single-cut diamonds, this Bibi van der Velden Rock Crystal tiara is the perfect headpiece for modern brides. 

Maxim V tiara in white gold set with 2,358 diamonds and 14 rare pearls - part of Maxim Voznesensky's Vivid Treasures bridal jewellery collection launching at Bentley & Skinner this month.