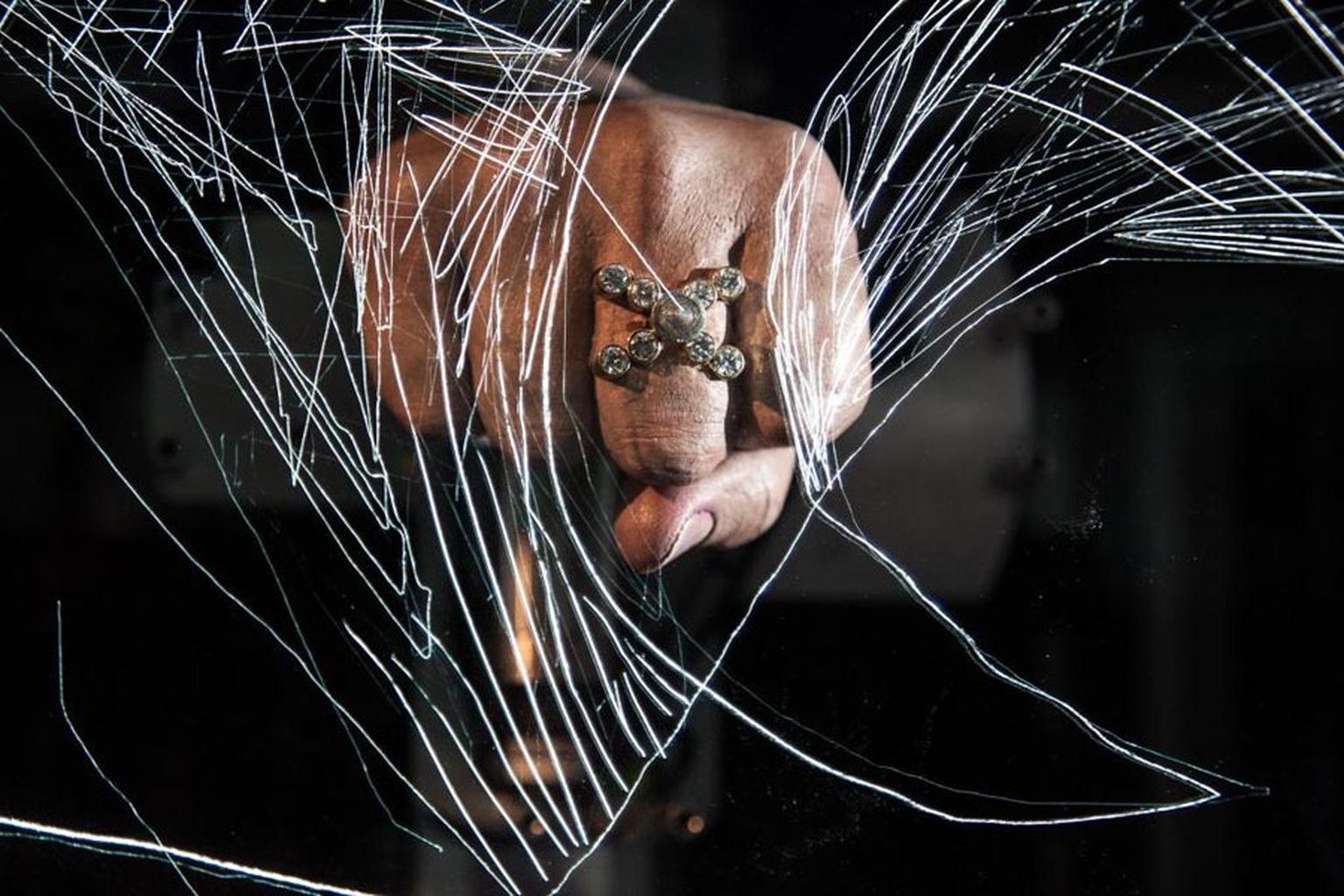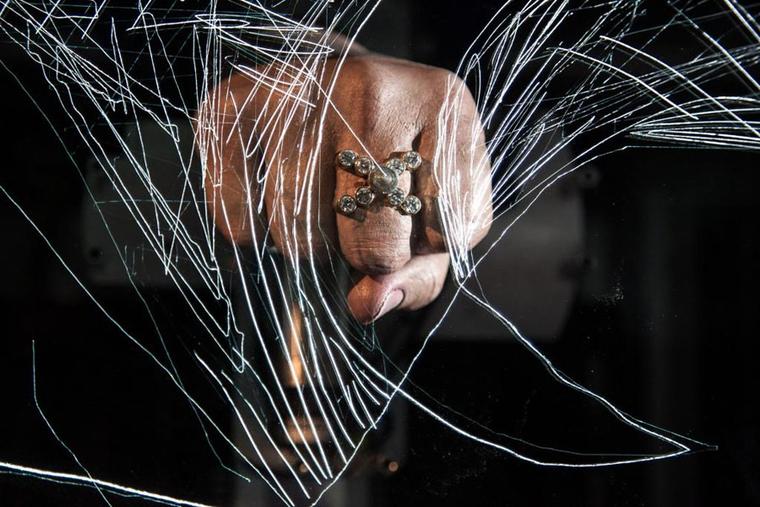 Steinmetz Diamonds has collaborated with the artist Ron Arad on his latest project, 'Last Train', which will go on show at the 55th Venice Biennale later this year. 
One evening, London-based creative Ron Arad missed the last train from Naples. As the train doors closed in front of him, he saw someone inside the carriage, scratching drawings onto the windows with a ring on his fist. "It reminded me of the images of Picasso drawing with a match in the air," the artist commented. "Although I didn't know how I would get out of Naples that night, I felt like I was compensated by witnessing some beauty that no one else had seen before."
Inspired by the event, the artist set about recreating his own glass sketchings, joining forces with Steinmetz Diamonds to make it a possibility. 
The 'Last Train' project sees Arad, amongst other artists, create their own works of art on glass, using a specially designed diamond ring. The ring, created by Steinmetz Diamonds - which is renowned for its work in the diamond industry - is a simple 'x' shape, with a particularly pointed diamond in the centre. The artists, including Ai Wei Wei, Anthony Gormley and Francesco Clemente, will design their own drawing on an iPad, which will be scratched directly on to a glass pane using the diamond ring. 
Diamonds have long been used in this way - ever since Elizabethan times when Elizabeth I would scratch love vows on bottles with her 'promise ring', which featured a diamond pointing outwards. 
The first in what will become a series of artistic collaborations by Steinmetz Diamonds to highlight the synergy between art and diamonds, the project aims to show not only the beauty of diamonds but the strength of the raw material.
'Last Train' will go on show at the 55th Venice Biennale International Art Exhibition from 1 June - 24 November 2013. 
Ron Arad next to his 'Last Train' glass sketching, which was created using a specially designed Steinmetz Diamonds ring.

Steinmetz Diamonds has collaborated with artist Ron Arad on a unique art project entitled 'Last Train', inspired by scratchings on a glass window pane.