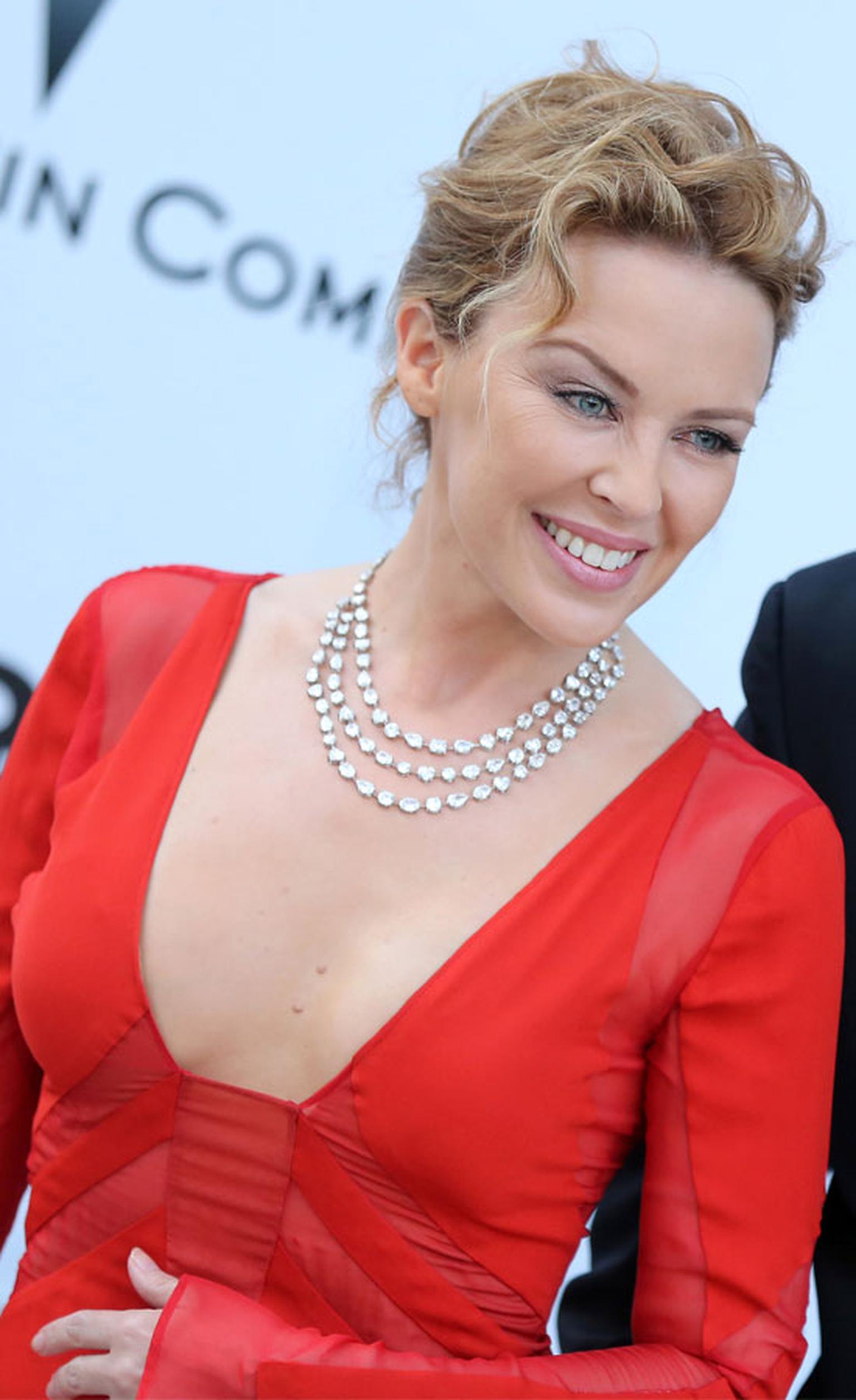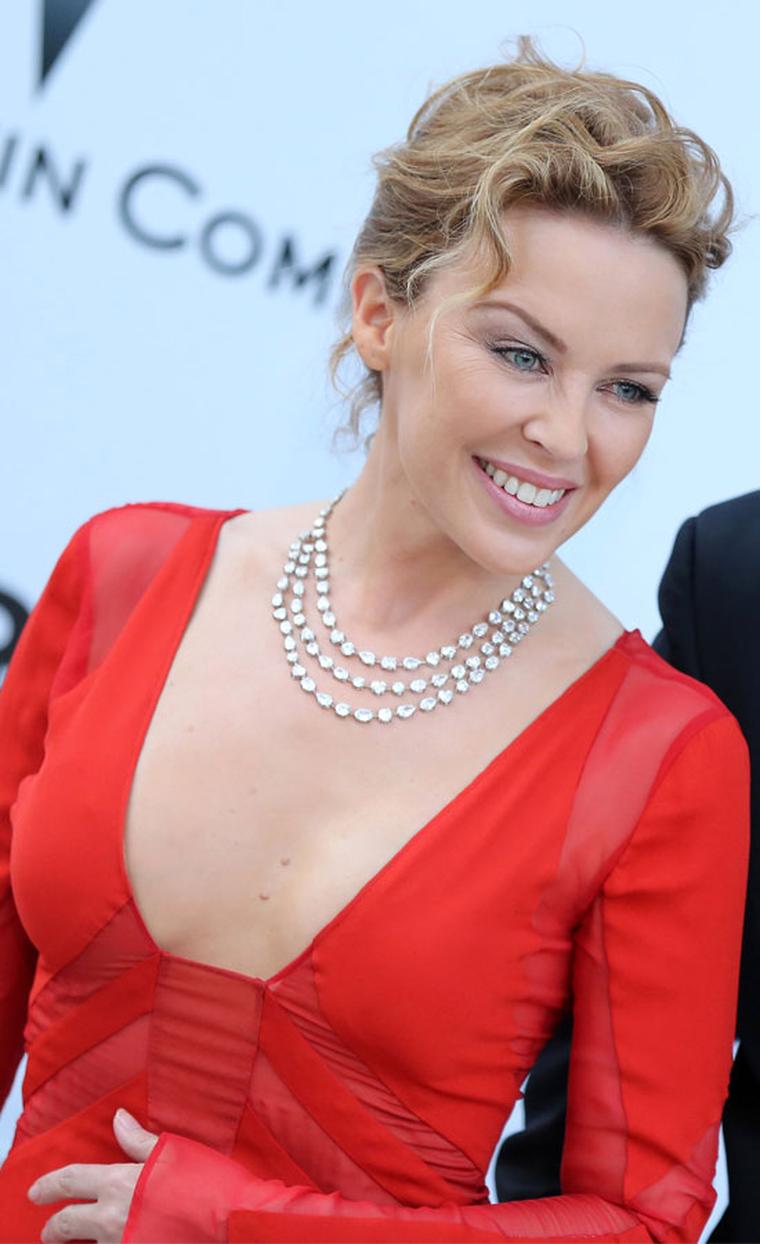 The amfAR 'Cinema against AIDS' auction and dinner held at the Hotel du Cap to coincide with the Cannes Film Festival 2012 raised 10 million euro last night as over a dozen lots that ranged from a wardrobe selected by Carine Roitfield to a diamond studded Mickey Mouse pendant by Chopard and a Damian Hirst paintings came under the hammer.
The evening opened with Harvery Weinstein and Heidi Klum starting off the auction and enticing 1000 guests to part with as much money as possible to help this AIDS charity. Auctioneers Simon de Pury and Humphrey Butler provided a lively show and Butler kicked off with a Cartier Perpetual Calendar watch which he promised: " will make you look as sexy as Heidi and as rich as Harvey." To add interest to the lot, Heidi promised to give the top bidder a massage.
Janet Jackson took to the stage to present Damien Hirst's 'Beautiful Nectar' painting that sold for 700,000 euros and Eva Herzigova offered her black leather Dior dress to complete the Elizabeth Taylor Redemption Chopper motorbike lot. Mila Jovovich and Doutzen Kroes entered into a bidding frenzy for the L'Oreal customised lipstick in diamond set case by Chopard. Diane Kruger and Karl Lagerfeld presented the portrait session with Peter Lindbergh but one of the most hotly contested lots was the opportunity to star in a film by Karl Lagerfeld and Harvey Weinstein that sold twice over with the top prize of 500,000 euros offered by a Russian couple.
Antonio Banderas sung a few lines from the song "Besame Mucho" and Jessie J electrified with her sexy rendition of "Price Tag" in a red dress slashed to the thigh.
Chopard, who have long been supporter so this event co-sponsored the evening and donated generously with diamond-set Mickey Mouse pendant and a portrait of Mariyn Monroe by Milton H Greene.
Polish super model Anja Rubik wore Chopard at amfAR charity auction where 10 million euros were raised for AIDS research.

Caroline Scheufele wore her creation, the Marilyn Monroe Tribute necklace at the amfAR evening at Hotel du Cap. Chopard are supporters of the charity and donated a diamond-set Mickey Mouse and portrait of Marilyn Monroe by Milton H Greene that raised 80,000 euros for that evening

Clotilde Courau, wife of Emanuele di Savoia, wore Chopard diamond earrings to the amfAR charity auction.

Kylie Minogue wore a three strand diamond necklace by Chopard that brightened up the amfAR auction.

Lily Donaldson wore Chopard at amfAR Cannes 2012

Rose McGowan wore Chopard at Cannes Film Festival.

Kylie Minogue wore Chopard at the AmfAR auction held during Cannes Film Festival to raise money for AIDS research. The slightly mussed-up hair and edgy dress take the formality out of this very valuable diamond necklace.