Recycling is the new buzzword in bridal jewellery as designers report an increase in clients who want to create bespoke engagement rings and wedding bands out of inherited jewels. "Jewellers have always been forward-thinking when it comes to recycling - you don't throw away diamonds and gold if they don't suit your style any more," explains jeweller Jon Dibben. Alongside the financial incentive, "the other reason for recycling family gold and gems instead of buying new - and by far the best reason for taking this route - is sentiment," he continues. 
The emotional connection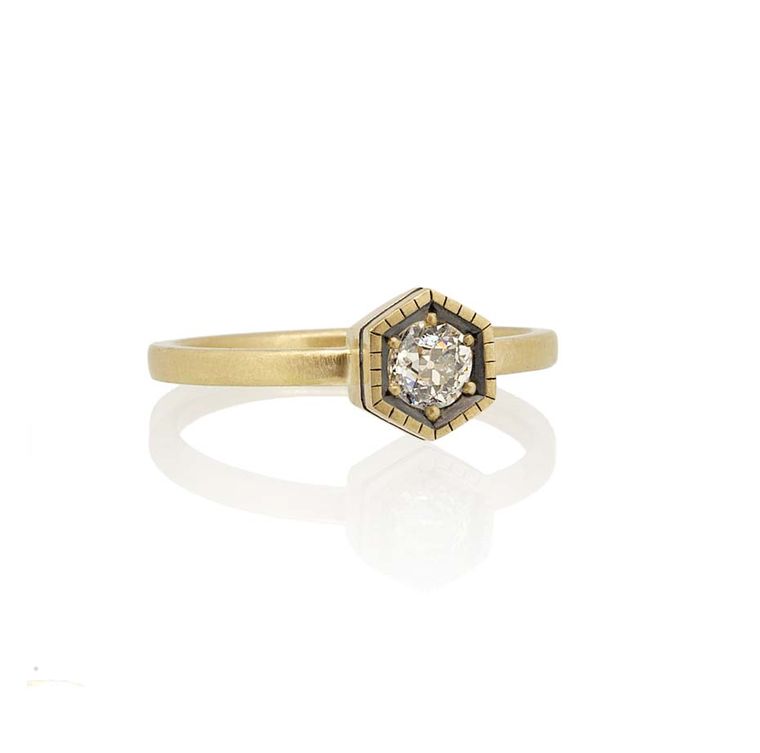 Dibben recently made recycled wedding rings for a couple from gold that had been donated by both of their families. "Old wedding rings from grandparents and aunts, broken pieces of jewellery that once meant something to those relatives… melting it all together with a big flame before forging it into new bespoke wedding bands seems like an alchemical joining of the two families," he explains.
Amanda Li Hope, another jeweller who regularly designs bespoke engagement rings for her clients using inherited materials, agrees that emotional connection is the driving force. "Using an heirloom piece gives members of the family a chance to be a part of the story," she says.
The taste test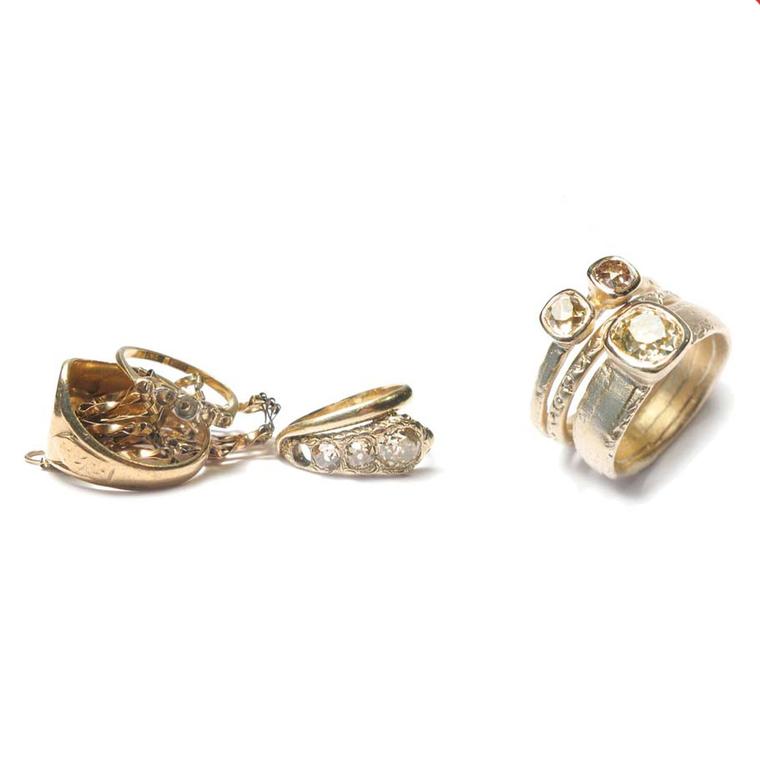 The key is reworking the original jewels so that they suit the new owner's lifestyle and taste. "There is nothing sadder than jewels locked in a safe, not seeing the light of day, because they don't suit the current owner's style," points out jewellery designer Jessica McCormack. Unusual recycling requests aren't out of the ordinary either, according to jeweller Diana Porter, who says that one third of her bespoke commissions incorporate recycled jewellery. "One of my customers had handfuls of old gold jewellery and had it remade into a striking seven-piece cage ring that covered the length of her finger."
Recycling jewellery: a how-to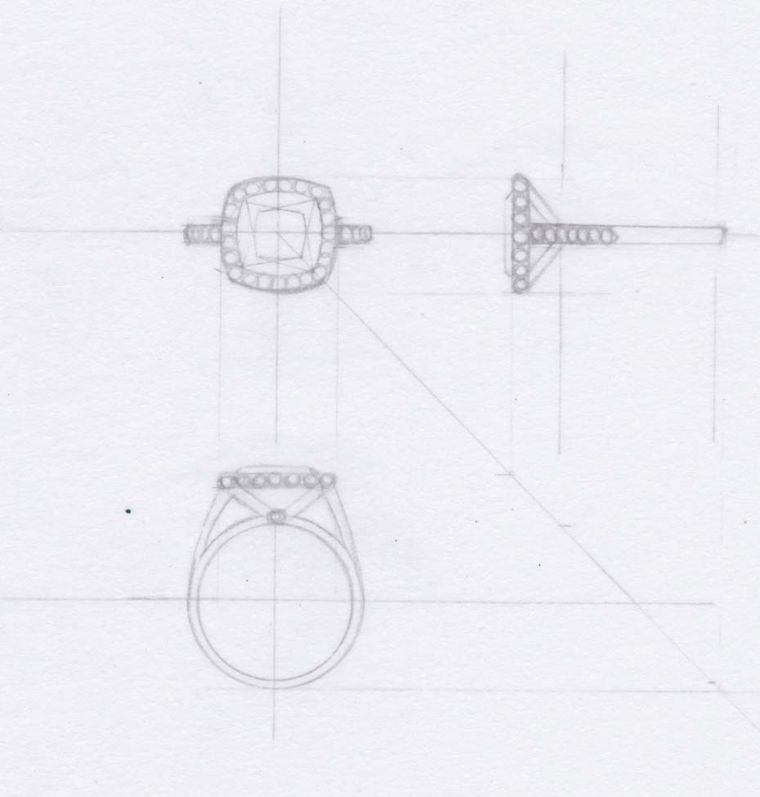 The unique nature of each client's original materials, and how clear a vision they have of their reworked piece, generally shapes the design process. Gee Woods, a London-based designer, has a clear strategy. "First I meet with the client to discuss ideas and see the old ring, then I draft some sketches and, if necessary, source some additional stones before doing a painting to scale from three angles. Then we start on unsetting the heirloom ring and making the new one," she explains.
Hattie Rickards thinks it's important to get client approval and comment at every stage. "This way they are fully immersed in the process. The client can choose which concepts are turned into drawings, then we do 2D technical drawings, 3D CAD renders and mock-ups and even produce a wax model."  
It can, however, be hard to take apart beautiful original pieces, so be sure you're ready for a new lease of life for your jewels. Dibben has recently converted a beautifully made antique brooch into nine rings. "The family couldn't justify keeping it as a brooch - they didn't wear it - so we are now using the diamonds to make a recycled eternity ring for the client and her three daughters, as well as diamond stacking rings for her five granddaughters' 21st birthdays."
It's no wonder the idea is catching on; one discarded brooch transformed into a handful of heartfelt rings adds up very nicely indeed.