Everyone dreams of a sparkling Christmas, but in some homes the festivities will be a little bit more sparkling than others, especially if dinner involves crackers loaded with nearly £1 million-worth of diamonds.
But before your guests even cross the threshold, there is a golden opportunity to dazzle them and give them a taste of the sort of precious festivities they are about to embark on by adorning your door with a wreath created by Mayfair florist Paul Thomas. This ultimate Christmas decoration - which its makers describe as "priceless" - will be fitted with a selection of diamond jewels of your choosing from Ritz Fine Jewellery.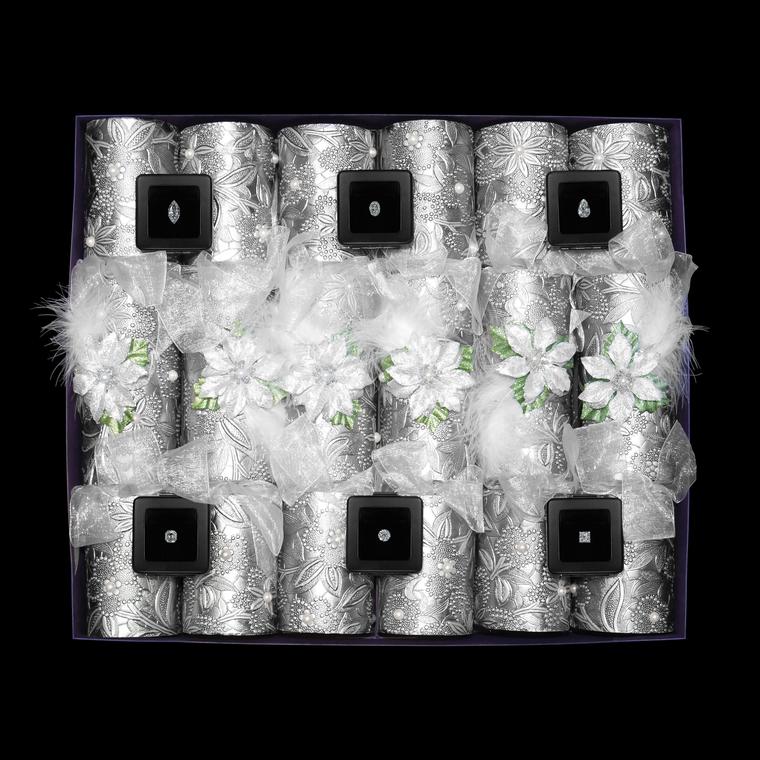 London jeweller Tresor Paris has teamed up with exclusive luxury goods website VeryFirstTo to create a set of six Christmas crackers, each containing a single diamond and with a price tag of £995,000. The element of surprise lies in which cut you will get. Will your cracker deliver a 3.00ct oval-cut diamond, a 4.00ct marquise-cut stone, or the most expensive diamond in the set, a 3.00ct pear shape worth £247,000?
When you've pulled a set of crackers like these, it's definitely time for a glass of champagne to celebrate, and Harrods has just the right bottle. For £18,000 a pop, you can toast each other's good health in style with a bottle of 2002 Louis Roederer Cristal, presented in a bottle encased within a network of 24ct gold-plated medallions, which took two master goldsmiths four days to create.
And champagne like this can't just be tipped into any old glass, so back to Harrods you go for a pair of solid silver champagne flutes crafted by Grant Macdonald. The flutes, which cost £3,060 for the pair, are from the award-winning British silversmith's Aston Martin collection and are sold in a presentation box bearing the car manufacturer's logo.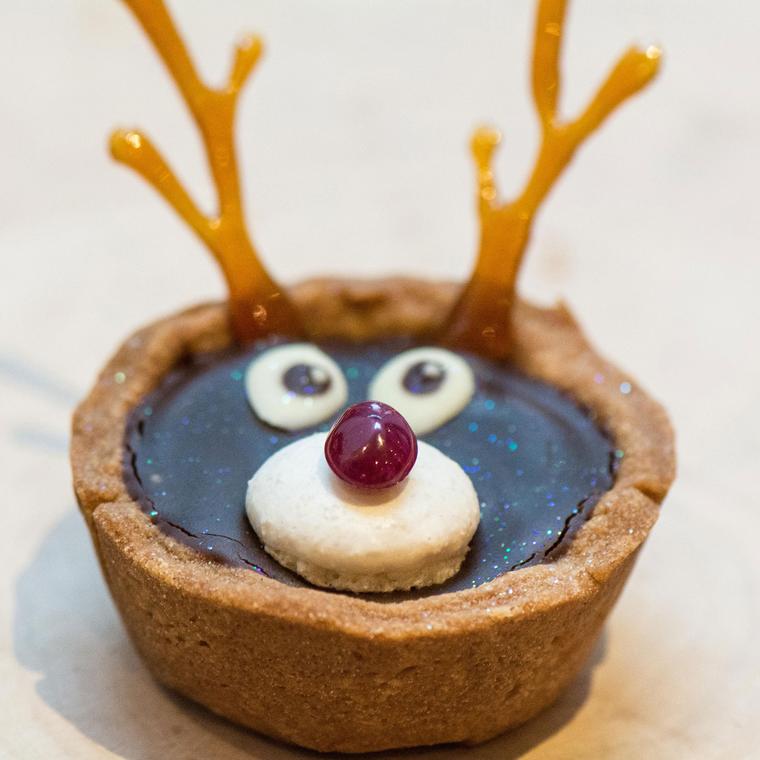 A little nibble with a glass of champers is always a good idea, and VeryFirstTo has the ultimate festive tart. It has teamed up with baker to the stars Georgia Green to create some very cute Rudolph tarts filled with chocolate ganache and salted caramel, and topped with a tiny macaron and an ethically sourced Sri Lankan ruby cabochon for the red nose. Good news for festive bargain hunters, these are available at a wholesale cost of just £495 per tart, 10% of which will be donated to the Prince's Trust.
Of course, no Christmas is complete without gifts, but what to get someone who has everything? How about a new smartphone? We particularly like the look of the new Savelli Genève model available at Selfridges, which encases all the latest technology inside a white gold case set with 75 baguette-cut emeralds and 900 brilliant round diamonds. Yours for just £118,188.
While the trappings of good food, wine and presents are central to a great Christmas, what the festive season is all about is spending time with family and loved ones, so why not mark this year with a very special snow globe? Leah Andrews has created snow globes for some of Hollywood's brightest stars and for £3,270, available from VeryFirstTo, she will create a globe with hand-sculpted micro sculptures in the likeness of your family, set against a snowy backdrop glittering with five 0.07ct diamonds.
With a truly luxurious Christmas Day firmly in the bag, it's time to relax back into the sofa under the glow of a glorious Christmas tree topped with a star created by 77 Diamonds for VeryFirstTo. The sterling silver star has been set with more than 280 diamonds weighing more than 12cts. And when Christmas is over, the 5.00ct round brilliant diamond at the centre of the tree topper can be removed and worn as a necklace. We'll raise a glass to that.
For more gift ideas, browse our guide to cool Christmas diamonds