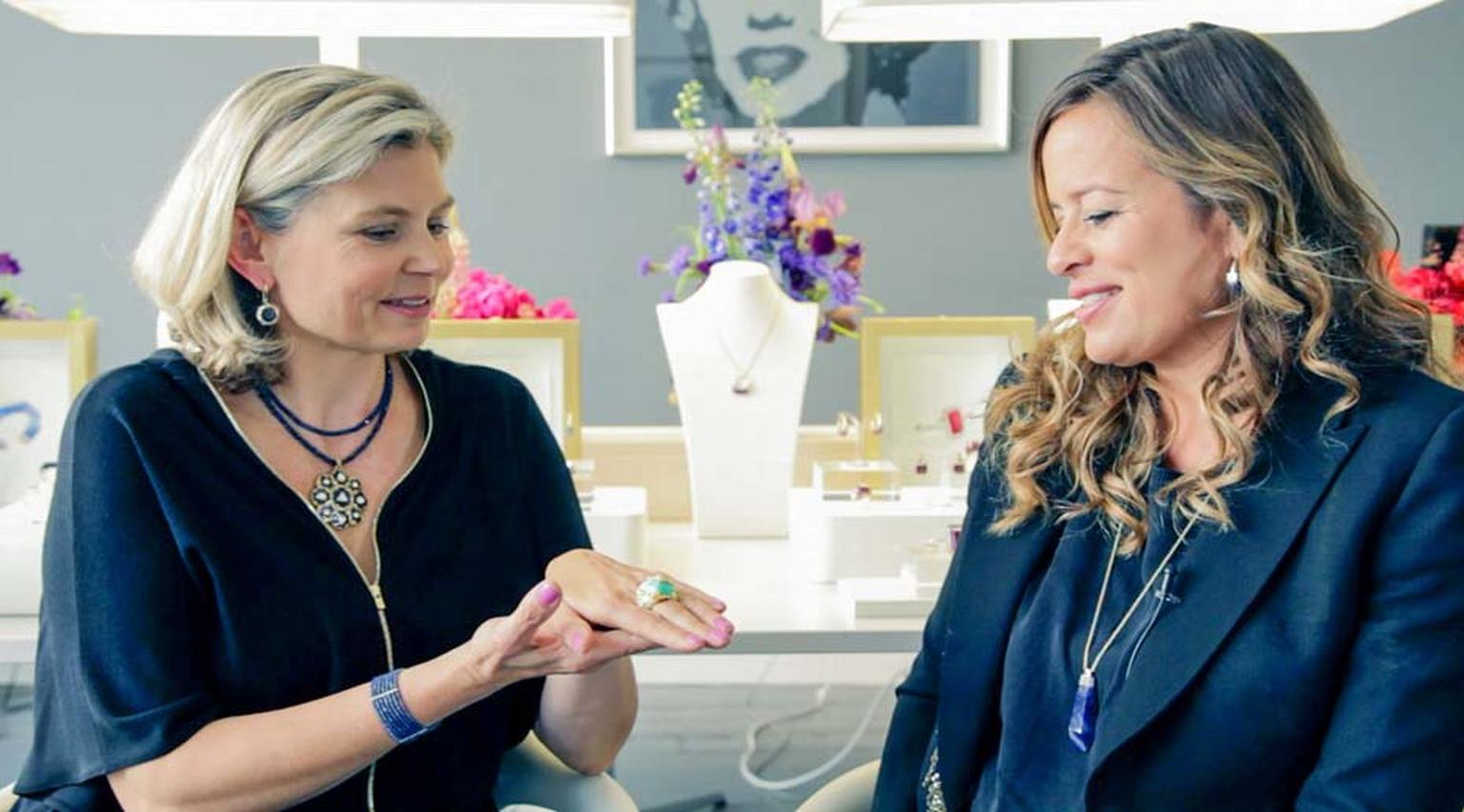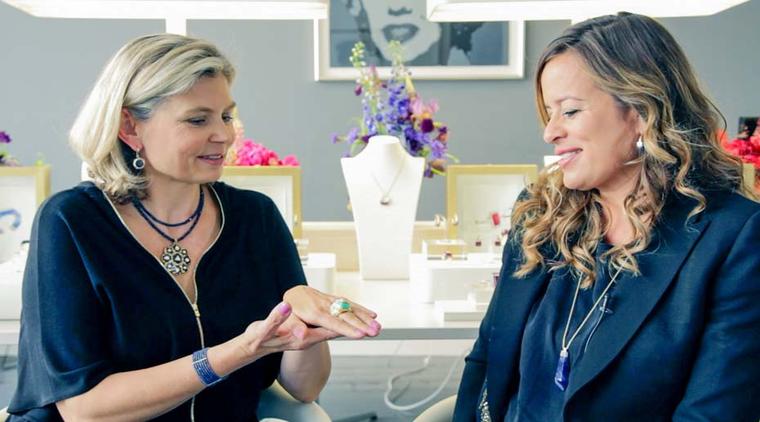 With over 20 years in the business, Jade Jagger's eponymous jewellery brand is enjoying success overseas - at Bergdorf Goodman in New York and on the website 1stdibs.com - as well as at home in the UK, on matches.com.
Unique and wearable, Jade's designs are all newly made. But each piece also tells a story from a country steeped in a rich history of jewellery making that is almost as old as the country itself: India.
With all of her jewellery made in Jaipur, an Indian city renowned for its gem-setters, enamellers and goldsmiths, the influence of this beautiful country on Jade's designs is immediately evident.
I was lucky enough to be styled by Jade in her most recent Pope and Jaipur collections, including a beautiful polki diamond necklace, sapphire earrings and a chrysophrase ring. With Jade's keen eye for jewellery, we picked out a series of pieces together that I immediately fell in love with and could have easily have sauntered out of her New Bond Street Showroom wearing.
To watch part one of the video, in which I interview Jade to talk about her designs and inspirations, click here.
Jade Jagger Pope collection rough diamond and chrysophrase ring.

Jade Jagger sapphire and diamond necklace as worn by Maria Doulton in her 'Styled by Jade' video.

Jade Jagger and Maria Doulton discuss Jade's newest Jaipur jewellery collection, which features traditional Indian enamelwork.