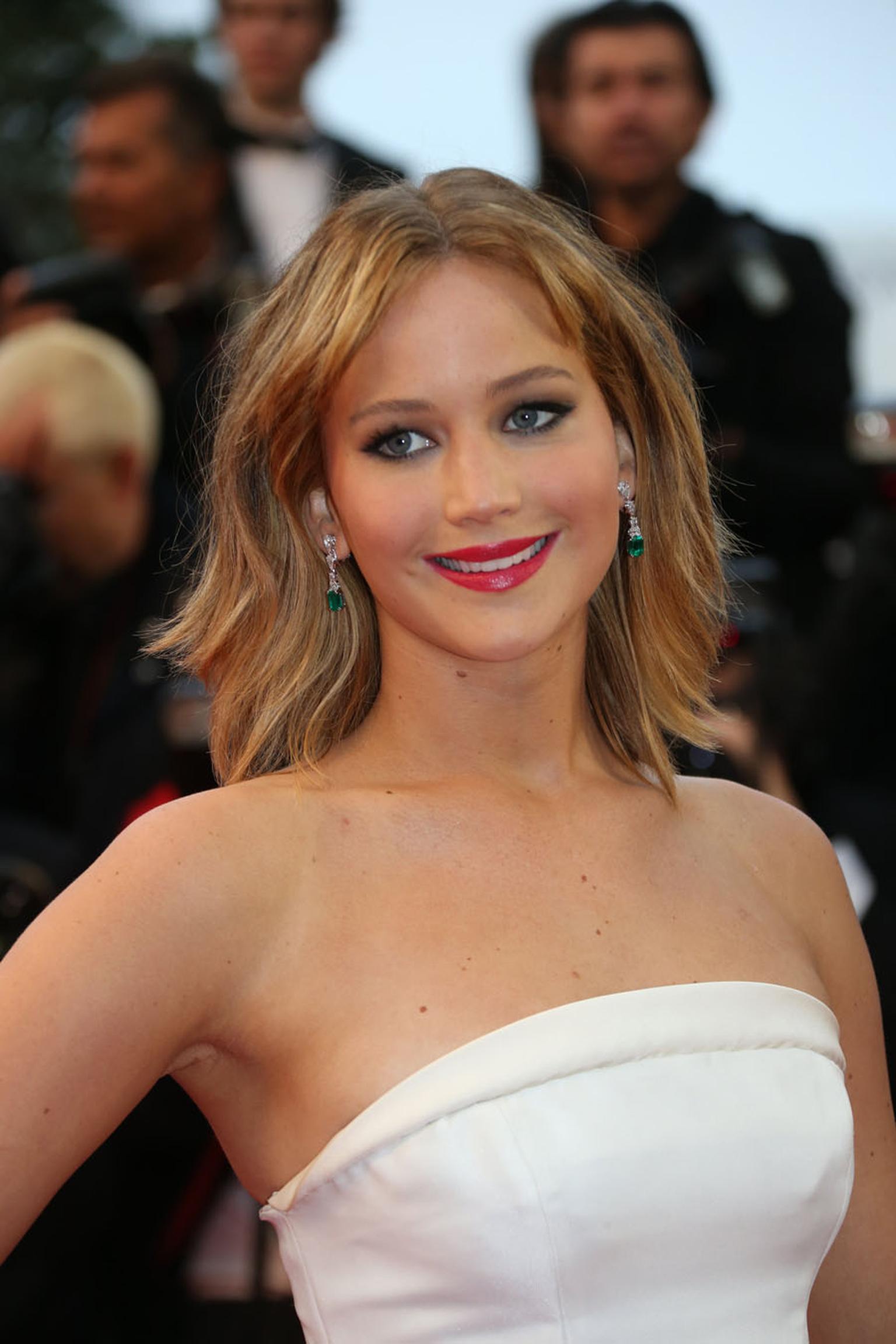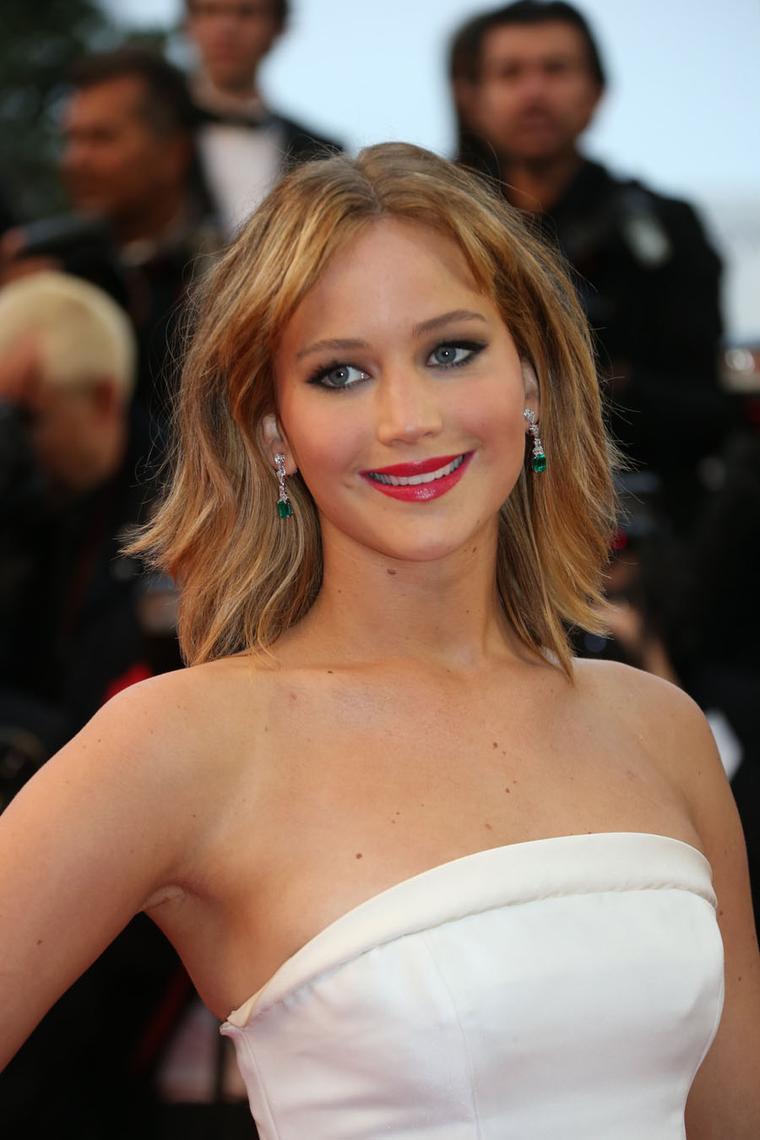 It's been a busy weekend of premieres, parties and priceless jewels in Cannes. Hitting the red carpet for the world premiere of hubby Justin Timberlake's new movie, 'Inside Llewyn Davis', Jessica Biel stole his thunder - in the best possible way - in a swirling applique Marchesa dress and diamond and emerald studded Bulgari snake coiled seductively around her neck. The Serpenti necklace is one of the Italian jewellery house's best-known creations, but Jessica makes it look as fresh as the day it was launched more than 70 years ago.
Jennifer Lawrence has already mastered the art of making an entrance on the red carpet, and she was her usual beaming self at the premiere of Jimmy P. (Psychotherapy of a Plains Indian). Dressed in strapless Dior, she kept her décolletage jewel-free and instead opted for statement emerald earrings and a whopping emerald ring by Chopard.
Floral jewels have proved a pretty trend on the Cannes red carpet this year. Socialite Paris Hilton and actress Delphine paraded some impressive Avakian diamonds over the weekend, set into elaborate earrings and a ring, while Kirsten Dunst kept things nice and chic in Chanel Camélia earrings.
Elsewhere, there have been statement earrings aplenty, colourful Indian jewels from Amrapali, Jane Fonda looking fabulous in fuschia - including her Chopard jewels - and Geordie beauty Cheryl Cole detracting the attention from her overly fussy maroon gown with a ravishing de Grisogono ring set with a 25ct brown-orange diamond. 
Lee Hae Young's Chopard necklace and sapphire drop earrings stood out against her dark gown.

Spanish model Nieves Alvarez also chose Chopard jewellery to accessorise her gorgeous strapless red gown.

Ludivine Sagnier wears Chaumet head band with diamonds - a pretty trend that works well on the red carpet.

French actress Léa Seydoux wore top-to-toe Louis Vuitton over the Cannes weekend, including a custom-made gown and jewellery.

Léa Seydoux wore a pair of earrings, two bracelets and a ring from Louis Vuitton's high jewellery collections to the Premiere of 'Grand Central'.

Diamond 'Dentelle de Monogram' diamond bracelet from Louis Vuitton, worn by French actress Léa Seydoux at Cannes this weekend.

Louis Vuitton 'Diamond Falls' earrings, also worn by Léa Seydoux.

Cheryl Cole's burgundy Zuhair Murad gown was offset by the orange-brown diamond de GRISOGONO High Jewellery ring she wore to the premiere of 'Jimmy P. (Psychotherapy of a Plains Indian)' at Cannes over the weekend.

You can always count on Kirstin Dunst to whip out some gorgeous Chanel on the red carpet. Dunst wore 'Camélia Brodé' earrings and ring in white gold and diamonds by Chanel Fine Jewellery to the premiere of the Coen brothers' latest film 'Inside Llewyn Davis', which stars her boyfriend, Garrett Hedlund.

The Avakian white gold cuff bracelet, set with 16ct of diamonds and 250 sapphires, worn by actress Delphine Chaneac.

The floral drop Avakian earrings worn by Paris Hilton to the after-party of Sofia Coppola's latest movie 'The Bling Ring'.

The flower ring, set with a 2ct sapphire and rose-cut and round diamonds totalling 6ct, that Daphne Chaneac wore at Cannes.