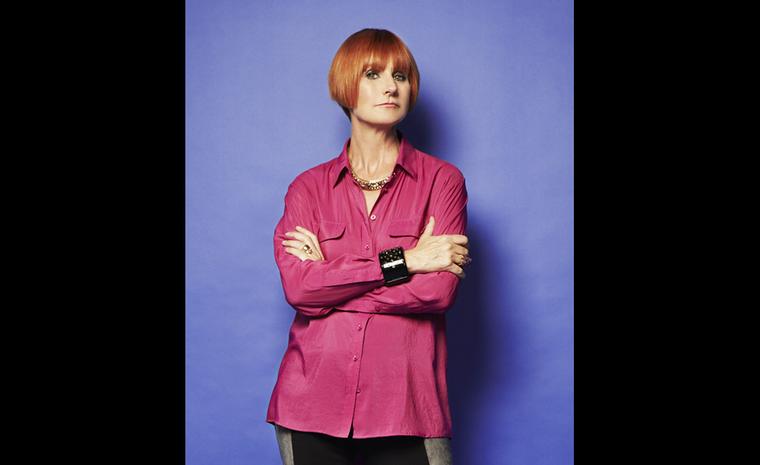 Mary Portas, eitherwise known as Mary Queen of Frocks or Mary Queen of Shops is set to become Queen of Rocks with her own jewellery collection at House of Fraser that expands her ever-growing empire. See what happens when Mary turns her mind to baubles. Never one to mince her words, the UK tunes in as Mary turns her formidable retailing talent and scalpel-sharp wit on the flagging retailers of the UK. In her latest series: Mary Queen of Frocks on Channel 4, the tables are turned as Mary creates her own shop at House of Fraser. As well as designing an entire range of clothes, shoes and arm-worn tights known as "Armery" Mary has a range of jewellery to complement her look for the over 40's who don't want to dress like their daughters. See it on the House of Fraser website by clicking here. Falling within the accessories price range, the jewels are designed in collaboration with Monica Vinader, an established UK jewellery whose style has caught Mary's eye. Mary likes to combine dramatic jewels that most would save for a night out with leggings and a simple geometric-cut jewel bright shift. And there are always rings the size of duck eggs perched on her hands - particularly visible when Mary makes a point stabbing her finger for emphasis. Mary's cool looks rely on her eye for detail, colour and shape and this is clearly seen in the chunky jewels featuring bright coloured stones and strong shapes. Join me on Twitter spotting Mary's jewels (#queenoffrocks) - and she is fond of YSL rings and quirky one-off designer pieces - on Channel 4 every Tuesday evening. Get a taste of Mary's style by watching this video of her talking about how to dress.
Mary Portas Floral earrings at House of Fraser. £35

Mary Portas Wonderfall necklace at House of Fraser. £150

Mary Portas Amethyst bracelet at House of Fraser. £95

Mary Portas Celestial Cuff at House of Fraser. £55

Mary Portas Cleopatra necklace at House of Fraser. £125

Mary Portas Cleopatra necklace at House of Fraser. £150

Mary Portas wearing her Celestial cuff.