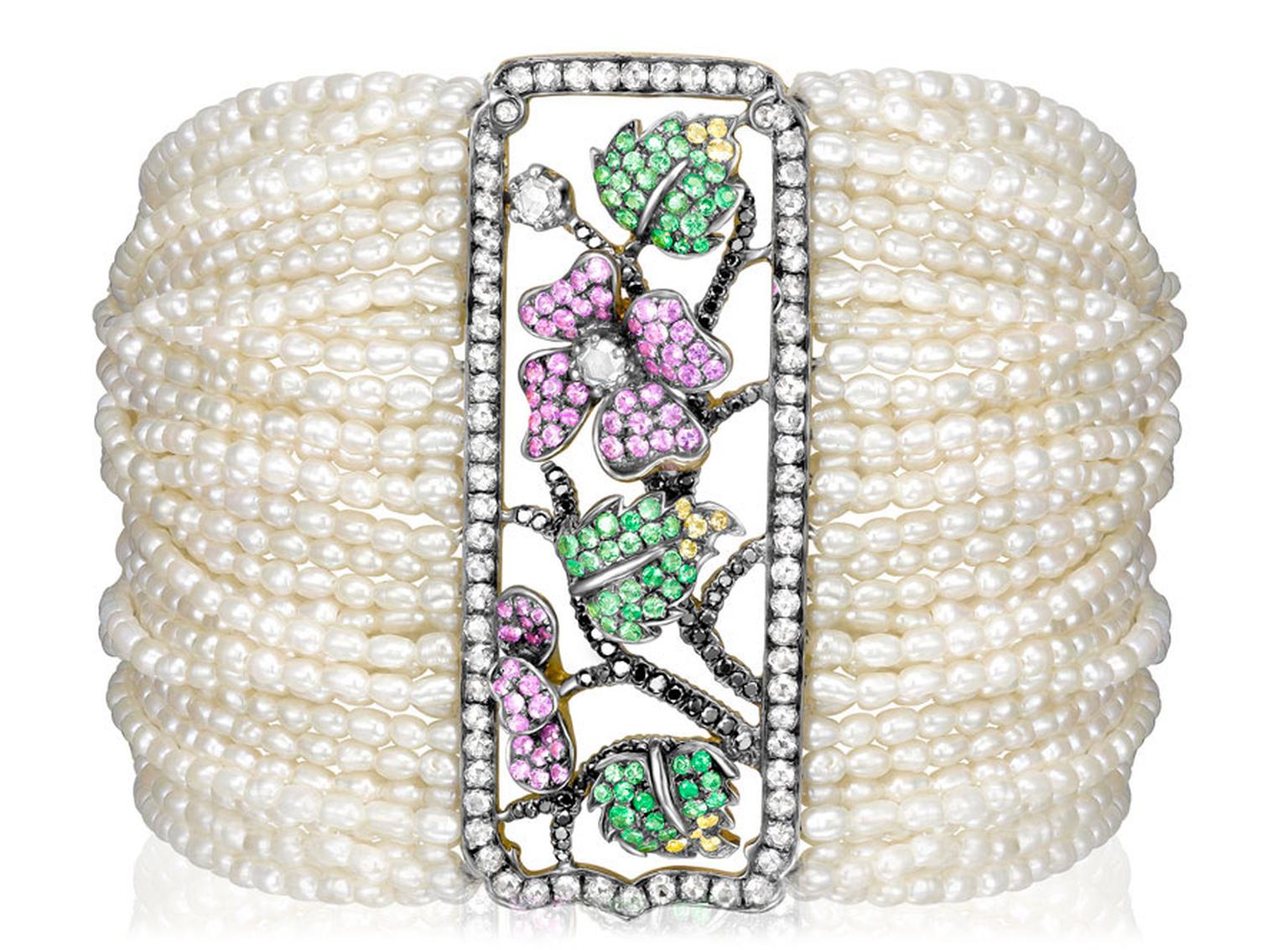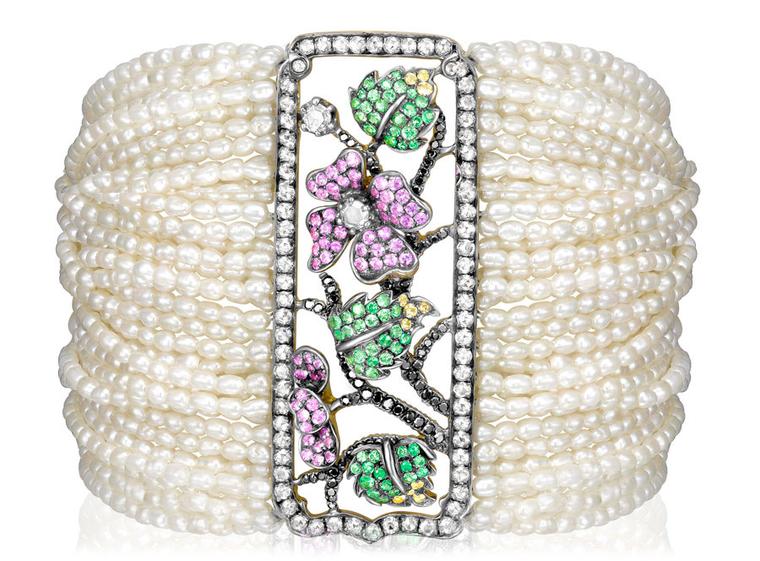 Pearls are big news this year as attention turns to these delicate lustrous orbs that were once the Queen of Jewels. While diamonds tend to steal the limelight, pearls are equally worthy of our appreciation, and I have chosen pearl jewels that I hope will inspire you to look beyond the traditional double strand and button earrings when choosing Christmas gifts. A range of designers give their unique take on this most feminine and delicate of gems, from Melanie Georgocopoulos' unconventional sliced pearls to blisteringly big baroque wonders - there is plenty to choose from.
Why is there so much attention surrounding pearls? Many associate them with twin sets, Battenburg cake and blue rinses, but all that changed when trendsetter Kate Middleton wore a pair of £48 fake pearl earrings to the Diamond Jubilee Service when, only weeks earlier, the headlines read: "Pearl earrings sell for £1.6 million". Fake or real, pearls are once again being appreciated as both valuable and stylish.
Unlike the virtually indestructible diamond that was formed millions of years ago, new natural pearls rely on pristine seas and stable, pre-global-warming temperatures, so there simply aren't many new ones popping up in the market. Which is why almost all pearls today are cultivated with an irritant inserted into oysters, a technique developed by Mr Mikimoto in 1905, which are then farmed and harvested. Natural pearls are an immense fluke of nature nurtured in pristine waters, which is why experts get so excited when one, new or old, turns up. Think of the hoopla surrounding Elizabeth Taylor's famous La Peregrina 16th century pearl, which sold at auction last year for US$11.8 million. However rich you are, you just can't go out and buy a natural pearl because there simply aren't any new ones being made. Before the arrival of modern diving techniques, oysters would lie untouched for hundreds of years. Today, we have reached the oyster's deep natural habitats and their numbers have been depleted.
Designers atuned to the fragile beauty of the pearl are showing us a new way to wear our granny's favourite gem. Look for names such as Autore in Australia, Dickson Yewn and Wendy Yue in Hong Kong and see just how exciting pearls can be. Light-as-air strands with dewdrops of diamonds and writhing, meringue-esque baroque pearl rings are just some of the ways pearls are getting a revamp.
Autore Tropical Angel fish with black South Sea Pearl

Right royal fake. Kate's earrings are from Heavenly Necklaces and cost a princely £48.

Lisa Black Australian South Sea pearl and sapphire opera neckpiece from the Black Luxury collection.

Lisa Black Balinese bead and black Keshi earrings from the Black Luxury collection.

These are the fake diamond and pearl earrings that Kate Middleton, Duchess of Cambridge wore with her Alexander McQueen lace couture dress.

Natural pearl earrings, which sold for a record £1.6 million at Woolley & Wallis in Salisbury in April 2012.

Mikimoto Baroque pearl earrings.

Autore Venezia ring

David Morris 20.80ct natural light cream button pearl mounted in rose-gold and set with 1.74cts of pink micro-set diamonds. Retail price £175,000

Elizabeth Gage South sea Baroque silver pearl and aquamarine, and green, yellow and pink beryls from Mozambique. POA

Wendy Yue black pearl cuff at Fragments.com

Sevan Bicacki. Kraken cuff-ring. Gold, silver, diamonds, pearls. POA