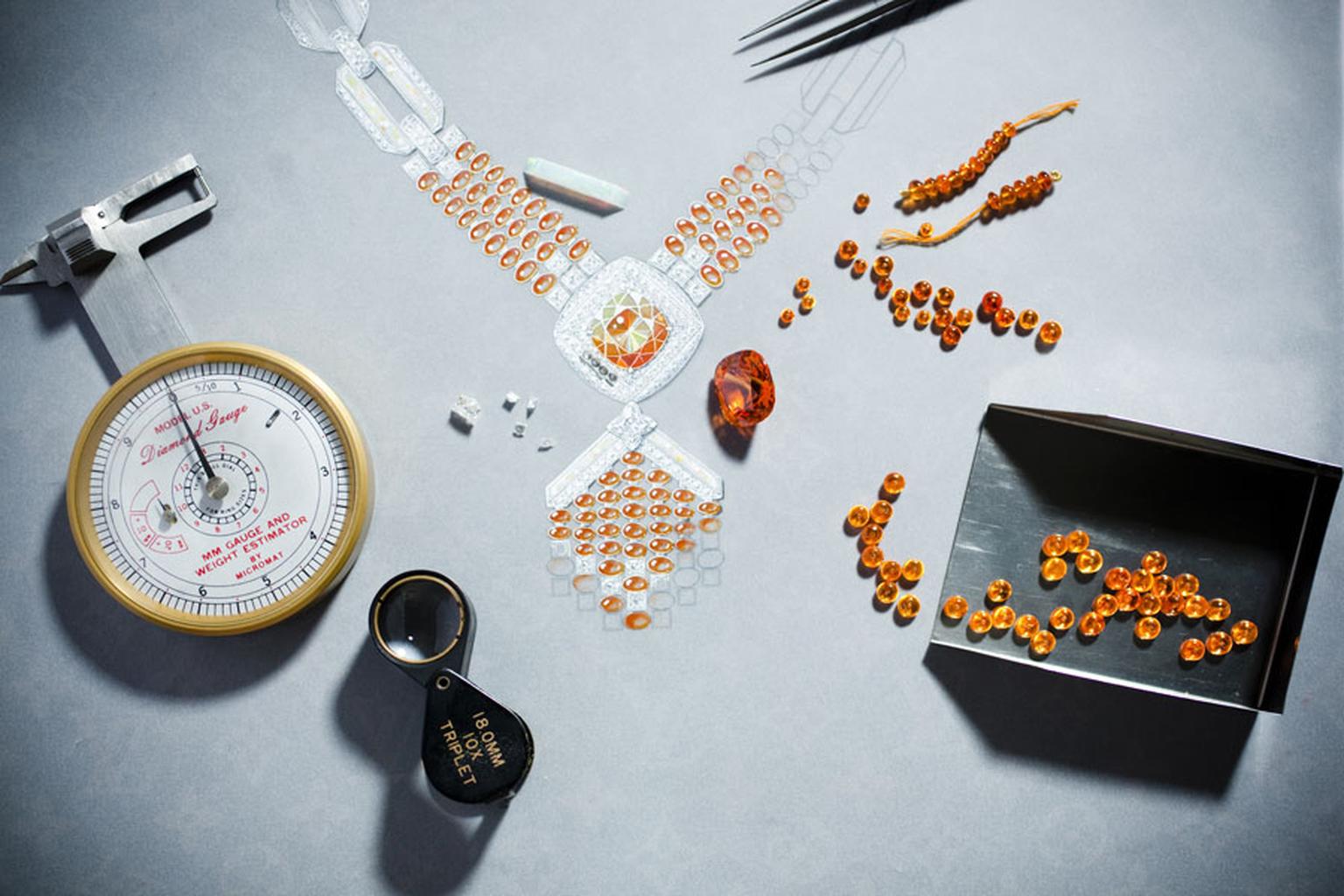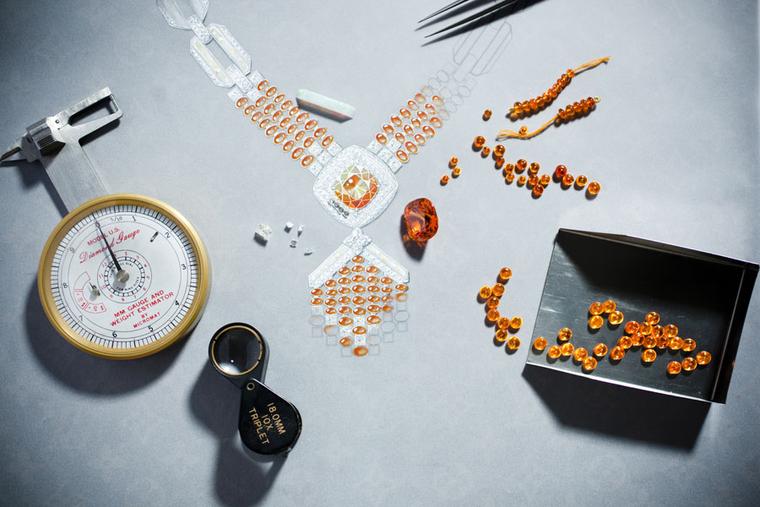 I have been closely following Louis Vuitton since the Parisian leather goods company first launched high jewellery five years ago. I saw the very first collection of jewels, called L'Âme du Voyage, with exotic influences from around the world, and I have seen every collection since. I have chatted to Hamdi Chatti, Vice President of Watches and Jewellery, interviewed the designer Lorenz Bäumer and tried on virtually every piece. But I have to admit that it wasn't until I went to visit its gem-buying department in Paris that I got the full measure of what Louis Vuitton jewellery is all about.

Standing in the attic room ateliers of Louis Vuitton, above Place Vendôme, the originality and commitment of this jeweller struck me as I gazed at a table full of some of the most unusual and strangely precious gemstones.

"We start with the stones," Hamdi Chatti explains, as do many other jewellers. But what is different are the stones that Vuitton selects. The entire time I was in the gem department, I wasn't shown a single diamond. Instead, I saw a rainbow of stones like I have never seen before.

A mandarin garnet almost left me blinking, a neon-blue tourmaline dazzled me with its electric blue light, slices of morganite as clear and evenly saturated as rose water were lined up ready for setting. An Imperial topaz the size of a conker was a perfectly balance hue of pink, orange and red. Hot pink spinels and a neon-green beryl competed for my attention. Green Tahitian pearls rolled around on a suede tray, paired up with emeralds. I examined the adularescence of moonstones and the broiling colours of Welo opals, which evoke the swirling gases and chemicals of the Earth's creation.

"We are new to the business of fine jewellery, so we want to bring something new to the materials we all know," explains Chatti of this spectacular array of stones. And it is these rare stones which were used in the new 'Chain Attraction' collection. The Talisman necklace features an impressive Imperial topaz set in a cradle of diamonds, the long chain punctuated by milky moonstones.

The Hologram necklace combines morganite with a bright-blue tourmaline and accents of emeralds. "We use different coloured stones to give rhythm and balance to the jewels," says Chatti of this unexpected combination of stones and colour. Here, diamonds play second fiddle, highlighting the beauty of the coloured stones. A fringe of mandarin garnets sways from a chain set with slivers of Welo opals. The garnets seems to draw out the whips of orange in the opal. The effect is highly original and captivating.

Such is Vuitton's zeal for hunting down the perfect colours of each type of stone that it bought a rough morganite stone the size of a football from which to cut the perfectly matched lozenges. Innovative stone cuts are evident in the non-symmetric cut of a tourmaline, creating a hologram effect.  "We are inspired by stones from around the world and then we add drama with the designs," adds Chatti. "But it all starts with the stones. We are a young jeweller, so we can do things differently."
A sketch of another high jewellery necklace in Louis Vuitton's Chain Attraction collection, with the greenish-blue tourmaline, morganites, emeralds and diamonds that will be used in the design.

Square-cut emeralds before they are set into an intricate necklace from Louis Vuitton's Chain Attraction collection.

A sketch of a high jewellery bracelet from Louis Vuitton's high jewellery Chain Attraction collection alongside the Tahitian pearls that will form part of it.

Louis Vuitton hunts down the most perfect and colourful gems to create unexpected combinations of stones and colours in its high jewellery creations.

Diamonds play second fiddle in Louis Vuitton's Chain Attraction collection, highlighting the beauty of the coloured stones.

This bright-orange 20.01ct mandarin garnet is the centrepiece in a high jewellery necklace from the Chain Attraction collection.

Green Tahitian pearls are paired up with emeralds in one necklace from another high jewellery necklace in Louis Vuitton's new Chain Attraction collection.

A 20.01ct mandarin garnet and garnet beads sit alongside the sketch for a high jewellery necklace in Louis Vuitton's Chain Attraction collection.