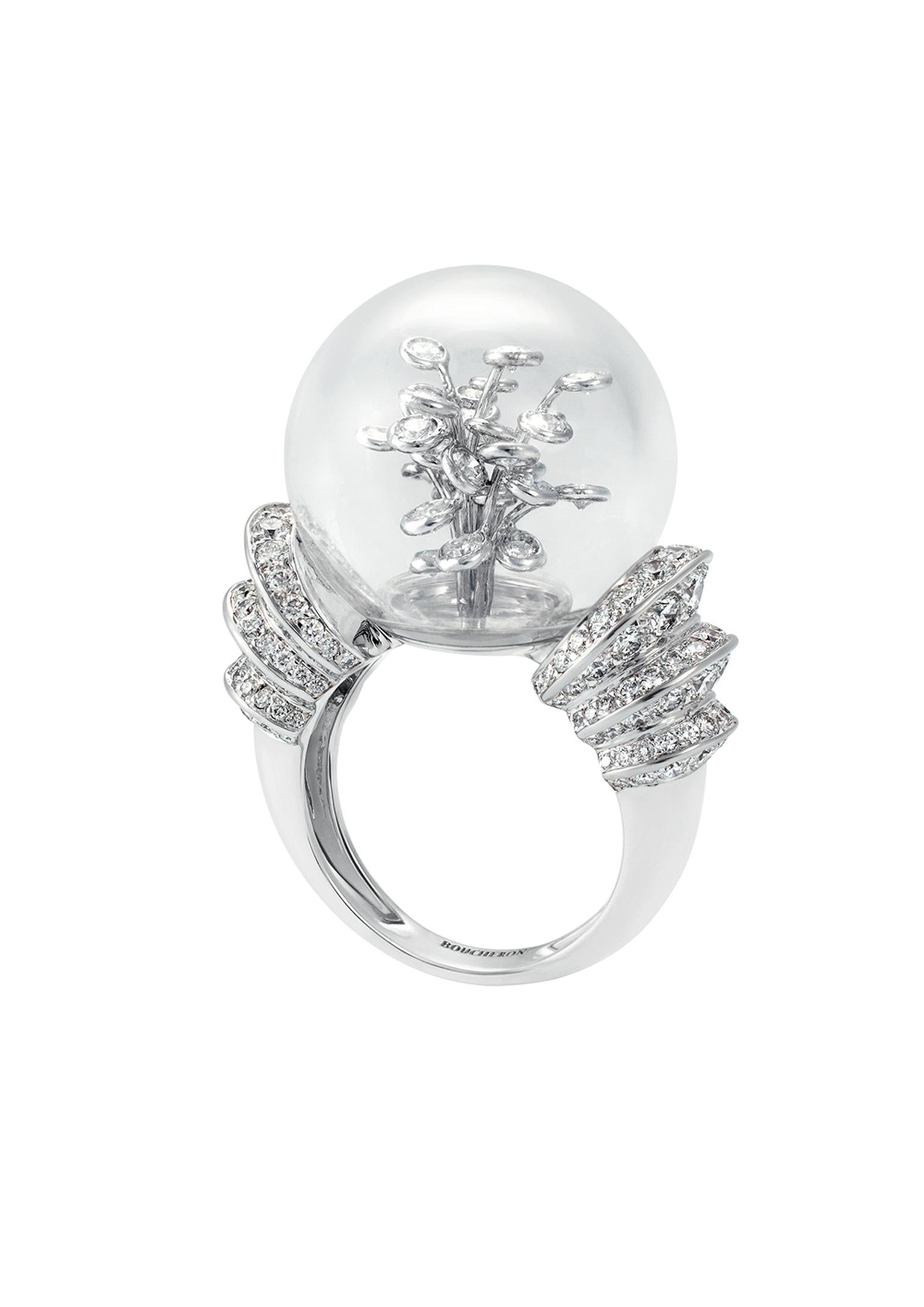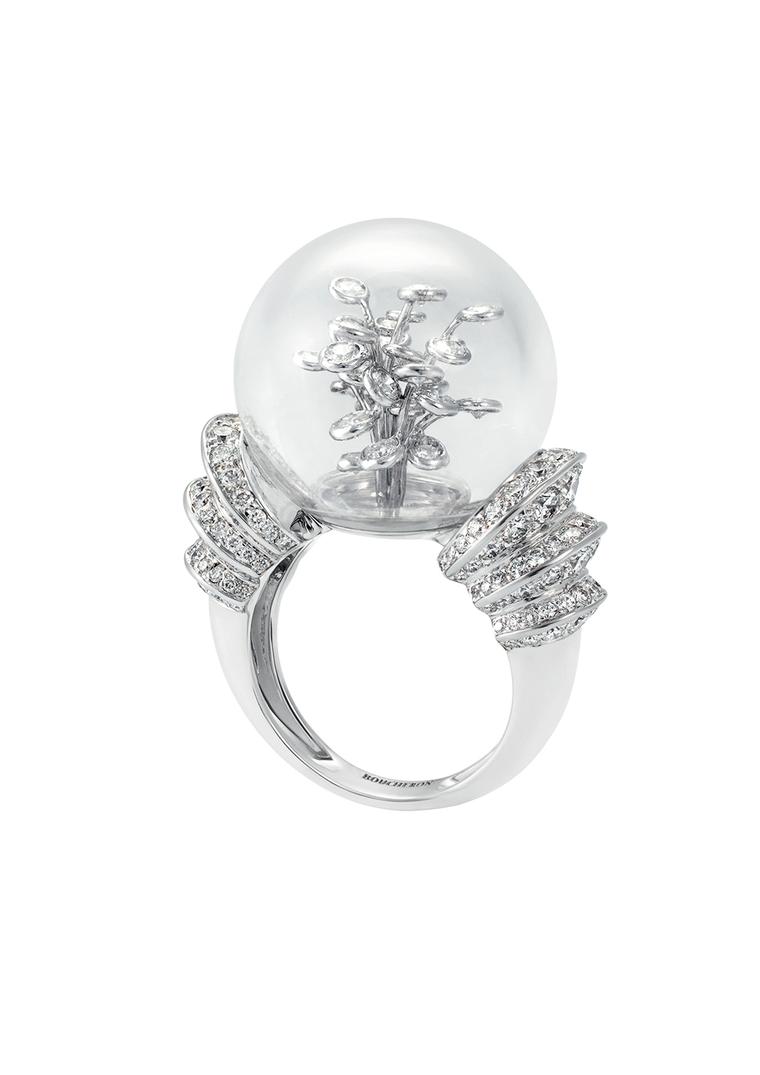 By Maria Doulton in London
As we wave goodbye to 2013 and look ahead to a new year, is there anything I can see in my crystal ball in the way of jewellery trends for 2014? If this year is anything to go by, then expect 2014 to be a richly coloured and exciting time for jewellery lovers. And I can tell you that without any help from my mystical orb because for starters 2014 is a Biennale year.
The Biennale des Antiquaires in Paris comes but once every two years and it is when the jewellers present their biggest and most spectacular collections. Consider what you have seen so far this year as a warm up to the big show. The Biennale will open its doors to show-stopping collections from all the big houses, including Boucheron, Bulgari, Cartier, Chanel, Chaumet, De Beers, Harry Winston, Louis Vuitton and Van Cleef & Arpels, who all display under one roof, each outdoing the other with their marvels.

As for what we can expect to see in the way of trends, I predict that our fascination with top-quality coloured gemstones will only increase as the best of the mines' yields dwindle away. So we can look forward to more emeralds, rubies and sapphires of the highest quality in spectacular settings. Colombian emeralds are enjoying an all-time high, and this is set to continue: think David Morris' head-spinningly expensive emerald ring or Boodles' Green Fire emerald suite.

As a consequence we will see more of the lesser-known stones in unusual shades beyond the more obvious neon-bright colours. I predict we will see more of the shy hues of spinels, morganite and kunzite, a trend on the rise as seen in Louis Vuitton's smoky purple spinel ring from the Voyage dans le Temps collection, Astley Clarke's choice of baby pink morganite in the new Fao collection and smoky quartz and lavender jade as seen at Kiki McDonough.

Opals have been top of the pops for the past few years and it seems that we can only fall more in love with them, with Mexican fire opals, with their syrupy sunset orange colour, becoming more in demand. Moonstone, with its mysterious lunar sheen and flashes of colour, is another stone on the rise. And with the Pantone Institute declaring Radiant Orchid the official colour of 2014, we will be welcoming all things purple. The possibilities are wide, from the deep purple of amethyst, powdery lavender chalcedony, violet sapphires, tourmalines, spinels and jasper to the little-known bright-mauve sugilite. Pearls, like emeralds, are hugely in vogue and designs are becoming more daring. Think Melanie Georgacopoulos' sliced pearls and fringe necklaces and Mikimoto's new Hello Kitty range.

As for styles, expect to see more mashing up of colours, textures and shapes while moving away from the more ornate and fantastical designs to more abstract themes. I predict less in the way of jewels with lions, spiders and flowers running around them and more clean designs, like Boucheron's Perles d'éclat, with its futuristic and abstract minimalism. The trend for micro-pavé-ing every flower petal and bee's knee is also likely to wane as we focus on the natural beauty of stones.

At the same time, a return to the glamour of the 1960s and early 70s is on the cards, with long chains, wide bracelets and hoop earrings making an appearance towards the end of the year.

But then again, I could be totally wrong, so save this article and wave it at me this time next year and I will blame it all on my crystal ball.
DavidMorris emerald and diamond ring.

David Morris sapphire and diamond ring.

Hemmerle earrings in black finished and green patinated silver, white gold, with green tourmalines, demantoide garnets.

One of the standout pieces from Mikimoto's new 20-piece Hello Kitty collection includes this layered pearl necklace, which traces Hello Kitty's face in diamonds, rubies and onyx pearls.

Louis Vuitton Voyage dans le Temps Dentelle de Monograme ring in white gold with a 9.50ct purple spinel from Tajikistan and 2.59ct diamonds.

One-of-a-kind Irene Neuwirth earrings in rose gold with mixed Mexican fire opals and Boulder opal drops.

One-of-a-kind Irene Neuwirth ring in rose gold with a Mexican fire opal surrounded by diamond pavé.

L'Odyssée de Cartier Parcours d'un Style high jewellery ring in white gold, set with a 33.42ct brown tourmaline, obsidian and diamonds.

Faberge Solyanka Vera ring in 18ct white gold, set with 129 diamonds totalling 1.81ct. The centre stone is an ethically mined 8.27ct Gemfields cushion-cut emerald (£POA; faberge.com).

Astley Clarke Fao earrings in rose gold, set with 4.54ct of morganites and molten pavé diamonds (£2,400).

Astley Clarke large Fao pendant featuring a 8.23ct morganite surrounded by molten pavé diamonds (£6,400).

Boodles Greenfire collection Colombian emerald earrings.