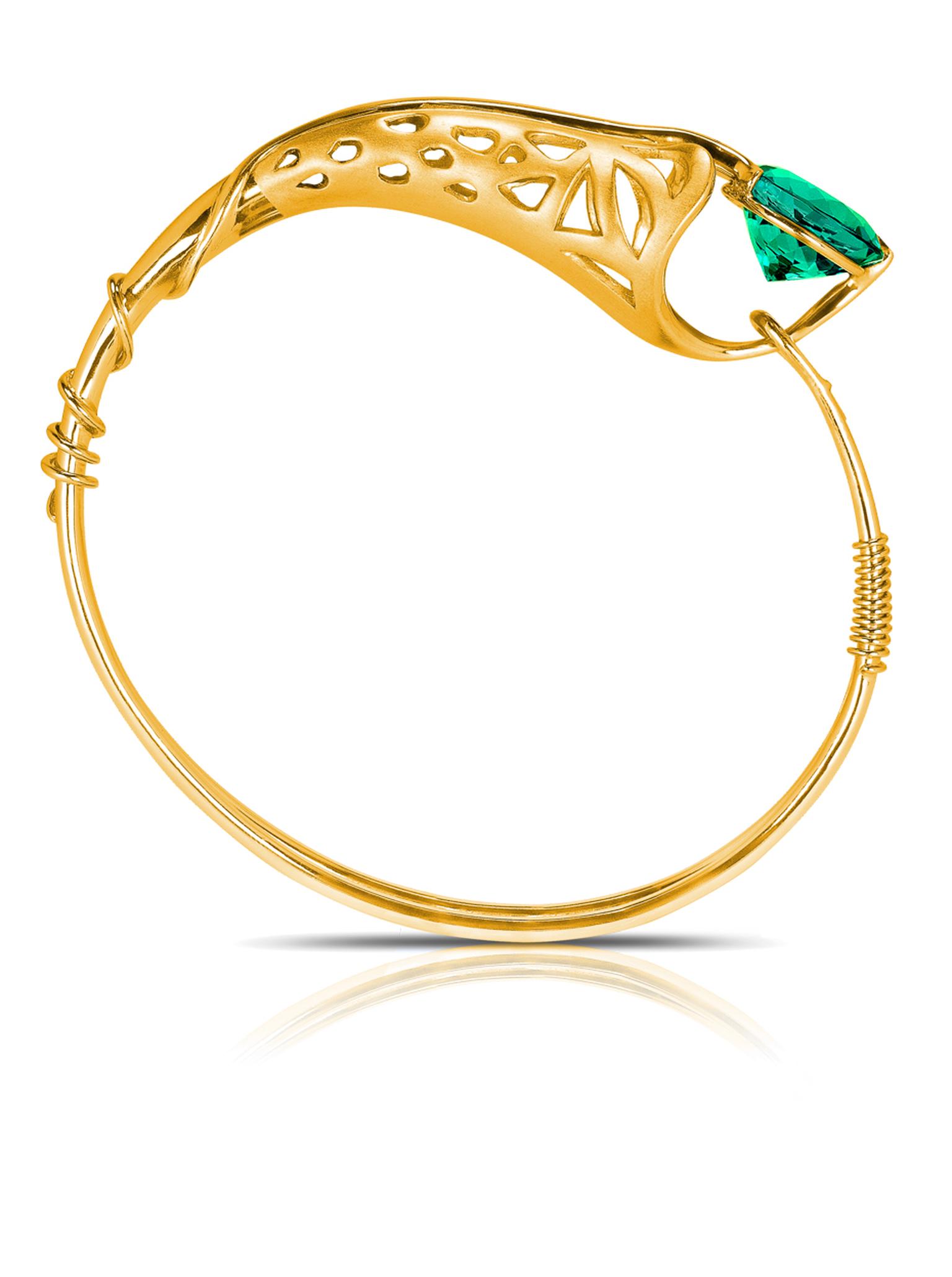 Expect to be surprised by Phioro's sculptural jewellery when the Dubai-based brand enters the UK market.
Designer and founder Clare Pardoe is currently in talks with showrooms and distribution agents and plans to open a flagship store in London within the next five years.
In May, Phioro will launch its collections exclusively at Luisa via Roma in Florence, and other international luxury retailers are intending to stock the brand.
Having focussed on bespoke one-of-a-kind designs for private clients for the past three years, this year saw the launch of Phioro's first limited-edition collections. We caught up with Clare in Dubai, where she is back designing after a recent whirlwind tour of Europe.
Describing herself as a jewellery sculptor, Clare says she always considers a piece from all angles, which lends a three-dimensional feel to her work. "I love playing with the space within jewellery and strive to find unusual, striking forms that can be inspired by the future and ancient relics simultaneously," she says. "I fuse these forms with bold, brightly coloured stones, which I select carefully for their cut, colour and meaning."
Citing Victoria Beckham as her ultimate style icon, Clare describes her personal style as striking, elegant and effortless. Her latest collection, Aquaray, is inspired by the effortless grace of manta rays, with a stunning blue-green palette reminiscent of the underwater world they inhabit.
Going forwards, Clare wants to expand into the niche sector of men's luxury fine jewellery as well as developing the more unusual pieces in the current range, such as the popular Aquaray Earcuff. "I feel jewellery choices for men have been lacking in creativity and design for fear of compromising masculinity," she says. "But conversely, throughout history, jewellery has been used to convey masculinity, and I think that my jewellery has a natural balance of masculine versus feminine."
Phioro jewellery Aquaray earrings and ring with topaz, tanzanite and amethyst in white gold.

Phioro jewellery Azalea earrings with green topaz.

Phioro jewellery Venus Chatam ruby ring.

Phioro jewellery Aquaray earcuff with green peridot and yellow sapphires.

Clare Pardoe wearing her Phioro citrine pendant.

Phioro jewellery Aquaray earrings with charcoal sapphires.

Phioro jewellery Venus Chatam ruby pendant.

Phioro Acari earrings with citrine.

Phioro jewellery citrine pendant.

Clare Pardoe in her Phioro jewellery Liana bracelet and earrings with bue topaz.

Phioro jewellery rose gold Rosary necklace with diamond pave.

Phioro jewellery one-off Liana necklace with blue topaz.