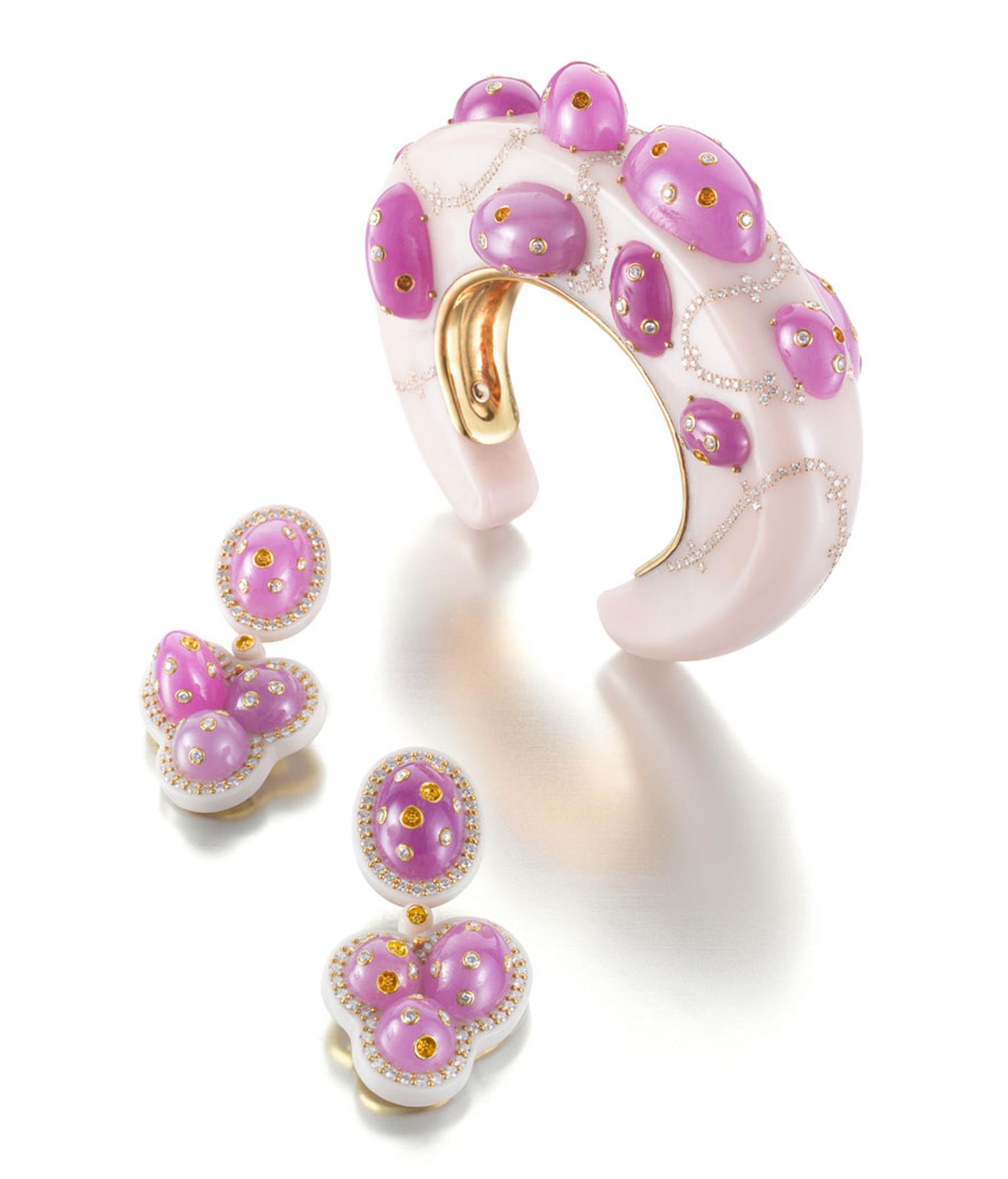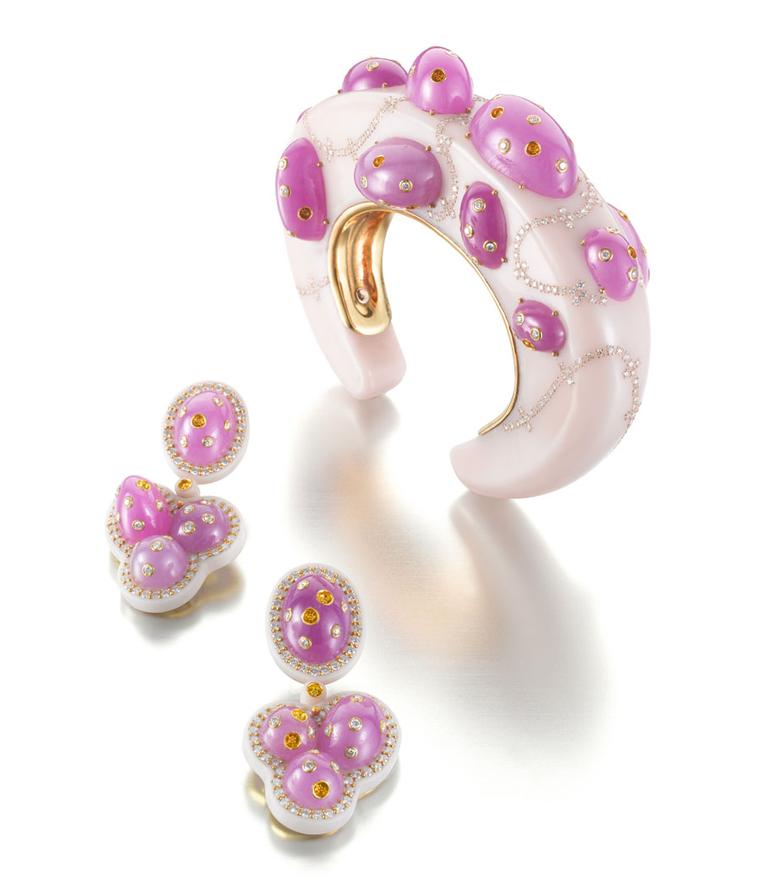 If you are in New York between now and 17 February, don't miss the opportunity to see artist Daniel Brush's Blue Steel Gold Light exhibition at the Museum of Art and Design. One of the most secluded and prolific artists alive today, the exhibition is a career-spanning look at Brush's diverse body of work. Made possible thanks to the generous support of Siegelson of New York, purveyor and acquirer of historical and modern jewellery, rare gemstones and objects of art - which has sponsored the exhibition and loaned MAD key pieces of jewellery  - Brush is profoundly talented. Over the years he has been a painter, sculptor, metalworker, goldsmith and jeweller, and it is his brilliant, multi-faceted mind that has captured the attention of so many. Says famed author Paul Theroux of Brush: "Nothing he [Brush] has ever done has been for the market; nothing for commerce; nothing at the suggestion of a patron, no commissions, everything one-of-a-kind, no copies."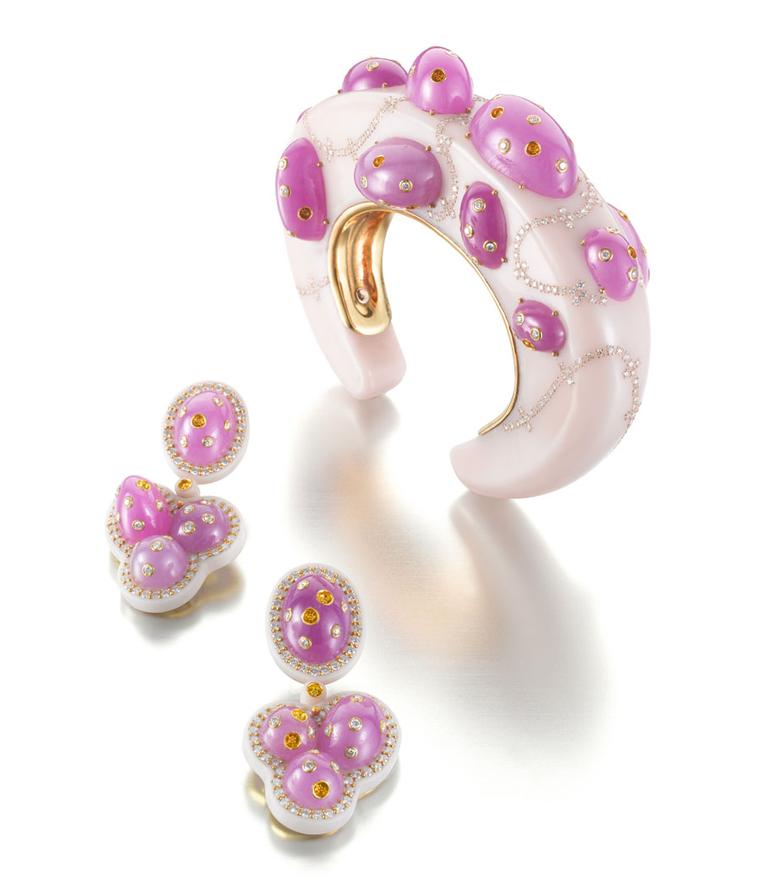 The elusive Brush is legendary for his creative habits, specific rituals and eccentric routines. He treats his work as a constantly evolving journey, a journey that came to include jewellery as a vehicle of expression. Brush uses what works for a piece regardless of source or type, which in the context of jewellery is intriguing. In thrall of his inspiration and not simply in service to the gemstones available, his creations subvert the rules of traditional jewellery making. So alongside the garish vibrancy of a pink bakelite, ruby and diamond Jellybean bracelet and earrings there is the brash, burnished zeal of a diamond and steel 'Bad Girl' bracelet. The focus and dexterity of form in every piece is admirable, the gorgeously realised 'La Ménagerie Magnétique' Zebra brooch a million miles away from the spirited curves of the 'Bad Girl' bracelet.
With so many different facets to his person and his creations, Daniel Brush is sought after for all the right reasons. One of many collectors of his work is Philippe Arpels, of the Van Cleef & Arpels family, who has also loaned jewellery to the exhibition.
Steel and diamond 'Extra Virgin' bracelet by Daniel Brush, New York, 2004 (on loan from Siegelson)

Bakelite, steel, gold, and diamond cuff bracelet by Daniel Brush, New York, 2004 (on loan from Siegelson)

Carved bakelite and diamond 'La Me´nagerie Magne´tique' zebra brooch by Daniel Brush, New York, 2004 (on loan from Siegelson)

Steel and diamond 'Bad Girl' bracelet by Daniel Brush, New York, 2004 (on loan from Siegelson)

Artistic pink bakelite, ruby, and diamond jellybean suite of bracelet and earrings by Daniel Brush, New York, 1991 (on loan from Siegelson)